Like many healthcare industries, the optometry space is projected to experience rapid growth for the next half a decade or so. With the aging US population, the number of patients with low vision is expected to increase, increasing demand for optometry products and services. 
In 2023, most optometry clinics will still grapple with the challenges of the pandemic in a post-pandemic era. One of the top challenges optometry providers will face is the ongoing staffing shortages. Despite the workforce issues, the optometry industry is projected to attain substantial growth. According to a research study, the global optometry equipment market is anticipated to be valued at USD 5803.76 million by the end of 2028. Industry experts predict that demand for eye care services will increase as well.
With that said, 2023 will be a challenging year for optometrists and ophthalmologists. If you want to remain competitive in this space, you need to evolve your digital marketing by keeping tabs on these top optometry marketing trends for 2023.
1. Optometrists Need Scalable Websites to Accommodate Growth
In 2022, eye care will be one of the fastest-growing sectors in healthcare, and the trend will continue in 2023–thanks to the growth and consolidation nurtured by private equity investments. Like other physician specialties, optometry has significant service fragmentation, along with imbalances between service providers and patient demand. These challenges made doctors feel that consolidation is the more lucrative option to help market and expand their practices.
Multi-location optometry and ophthalmology groups need a well-designed and scalable website to accommodate growth and consolidation and support their umbrella brands and affiliates. Otherwise, you'll be dealing with fragmented websites and disjointed marketing tech stacks–both roadblocks to your growth and ROI. We highly recommend a centralized website that will promote brand unification and scalability.
If you're looking to build a multi-location or multi-brand website in 2023, ensure you address these five critical points:
The site features a modular WordPress framework for consistency and ease of use

Branded templates with customizable location or affiliate-specific information

Consistent and uniform information hierarchy across brands and affiliate practices

Integrated analytics for monitoring all eye care brands and marketing activities
2. Patient-Centric Content Will Remain Paramount
When people search for eye care services or products in Google, will your optometry or ophthalmology practice appear on the first page? Like it or not, 8 out of 10 people start their healthcare journey in their favorite search engines like Google. Thus, when people search the internet for "glasses or contacts" or "can I wear contact lenses with astigmatism," you'll want your practice to provide the answers.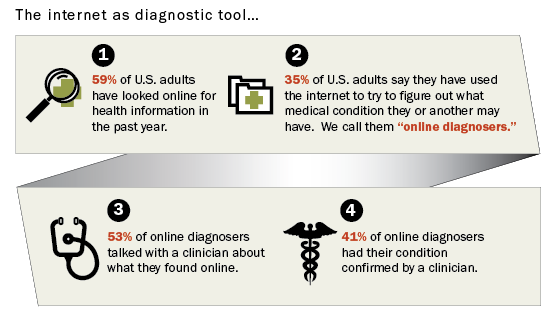 A patient-centric content strategy engages the patients directly to understand their unique healthcare needs and circumstances better. Plus, it eliminates the friction along the patient journey to deliver better care. Patient centricity will provide the following upsides to your vision care practice:
Establish your eye care brand as the local authority, and promote trust and credibility

Generate more traffic to your website and increase conversions

Create opportunities to demonstrate your brand's unique approach to eye care

Boost brand awareness and digital presence
In addition, the days of writing for search algorithms are behind us, thanks to Google's Helpful Content update. This means your content must aim to provide value to patients by answering their questions and offering solutions to their pain points–which is what patient-centric content is all about.
What should optometry groups focus on to reinforce patient-centricity in their content? Consider the following steps below:
Research what your patients care about:

Creating patient-centric content means writing content that focuses on issues that are important to your patients. In this case, you need to research to gain insights into your patients' challenges and motivations. One good way to do this is to scan relevant social media platforms, subreddits, and other vision care communities.

Add more high-quality long-form content:

From improving search rankings to establishing authority to more link-building opportunities, publishing long-form content has many incredible benefits. By offering high-value information for everyday eye care questions and concerns in a long-form format, you can establish your practice as a trusted authority and get on the good side of Google.

Meet patients where they are:

Engaging patients doesn't mean always sending them branded messages. In fact, doing it early may drive them away. With that said, ensure that you develop relevant content for every step of the patient journey. For example, you'll need to understand when they first noticed something wrong with their eyesight, what they did, what resources they used, etc.
For optometrists and ophthalmologists, it's critical to make a sincere, concerted effort to see things from the patient's viewpoint. Patient centricity will enable patients to relate better to the information you provide because they find it useful. As a result, patients will perceive your practice as more valuable, promoting higher acquisition and retention rates.
3. Accelerated Digital Transformation for Eye Care Practices Will Continue
Although healthcare, in general, has been slow to get on board with digital transformation, the appetite for digital technologies is growing and will continue to increase in 2023. As we've seen over the past few years, digital technology has helped the healthcare sector cope with the effects of the pandemic, both in the workforce and delivering patient care. Outside the pandemic, digital transformation is the key to reorienting our fragmented healthcare system around patients.
As outlined in our The State of Healthcare Marketing 2022 Survey, 47% of healthcare organizations have yet to implement a customer relationship management (CRM) solution. From the complexities of patient privacy to entrenched analog workflows, there are several reasons why many healthcare companies struggle with tech integration. Fortunately, technology adoption continues to increase in healthcare due to widespread private equity buyouts and consolidations.
To stay competitive in 2023, forward-thinking optometrists should invest in technologies that will enhance marketing strategies and patient experiences. Below are the ways doctors can leverage digital solutions for their practice:
Expanded Telehealth Solutions
Even in this post-pandemic era, more people are embracing telehealth. Virtual optometry and remote eye care will enable doctors to provide convenient, high-quality care to innumerable patients. Virtual care options will make eye care more accessible, especially in rural areas where one in five Americans live. Telehealth solutions can make or break the business for many optometry practices because demand continues to outpace supply and access.
Increased AI Investments
Artificial intelligence (AI) continues to revolutionize almost every industry, but as expected, the healthcare sector needs to be faster to adopt it. AI in healthcare has the potential to enhance efficiency across the board, reduce clinic overheads, and increase profits for private equity groups. Take, for example, the significant traction gained by chatbots in healthcare. These AI programs with textual conversational mediums are a considerable boon for customer service due to benefits like 24/7 availability, instantaneous relay of critical information, and building patient rapport.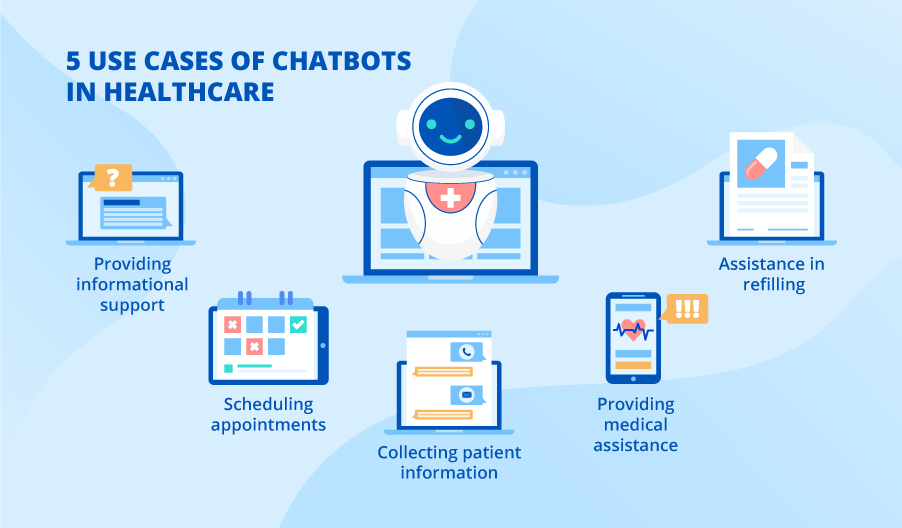 Real-World Patient Monitoring
The digital transformation of healthcare will help specialists improve patient engagement. Before, patients were encouraged to track their diet, lifestyle, and medications, but it often fails. This can only lead to less desirable outcomes and increased costs. For this reason, many healthcare groups have ramped up their use of apps and wearable technology to monitor patients and use gathered data to provide care. Dr. Jay Katz of Wills Eye Hospital in Philadelphia says that remote patient monitoring enables them to more rapidly detect changes in patients that may need more prompt, timely therapies.
4. Vision Care Groups Must Focus on Delivering First-Rate Digital Experiences
The healthcare sector is changing, and at the forefront of this transformation is the role of website user experiences. As more healthcare services, including eye care, move online and patients become more empowered to take control of their health, the need for delivering first-rate digital experiences has never been greater.
What exactly is a first-rate user experience? Patients know what they want in terms of vision care services. However, they likely have a question or two and want to find answers quickly and easily. Therefore, optometrists should focus on developing site structures that offer ease of navigation–the last thing you want is patients digging for the information they need.
When designing the layout of your optometry or ophthalmology practice, ensure that visitors can quickly find answers to some of the most common patient queries, including:
Do you have information on appointment availability?

What insurance do you accept?

Do you include doctor and staff information?

Do patients have the ability to access intake forms (downloadable PDFs)?

Do you have reviews and testimonials?
Having said that, consider the following steps to improve your site's user experience:
Optimize page speed.

Waiting too long for a page to load is one of the most frustrating experiences for a user. An extra five seconds of loading time

increases the bounce rate by more than 20%

. One of the best steps to optimize page speed is compressing all your images before loading them onto your healthcare website.

Keep things organized and key content more discoverable:

Organize website elements like menus and layouts cleanly and legibly. In addition, ensure your key content is easily discoverable by patients. Otherwise, visitors will likely bounce if the information they need is hard to find.

Invest in responsive design:

Many eye care patients will look for your services and view your website on a mobile device. Thus, any modern website must include a responsive design, meaning your site should be mobile-friendly and easy to navigate regardless of what type of device visitors use. You can

use this free tool

to test your website's responsive design.

Provide value:

One critical tenet of first-rate digital experiences is bringing value. This means that all your pages should provide value, and those that don't must be removed. You can offer educational content to help them make a more informed decision or provide new research or reports on important eye care topics.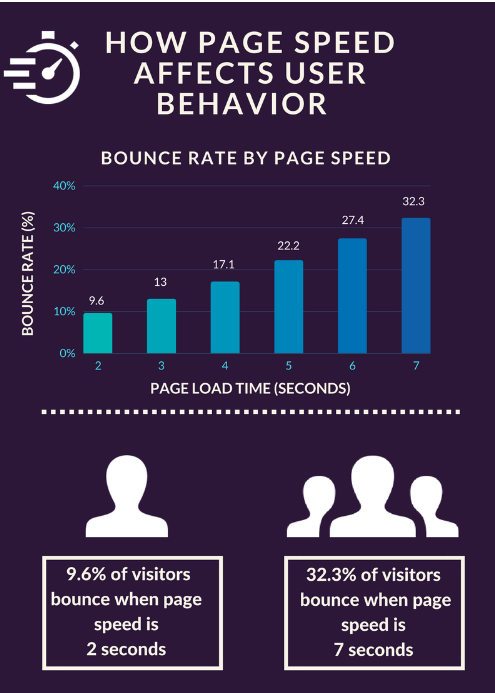 5. Eye Doctors Must Ramp Up Personalization in Healthcare Marketing
Effective healthcare marketing should be tailored to the users' needs while considering healthcare privacy laws and regulations. This is where personalized healthcare marketing comes into play. With patient data collection under a relationship of trust, transparency, and mutual value, engaging eye care patients online will lead you to understand their needs better.
Today's patients are beginning to embrace their roles as healthcare consumers. Even if you're a multi-location optometry practice, patients still want to feel like they're visiting a small family practice, while expecting the healthcare experience to be efficient, productive, and value-driven. They want to feel like unique individuals with their own needs and circumstances.
So what can optometrists and ophthalmologists do for a more personalized marketing approach?
Use Geo-Personalization
People looking for a new eye care specialist typically prefer a nearby location due to convenience. Using geo-personalization, you'll create unique landing pages based on the user's location so that you can serve them with information relevant to your closest location. By creating location-specific landing pages, visitors will have all the information they need to schedule an appointment, such as:
Which of your vision care locations are nearby
Which doctors are accepting new patients
Eye care services are provided at that location
Typical working hours and general availability
Information about accepted insurance
One of the best benefits of geo-personalization is that it's a HIPAA-compliant strategy. Furthermore, geo-personalized landing pages effectively cut down the number of steps toward conversions by providing key information early in the patient's journey.
Implement Patient Portals and Mobile Apps
Patient portals and mobile apps are some of the best emerging technology tools healthcare providers use. The patient portal/gateway is the consumer's one-stop health data shop where they can communicate with their physicians, access test results, renew prescriptions, manage appointments, access educational materials, and manage billing and payments.
It would be best to consider launching your eye care brand's mobile app or leveraging a third-party system. The mobile app can function the same way as a patient portal, and you can send notifications for upcoming appointments, health updates, and other relevant content.
Let Patients Choose Their Journey
Personal health information isn't always a prerequisite to personalizing your marketing approach. For example, if one of your web pages is getting a significant amount of traffic from keywords like "vsp vision providers near me" or "eye doctor Plano tx," you can tailor your content based on such queries. What sort of information would a person search for those keywords need from your page? What are the ways to personalize the page based on that particular journey?
Conclusion
So these are the top optometry marketing trends that are coming for 2023. As the industry emerges from the pandemic, eye doctors will see a lot of opportunities to provide better and more convenient patient care. The key is to leverage digital technologies and channels in order to deliver personalized healthcare experiences while improving the quality of care at the same time. Overall, 2023 will be a challenging year for eye care providers, but we'll also see plenty of growth opportunities.