A local SEO strategy is pretty much a given for any business with a physical location. Do you rely on foot traffic, street traffic, walk-ins, or phone-in/website appointment? Then you need to develop a local SEO strategy, because paper maps, Yellow Pages, and the rest of analog navigation are things of the past.
To rank locally with Google, remember "PPR," which stands for "proximity, prominence, and relevance." "Proximity" means the physical distance between your storefront and the user. "Prominence" means that you want your business to be well-known with a good reputation. "Relevance" means you should be offering what the user is seeking. These three factors are what drives Google's algorithm for local search.
So, now the question is: how do you develop a local SEO strategy that meets those fundamental requirements? What do you need to do to get to the top of local searches?
There's a slew of things you can do to optimize for local SEO, like create content specific to your location, build inbound links, optimize your title tags, create citations, increase page speed, optimize for mobile, ask for reviews, and so on. However, these search ranking signals are not valued equally by Google. If you're new to local SEO, it's best to focus on the signals that will make the biggest impact.
Here, we're going to focus on the top local SEO ranking factors that you need to know for 2021 and how to optimize for them.
Local SEO Factor #1: Google My Business
We have talked about Google My Business before, even devoting a whole blog post to it, and yet it could almost use its own blog. This is because Google has been rapidly adding features to Google My Business and giving business owners more tools to engage with searchers. Search Engine Land reports nine changes in July 2020 alone, most of them were tweaks implemented due to the pandemic. In September, they recently rolled out a new video conferencing tool that helps businesses offer virtual services.
How it impacts local SEO
In a nutshell, Google My Business (GMB) is a listing for your physical location tied in with Google search and Google Maps. It is Google's primary way of getting information on your business and a fix on your location. If any user types in your business keywords plus "near me" or the name of their city, the search results will show something like this: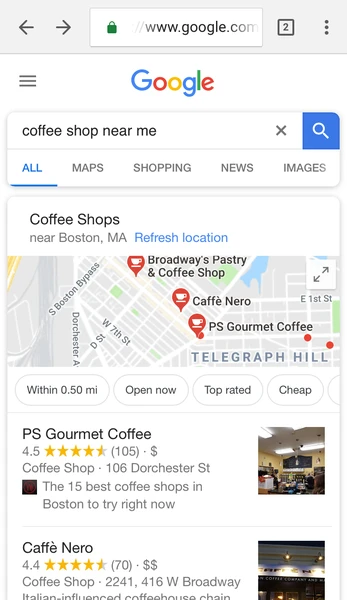 You can see that the three pins on the map are all that seem to matter to Google. The user can scroll down and find the rest, of course, but you really want to be one of those three pins.
What are the signals you should care about
First and foremost, you must enter complete and accurate information on your Google My Business listing. You must provide your physical address, phone number, category, and attributes. The name, address, and phone number (NAP) that you enter on your GMB must match your website, and be consistent across all webpages and directories on the Internet (we'll talk about this more in the next section on citations).
Secondary importance is your business hours, your status during the pandemic (closed, curbside pickup only, open by appointment, etc.), your business category (maybe "primary" and "secondary" categories), and a business description. The text should have sufficient keywords that Google can pick up on your business' stock in trade, to the point where it could match the most vague searches. It's pretty good at this. Searching for "cappuccino near me" finds coffee shops, etc.
Remember to keep this information up to date as your business evolves.
What you can do to optimize
Goodness, what can't you do? Upload images, video, and virtual tours. Post to the mini-blog, with keywords used generously here again. Share your ratings and reviews. Add in services that you offer. Identify your business with a selection of tags to share certain attributes (there are hundreds of them). Restaurants can add menus, offices can add an appointment-calendar app, retail stores can add a carousel slideshow of products, and more.
We weren't kidding about the "needs its own blog" part. GMB has endless features and tweaks to offer, so you can set up what amounts to a free, second website right there on Google Maps. Chances are the GMB has your address entry already, but you have to claim it first so you can customize it and start engaging with searchers. View the manual here. There's a lot to explore, so take your time.
Local SEO Factor #2: Links
It's just as well that we address this seemingly simple concept so often because Google flips around its link-building and PageRank / Site Authority policy at a whim. We thought PageRank was dead but AHREFs insists PageRank is not dead. A former Google engineer says PageRank hasn't been used since 2006, but Google's own Matt Cutts seems to suggest that PageRank was still being used in 2013. Actually, PageRank has changed its name to RankBrain. "RankBrain" means "PageRank plus AI," but even that link refers to PageRank in the present tense. Aggravating.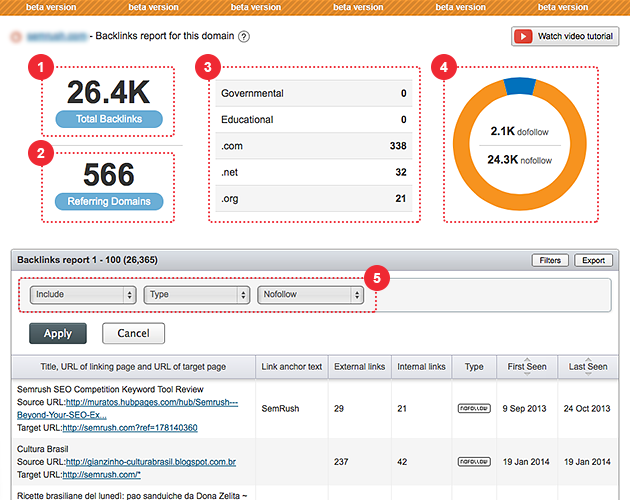 How it impacts local SEO
High-quality, authoritative websites linking to your website helps Google decide that your website is good. Links from locally-relevant domains also help. Links act as a vote of confidence. Even without that, inbound links to your site help other web users get to your site anyway.
What are the signals you should care about
So far, the prevailing theory is that inbound links (to your website) should be of decent quality and that a few higher ranking links can be all you need. SearchEngineJournal has an extensive article on this topic, so we'll send you over there for the full last word. Briefly, for link quality, you want a site that is itself ranked highly or at least passes the sniff test, has quality inbound and outbound links itself, and is semantically relevant to your business.
What you can do to optimize
Nothing direct! In fact, any manipulation you try to do, such as offering rewards or money in exchange for links, will be interpreted by Google as a spammy link-building scheme and then you'll be docked. But you can create high-quality content and develop strategies to help good linkers find your content.
As we detail in our "white-hat" link-building strategies post, you can build a network of influencers who would be willing to share your content, promote it on social media, offer resources that other sites will want to reference, create free offers like an eBook or white paper that other sites will want to share, land speaking engagements at local events, or contribute articles or quotes to local publications.
Local SEO Factor #3: Directory Listings and Citations
Citations and directory listings are really straightforward. They're essentially a digital reference and most often take the form of a listing in an online business directory. The fundamental components of a citation are a businesses' name, address, and phone number (NAP).
While citations are not the most important ranking signal, they do help Google sort out your place in the world and help it determine your location. It's crucial that your business has citations in relevant local directories and that your NAP is consistent across all citations.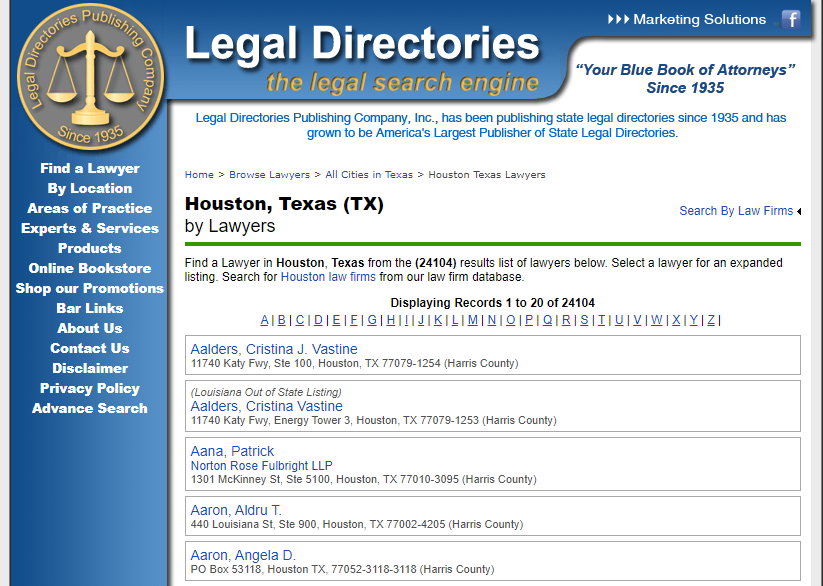 For local search, create listings in local business directories and groups. And remember: your name, address, and phone number must be consistent across all digital directories.
How it impacts local SEO
These citations and directory listings confirm to Google your NAP exactly as it is listed anywhere else so that your business is clearly standing by with accountability. The main thing you want is to be accurate, consistent, and widely listed.
What are the signals you should care about
The places where your NAP data should be listed include your Google My Business listing and Facebook Business Page, but also websites like the local chamber of commerce pages, a local business association page, or online directories for your area. Commercial directories like Yelp, the BBB, and Angie's List are essential for brick and mortar businesses.
What you can do to optimize
Keep it consistent, accurate, and up to date. We don't mean to repeat ourselves here, but it is easy to make a listing and forget you used your CEO's cellphone number at one time, your office number there, and your new 1-800 number somewhere else. You get exactly one of each in NAP, so if you change one listing, you must change them all.
Our SEO Director, John McAlpin, has published a comprehensive guide on mastering citations for local SEO.
Local SEO Factor #4: Reviews
On most of the websites where you would create a business listing and add NAP data, customers or the general public can leave reviews about your business. This includes your GMB listing as well.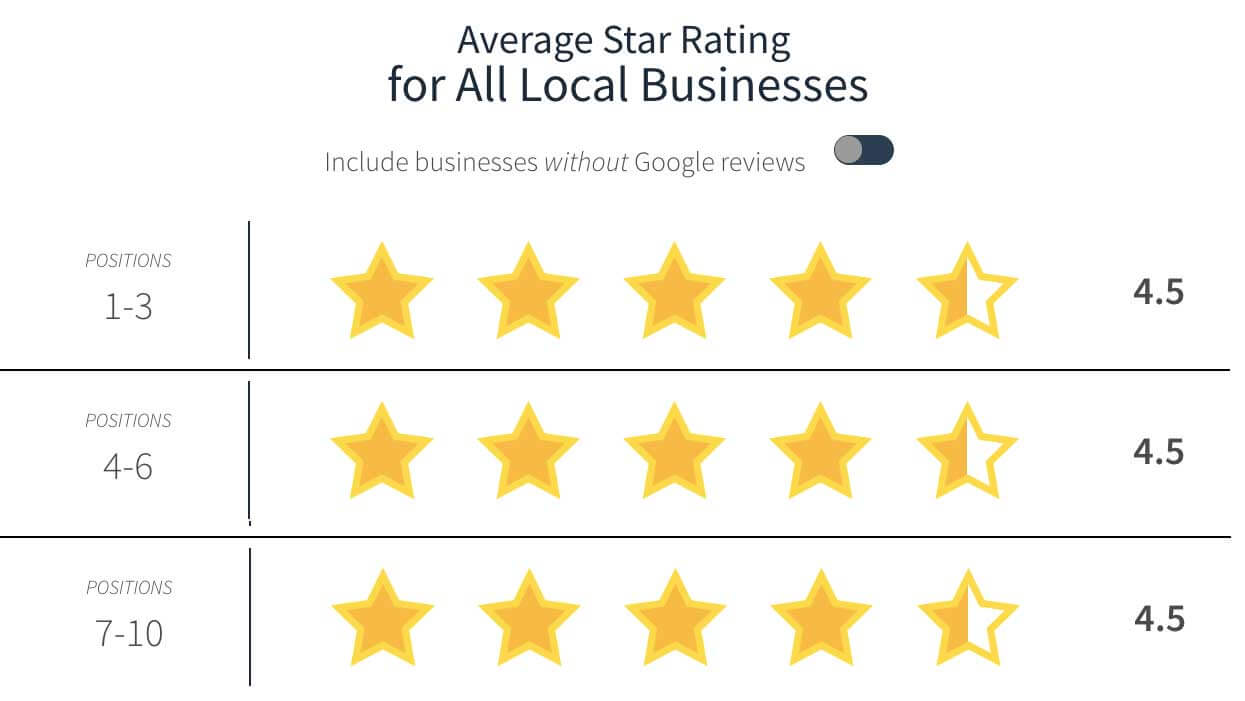 How it impacts local SEO
The relationship between reviews and SEO has long been debated. According to a 2017 study by Moz, reviews contribute 7% of the signals that Google uses to assign a business's local ranking. In 2019, BrightLocal reports that online reviews are now the second most important factor for Google's Map Pack rankings. A new survey from Whitespark shows that SEO experts' perceived impact of reviews on the Map Pack has increased in 2020. However, their perceived impact on organic local listings hasn't changed much.
Even if it's unclear how much they impact SEO, it's non-debatable that reviews impact your potential customer's impression of your business. If you make it to page one or are one of the three businesses in Google's Map Pack, you want customers to see high-quality positive reviews. If they're evaluating similar businesses, they're going to pick the one with the best reviews.
What are the signals you should care about
Obviously, you want to strive for better ratings. But when you get a bad review, it's not the end of the world. Swoop right in there and respond publicly to the rating, apologizing to the unsatisfied customer and offering to make amends. Sites like Yelp and the BBB have features in place to do this.
What you can do to optimize
Step one: Listen to your customers and give them what they want. Essentially, have a great business. Step two: Encourage customers to rate and review you. Google itself helps with this on its GMB listing. Take your phone with you and visit a local restaurant. You'll see that Google will later message you with a pop-up asking you to rate the business.
But don't leave reviews to the whims of your customers. Review management software, like BirdEye or Podium, offers a variety of solutions to encourage and collect reviews. If you collect email addresses or phone numbers during your transactions, you can send automated emails or texts asking for a review. Don't be afraid to ask your loyal social media audience for reviews or even ask your customers in person. While they're checking out, it doesn't hurt to tell them you appreciate their business and would value a review. Just make sure that you're complying with the listing platform's policies (and never paying for reviews).
Lastly, don't overlook snail mail. Personalized postcards or letters can be an effective way to build off of your relationship with customers and encourage them to leave a review.
Local SEO Factor #5: Behavioral Signals
Behavioral signals are the signals sent by users when your search result comes up. Do they click through? How long do they stay on your website? Quick bounces can signal a search engine that you're not giving searchers what they want. Some of this is not just a matter of your business quality and relevance, it's a matter of how mobile-friendly you've made your site.
Interactions with your Knowledge Graph and GMB listing are also important. Do they look at your photographs? Read your reviews? Do they tap through on mobile to give you a call?
How it impacts local SEO
Google relies on behavioral signals in all SEO, local included. It uses these signals to determine when a site is misbehaving, spam, security-compromised, or is of poor quality. Core Web Vitals is another way Google judges your website's behavior, entirely based on its performance on mobile devices.
What are the signals you should care about
Google mainly wants to make sure that this is an open, operating business, and that somebody in the world finds it useful. High engagement is your key strategy here. You want your online presence to be inviting, easy to use, well-behaved on mobile, and up to date.
What you can do to optimize
To start with, you can encourage user engagement with a promotional offer from your listing within Google results. On either ad units or GMB listings, you can offer engagement features such as a "call" button that auto-dials your phone from the users' phone, an appointment-setting button, links to find out more, and so on.
Building out your GMB listing, as we mentioned earlier, can help you gain the behavioral signals Google seeks. Frequently add photographs to your listings so users can click through them. Encourage more reviews so you give searchers something to read. Answer any questions that searchers ask. The more you invest in your GMB listing, the higher you'll rank in local searches.
Conclusions
As always, we remind everybody that even though Google seems at times like a demanding headmaster, all it wants is to give searchers what they want (while they make some money from ads and data). Google's guidelines for ranking quality businesses have always been the same kinds of standards you would want to meet for pleasing customers and having a thriving business anyway.
There are several things you don't have to worry about when it comes to local SEO. Provided you aren't doing business in a crowded metropolis and aren't in an over-saturated industry, you shouldn't have much competition for local traffic. This means you don't have to compete with the entire world for your major industry keywords. You don't have to focus as much on content marketing to where you'd need a thousand-page blog just to rank. You only have to rank higher than the direct competitors in your local neighborhood.
So at least that's a load off your mind, isn't it?