The patient experience has drastically changed in the wake of the COVID-19 outbreak. Out of an abundance of caution, patients now have to jump through new hoops to seek medical care, including new appointment procedures, telehealth requirements, and increased wait times.
Yet, these are just the operational aspects of the patient experience. Externally, American patients are dealing with lingering fear and uncertainty around COVID-19, economy and employment, and medical insurance, all of which impact how and when they interface with healthcare brands.
Morale could be a whole lot better.
The internal challenges facing healthcare providers are having an impact on patient experience, too. Disruptions to normal operations have affected revenue, created staff shortages, and impacted provider morale. Without a plan for navigating these new challenges, patient experience will deteriorate. And as your patient experience goes, so goes your brand reputation, something that will be even more vital to healthcare brands once they finally do emerge in the "post-COVID" world.
How to Improve the Patient Experience
Our goal here is to give practice administrators and doctors actionable tips for managing patient expectations, communicating effectively, and strengthening your practice's brand image—even as the COVID-19 continues to develop in the United States and around the globe. By following these six tips, you'll not only improve the situation here and now, but lay the groundwork for exceptional patient experiences long after the pandemic has subsided.
1. Standardize Communication Best Practices
The time is now to update existing communication protocols, customer service aids, and prompts in light of how your practice has changed in response to the COVID-19 outbreak. Aside from the new questions that you'll get from patients around appointment procedures and telehealth, all of your existing FAQs need to be updated in light of the outbreak.
Things have changed and people are still confused. To prepare your staff, we recommend simple, standardized communication aids for your frontline employees, accompanied by training on how to answer common questions and alleviate any worries that patients might have. As you update your materials and retrain your staff, think about:
Phone and email scripts for commonly asked questions, such as in-office procedures and telehealth setup. These take the pressure off your staff and ensures they deliver a consistent message across the board (which patients will appreciate).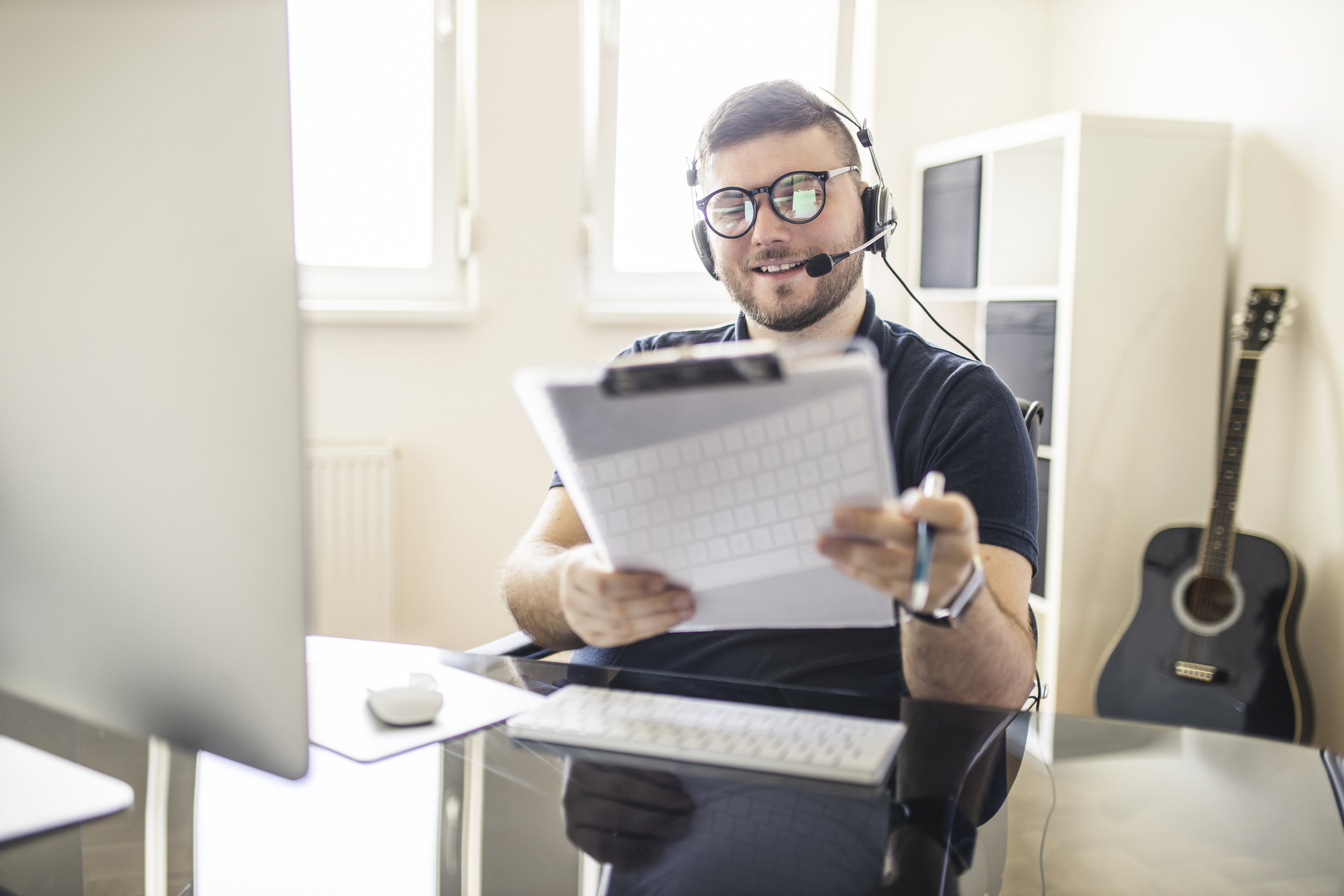 COVID-19-specific dos and don'ts when communicating with patients. Here's the thing: the pandemic is still unfolding and no vaccine is yet available. People are at risk of infection and many are worried. Establishing a consistent tone (confident and optimistic, ideally) and providing professional medical recommendations about COVID-19 will not go unnoticed by your patients.
Posted in-office protocols for staff to follow to remain safe and sanitized. We spend so much time caring for patients and ensuring their wellbeing that we sometimes forget about our own. Posted guidelines for staff establish standards for everyone to follow, which can have a surprising impact on morale.
At a time of great uncertainty, patients draw great confidence from a healthcare provider that is organized, consistent, and prescriptive. That's why it is so important that everyone who interfaces with patients in your office should be on the same page and follow updated best practices for patient communication.
2. Tame the Phone Lines (for the Patient's Sake)
The word triage isn't restricted to the medical world. When phone banks are slammed, as yours probably are right now, healthcare practices need to triage the volume so that patient experience isn't degraded and no one slips through the cracks. That means directing people to the right place and getting them answers as quickly and accurately as possible.
Here are a few ways to "tame" the phone lines:
Dedicate the right staff members to your phone lines. Medical questions should be directed to a nurse or physician assistant. Insurance and billing questions go to your billing department. For appointment and administrative tasks, office coordinators manning the frontline phone numbers should be trained and consistent when it comes to updated procedures and FAQs.
Update your call routing so that it is clear, easy to follow, and makes patients aware of your digital (non-phone) website content that will likely answer their questions. Consider using dedicated phone numbers for specific, high-volume topics such as billing, appointments, and telehealth. Those numbers then connect them directly with the people we mention above.

Follow communication best practices. Keeping it short and to the point, using the same consistent message across the entire practice, and projecting optimism and friendliness goes a long way, especially when anxiety levels and impatience are at an all-time high.
3. Audit and Update Your Website Regularly
Patients are getting wise to the fact that contact centers everywhere, even for small healthcare practices, are experiencing huge spikes in call volume. Getting through on the phone is even more painful during a pandemic, so patients are turning to digital resources to get the answers they need. Here are a few tips for updating your website so your patients can get all they need online:
Make it easy for patients to get answers online so they don't have to call you. Look for opportunities to "deflect" calls by directing patients to online resources. Keep your website updated with FAQs and consider dedicated landing pages (regularly updated) for COVID-19 and telehealth resources. Self-service content is a terrific way to offload volume and ease the pressure on your phone lines. And you can optimize your site content so people in your local markets can find it using a simple Google Search.
Make it easy to navigate to the things patients need most right now. While this might vary from practice to practice, contact information, COVID-19 information, and telehealth instructions are likely in high demand, so make sure this info is placed prominently on your homepage.
Create comprehensive FAQs that answer common questions. Regularly update your FAQs based on recent customer interactions and link out to additional resources and pages where appropriate.
Consider a chatbot or live chat to help shoulder the load. When fueled with the right content—or dedicated support staff in the case of live chat—chatbots can be extremely effective at helping patients without requiring a phone or email interaction, saving patients headache and your practice time, money, and resources.

4. Look for Opportunities to Automate
Automation seems like a no-brainer, but it will degrade the patient experience if it isn't centered around making life easier for patients. We mentioned the power of chatbots and self-service content to automate easy questions that don't require human interaction. You can also use technologies integrated with your electronic health record (EHR) system to send automated emails, text messages, and phone calls to automatically communicate new procedures, appointment updates, and resources.
For larger practices and organizations, scalable healthcare automation solutions can provide immense relief at a tremendous time of need. Says HealthTech Magazine, "Automation and artificial intelligence solutions are making an impact by streamlining workflows and helping reduce clinician burnout. Additionally, these solutions are cutting the number of up-close interactions that could prompt coronavirus exposure by automating and coordinating unique care tasks brought about by the pandemic."
5. Optimize and Humanize Your Telehealth Offering
There were strong indications before COVID-19 that telehealth would eventually become the new norm. Therapists, especially, have already begun to expand their telehealth offerings. It's flexible. It's inclusive. And it makes a whole lot of sense during a global pandemic.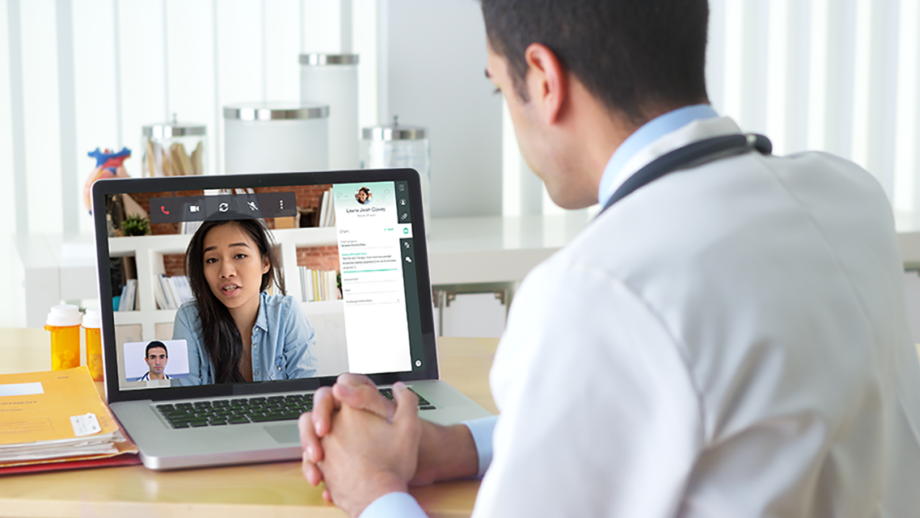 We recommend approaching telehealth as if it is here to stay, because, in our view, it probably is. Assuming your practice has rolled out telehealth to patients, or plans to, here are few tips for making this a human-centered experience that brings value to patients, instead of creating another hassle:
Treat everybody as a technical novice. There's an old saying: if you can't explain it to both a five-year-old and an eighty-five-year-old, you can't explain it. Make no assumptions of technical literacy in your telehealth journey and provide clear, simple instructions that even a novice can reasonably follow.
Test the user experience yourself on different devices, platforms, and operating systems. Perform full "test" sessions with staff members so you see how it looks from both the provider and patient perspective. Make note of potential sticking points or technical issues that your patients might encounter and improve the digital workflow accordingly.
Provide telehealth support and resources. Create and display prominent messaging about your telehealth offerings, including clear calls to action for booking an appointment, registering for required patient portal accounts, FAQ, and phone line dedicated to answering telehealth-related questions and troubleshooting.
Identify and add ways to make virtual care more familiar, comfortable, and personalized. How? Add staff photos, names, and short, interesting bios. Include video overviews and introductions on your website and in telehealth-related communications. Make sure patients don't feel like they're just another number in a big, automated telehealth experience run by machines.
6. Support Your Staff and their Mental Health
At first glance, your staff's mental health might seem unrelated to your patient experience and brand reputation. On the contrary! Your staff is the face of your patient experience. From the front desk to customer service, to your nurses and physicians, your staff is on the frontline interacting with patients on a daily basis.
And their mental health matters!
Without good morale among your staff, delivering a good patient experience isn't possible. So make sure to focus time and resources on employee support. You can strengthen bonds through safe team-building activities, for example. Open communication channels so team members know their problems can be heard, including frequent check-ins. Again, when staff are happy and supported, they're able to deliver better patient experiences.
Laying the Groundwork for the Way Forward
Right now, in the thick of the COVID-19 outbreak, getting the office phone to stop ringing 24/7 might seem like the top priority. Yes, answering phone calls and getting patients what they need is certainly part of the patient experience. What many healthcare brands are finding out, though, is that stopgaps and temporary fixes aren't enough—that what's needed is a more comprehensive overhaul of the experience that puts the patient front and center at all times.
By operationalizing the six tips above in your practice, you're not only helping staff deliver exceptional patient experiences during COVID; you're putting in place the framework for continuing to do so—at scale—well after the COVID-19 outbreak subsides. In doing so, you will ensure that patient experience is part of your brand's reputation no matter the external market conditions, "post-COVID," "new normal," or otherwise.
We understand that strengthening your practice's reputation during these times may be difficult, but we're here to help. Feel free to contact us for a free consultation or to ask us any questions.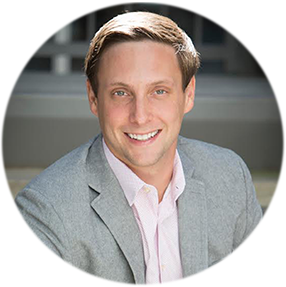 Alex Membrillo
Founder and CEO
Alex Membrillo is the CEO of Cardinal, a digital marketing agency focused on growing multi location companies. His work as CEO of Cardinal has recently earned him the honor of being selected as a member of the 2018 Top 40 Under 40 list by Georgia State University as well as 2015 and 2016 Top 20 Entrepreneur of metro Atlanta by TiE Atlanta, Atlanta Business Chronicle's 2016 Small Business Person of the Year,and the Digital Marketer of the Year by Technology Association of Georgia (TAG).