Summary:
Take a closer look at the ins and outs of the upcoming Core Web Vitals update, including how healthcare organizations can prepare their web properties.
Hello there, healthcare marketers. Remember the mobile page speed update that Google released in 2018, the one that had everyone scrambling? It was a major update where how fast a website loaded became a ranking factor.
Since then, Google has continued to prioritize user experience—especially on mobile. While user experience criteria have been used to determine ranking results for some time, it's now becoming official and measurable. Cue the upcoming May 2021 Google update: Core Web Vitals.
Core Web Vitals establishes three metrics related to speed, responsiveness, and visual stability. These new metrics combine with existing page experience metrics, like HTTPS-security and safe browsing, and will become a new ranking signal called page experience. Google will use the page experience signal to determine whether or not a page is providing a good user experience. If it is, it'll rank that page higher.
In an industry as competitive, this update can't be ignored. Optimizing for mobile can help you rise to the top of Google and reach more patients.
What the Google Core Web Vitals Update Entails
What was once an authoritative list of web best practices and recommendations will now be baked into Google's search algorithm. That's kind of a big deal! As we shared in our overview of Google Core Web Vitals, there are a few things about this update we know for sure:
It centers around three core metrics: page load speed; page stability; and speed to page interactivity
It's continually evolving, with the promise of regular additions to the "checklist" forthcoming
Your website's search rankings will be affected by this update
The release date has now been announced: expect things to change in May 2021
Now, as to why Google is bringing Core Web Vitals into the fold of its many algorithmic ranking factors, it's simple: better user experience (UX) is one of the company's core missions. Thankfully, the company knows how impactful this update will be for various organizations, and they've given plenty of lead time, including a lengthy COVID-related postponement.
Related: Our Director of SEO, John McAlpin, explains how healthcare organizations can prepare for the Core Web Vitals update during an episode of the Ignite Digital Marketing Podcast. Listen to the episode Google Plans Big Moves in 2021. Are You Ready? to learn what you need to do to prepare.
Why User Experience (UX) Matters to Google and Marketers
Facilitating "delightful" web experiences has always been a stated mission of Google. It follows that they'd make user-centered metrics, such as page load speed, findability, relevance, and other aspects of page UX, a formal part of their search algorithm. And when the majority of people using your search engine are on their smartphones, it's no surprise that you choose to elevate mobile ranking factors.
Putting users at the center of how we design web experiences has several advantages. For healthcare marketers, elevating mobile UX can lead to:
Improved page ranking in search engine results
Increased organic website traffic
Improved page engagement, bounce rate, and conversions
Enhanced brand reputation and user sentiment
How this Update Impacts the Healthcare Industry
Don't shoot the messenger, folks. But it's true: the healthcare industry is famously slow to adapt to the evolution of digital technology. Our work with healthcare clients is extensive, so take it from us: archaic websites built in-house, poor app integrations, and generally bad UX are quite common.
And now, those weaknesses will likely cost you.
While these shortcomings certainly didn't help deliver good digital experiences in the past, they weren't necessarily showstoppers. This time around, sites with poor digital experiences will fail to meet Google's new standards and, most likely, experience a dip in search engine rankings. That might mean less visibility, engagement, leads, and other web performance metrics.
On the other hand, those healthcare organizations that do focus on optimizing their digital and mobile experiences will be in a position to improve their rankings once the Core Web Vitals updates do go live. Now is the time to update your website and prioritize UX and SEO.
3 Ways to Optimize for New Page Experience Signals
When looking at Core Web Vitals, things get very technical very fast. However, it's useful to remember that, at least according to Google Search Central, it all centers around three core areas:
Loading
Visual stability
Interactivity
Google uses three specific metrics to measure each of these aspects of UX, each of which will become ranking factors with the upcoming Core Web Vitals update, namely:
Largest Contentful Paint (loading)
First Input Delay (interactivity)
Cumulative Layout Shift (visual stability)
Here's what each of those metrics means and how healthcare marketers can optimize for each one becoming a significant Google ranking factor.
1. Largest Contentful Paint
Basically, largest contentful paint (LCP) measures how long it takes for the most prominent content (images, video, and block-level text) to load for a given page. Measured in seconds, with anything more than 2.5 seconds being pretty poor, LCP is an indicator of how quickly a page visitor sees meaningful content.
How to Optimize for LCP
First of all, it's important to get an idea of how your site scores right now. You can get your LCP score using a variety of tools, though we recommend PageSpeed Insights and the Search Console Core Web Vitals report for starters. When directing your resources for LCP optimizations, know that there are four core areas that will affect your score:
Server response time
JavaScript and CSS
Resource load times
Client-side rendering (rendering a site in-browser using JavaScript)
Optimizing for server response time is going to depend a lot on the hosting service you use for your website. As such, it's important to invest in a reliable service with adequate support. Avoid free hosting services, which tend to run slower, and consider a content delivery network (CDN) alongside ongoing database optimizations.
Optimizing for JavaScript and CSS ought to focus on so-called "render-blocking" resources. This is where a good web developer comes in handy, one who knows how to identify and resolve the common JavaScript and CSS issues that impact LCP. Common issues include:
Large, uncompressed CSS and JavaScript files
Extraneous server requests based on how critical CSS is handled, or unused JavaScript code
Bad, baggy JavaScript code
Website plugins and themes
Optimizing for resource load times centers around simplifying things in terms of the images, video, text files, and other resources you make available on your site. Configuring each page to lazy-load images is a common resource load time optimization, as is caching and image compression. However, resource load times can be impacted by a user's connection speed, APIs, and database connections.
Optimizing for client-side rendering typically includes minimizing redirects, HTTP requests, and DNS lookups (among other common culprits). Since client-side rendering is so heavily reliant on JavaScript, bad or inefficient code can severely impact page load speed.
2. Cumulative Layout Shift
Cumulative layout shift (CLS) is a standard for evaluating stability on a page after everything has loaded. Surely, you've experienced frustration when you've found what you need, but suddenly the page jumps due to some late-loading element. This would be an example of page instability that could ding your site in the eyes of the Google algorithm. CLS is measured on a 0.1 – 0.25 scale, with anything above 0.1 being pretty suspect (or at least worthy of your attention).
How to Optimize for CLS
Of the three metrics covered here, CLS is perhaps the lowest hanging fruit. To optimize for CLS, here are a few things to keep in mind:
Size dimensions need to be specified for every image and video element on a page to prevent any unexpected movement when a given item loads
Ads can create page shifts as well, unless they're given static "parking spaces" on the page
Dynamic content like popups and other elements, when inserted above existing content, can cause shifts
Web.dev by Google Developers has published a rather extensive guide to optimizing for CLS, which is worth exploring for a lot more in-depth tips.
3. First Input Delay
First input delay (FID) is all about time to interactivity. It measures (in milliseconds!) how quickly a site responds to user input—a click, tap, typing, and so on' the first time. This includes links, menus, buttons, and really anything that a site visitor can interact with.
For healthcare websites, this could be how fast your click-to-call or click-to-schedule button responds or how soon can a user input their information into a contact form field. People don't want to wait and wonder if your website is working, nor does Google.
Here's how FID is measured:
100 milliseconds – good
300 milliseconds – poor
over 300 milliseconds – bad
How to Optimize for FID
To optimize for FID, you're likely going to need the services of a web developer and/or programmers. While many of the LCP optimizations we noted above will generally impact FID (JavaScript cleanup, for example), we recommend Optimize FID from Google Developers for more in-depth starting points.
Final Takeaway: Audit Your Core Web Vitals Report and Optimize Against Best Practices
The best place to start is to see where your website stacks up. To do so, we recommend taking a close look at your Core Web Vitals report, which is available in Google Search Console. The results in this free, detailed report will serve as a good guide to your optimization plan moving forward. Another option is to work with an honest SEO consultant, who will perform their thorough audit (against Google's standards, ideally).
You might be in for a rude surprise. In some instances, your website might be too much of a mess and require a rebuild. It often makes more sense to start fresh, rather than to spend the time and resources to fix old, outdated builds with bulky, slow-loading themes.
Whether you're starting fresh or working through existing issues, keep the following best practices in mind:
Build a scalable infrastructure
Don't go crazy with widgets and plugins
Keep it simple
Keep it fast
Regardless of your starting point, it's important to start preparing, auditing, and testing now. More so than most other major updates of the past, the Core Web Vitals update could create serious consequences for healthcare organizations that fail to prepare.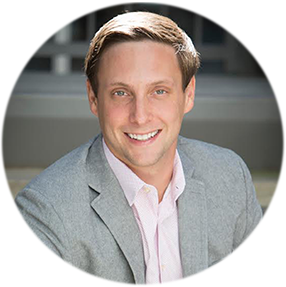 Alex Membrillo
Founder and CEO
Alex Membrillo is the CEO of Cardinal, a digital marketing agency focused on growing multi location companies. His work as CEO of Cardinal has recently earned him the honor of being selected as a member of the 2018 Top 40 Under 40 list by Georgia State University as well as 2015 and 2016 Top 20 Entrepreneur of metro Atlanta by TiE Atlanta, Atlanta Business Chronicle's 2016 Small Business Person of the Year,and the Digital Marketer of the Year by Technology Association of Georgia (TAG).