If we're sure of anything, it's that healthcare marketing will continue changing. Who could have predicted the COVID-19 pandemic or 3D organ printing in space? Both happened, and while the organ printing thing is TBD, the pandemic has changed things significantly.
The good news is that most Americans view the healthcare industry more positively post-pandemic. This is more to the point: healthcare consumers are more squarely in the driver's seat than ever. Some are calling this trend the "consumerization of healthcare," a renewed willingness of healthcare consumers to seek healthcare solutions on their own terms.
And that demand is pushing the modern digital marketing darlings like user experience (UX), personalization, and conversion rate optimization (CRO) to evolve. All of it means your digital marketing strategy and website strategies need to be on point going into the coming year. Here are the trends you need to be aware of:
">
1. The Consumerization of Healthcare
We mentioned in our introduction that more and more healthcare consumers are seeking solutions on their own terms. Why go wait in line to get a COVID-19 test, for example, if I can do it at home? Why go through the trouble of calling my physician with a question when I can just send her a direct message through the patient portal? According to research from PwC, 77% of clinicians report "new, nontraditional care venues" are leading to acceptable patient outcomes.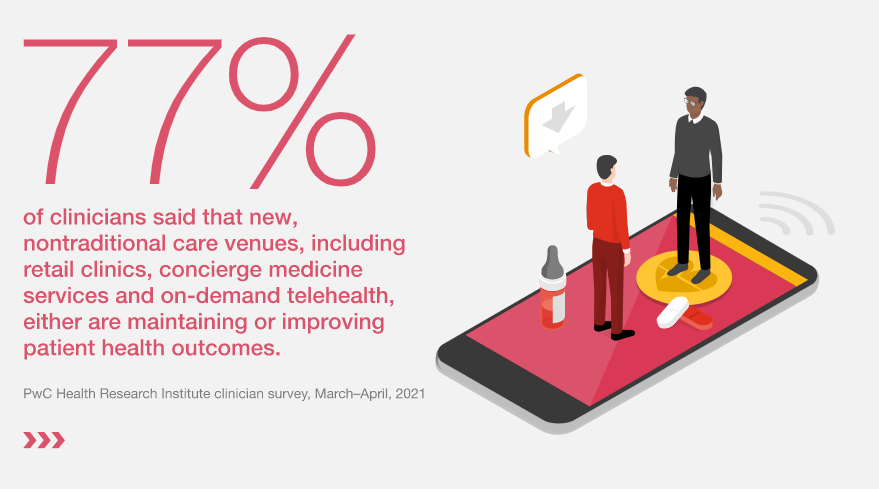 Indeed, there are two key trends driving this so-called consumerization:
High deductible plans are rising, and medical costs are increasing. Translation: consumers are spending more of their own money on healthcare. As a result, those consumers expect a better experience. They want accessible and transparent care from trusted brands. They want to go online to self-diagnose and find second opinions, communicate with physicians, etc. And they're far less willing to tolerate friction.
New technologies and integrations are improving patient experiences. The technologies historically available to providers are changing. Just look at how Epic Systems and the electronic health records market is being disrupted. Today, healthcare providers have at their disposal new solutions for patient engagement (CipherHealth, for example), virtual care (Conversa Health), and digital patient experiences (Gyant). With the arrival of these innovative third-party solutions, healthcare providers can spin up new digital experiences for patients faster and cheaper than ever before.
How to Adapt to the Consumerization of Healthcare
As mentioned, you'll want to stay abreast of new technologies that could help you stand up patient pleasers, such as patient portals or on-demand telehealth. Consider how your digital marketing efforts could add value to the patient experience, too. Here are some of the best practices we recommend to our own clients in healthcare:
Prioritize ease of use, findability, and frictionless navigation
Optimize everything and the kitchen sink for smartphones
Use search engine optimization (SEO) to facilitate early-funnel contact when consumers are seeking a trusted resource
Show up in local search experiences for people looking for care "nearby" (and right now)
">
2. Telehealth As Part of the Permanent Mix?
We added the question mark for a reason because the jury still seems to be out on telehealth. At the height of the pandemic (in the United States, at least), telehealth was widely used for obvious reasons. Some of us have debated the future of telehealth at length. And though national telehealth usage is trending downward, many consumers have accepted telehealth and are choosing providers that offer that convenience.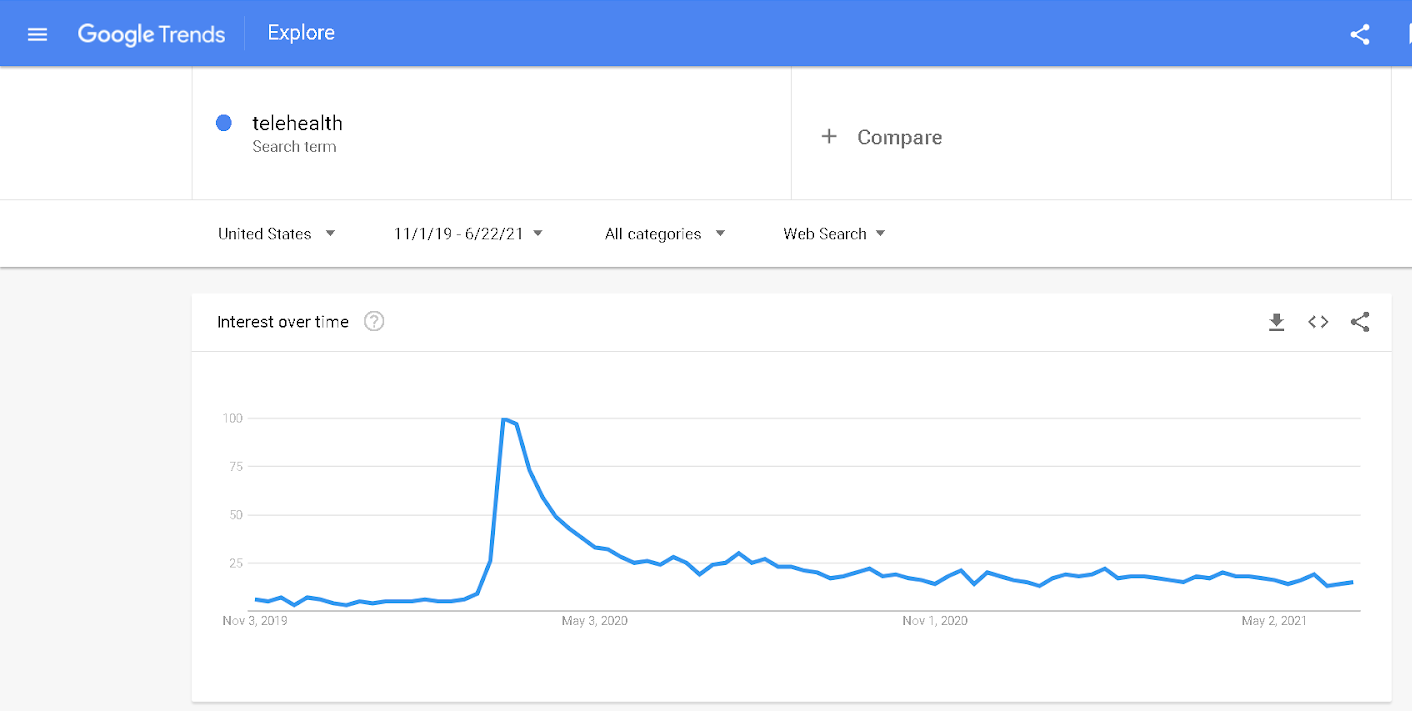 While demand has died down, it hasn't gone away. Sykes 2021 telehealth survey found that a majority of Americans have now experienced telehealth, and they want more. A staggering 88% want to continue to use telehealth services for non-urgent consultations. A report from Research and Markets indicates that the global telehealth market is growing at a CAGR of 21.4% and is expected to reach USD 167B by 2025.
Healthcare consumers value convenience, and telehealth allows them to receive quality care in their homes.
Ideas for Maturing and Expanding Your Telehealth Offerings
The nuance here isn't that telehealth will be a mainstay; it's how to deliver the telehealth experiences today's consumers expect. The telehealth trendline follows a broader move toward moving more healthcare communications online. Again, consumerization is at the root of this digital transformation. Patients want to communicate how they want to communicate. Beyond expanding and improving access to telehealth, organizations are adding new offerings, such as:
HIPAA-compliant live chat
Two-way texting
Digital appointment reminders (email, text, etc.)
AI-powered virtual assistant
">
3. Social Proof is Serious Digital Currency
There was a time when you might just ask a family member or friend for doctor recommendations. But, with more people going online to find what they need, social proof is supplanting word-of-mouth recommendations. Instead of asking mom, or uncle Joe, consumers are looking for digital reviews, testimonials, and signals that they can trust your brand and your providers.
Social proof comes in many forms, including:
Ratings and reviews on HealthGrades, Yelp, Vitals, and other channels
Patient testimonials (text, video, etc.)
Question and answer segments
Print media and radio placements (including interviews)
Community involvement
Social media engagement, following, and visibility
How Healthcare Marketers Are Using Social Proof
As with telehealth, the trend to look out for isn't the importance of social proof—we've known the value of social proof for years. What's important is how leading healthcare marketers are expanding, innovating, and using their social proof. While case studies and testimonials remain essential, ask yourself how you can take your social proof further. How can you deploy social proof in new formats and channels?
Here are a few examples we've bookmarked for our own inspiration:
Video storytelling. Instead of just an interview with a patient, try to tell a more visual and engaging story. Involve the physician and other staff involved to tell a complete, 360-degree story of where the patient started and where they finished. Ask yourself: Is this a journey other patients can relate to? Check out this terrific example from Duke Health:
Physician look-ins. Patients want to get to know their physicians, surgeons, and specialists. What do they do on a day-to-day basis? And what makes them the best at what they do? The Day in the Life: Heart Surgeon from Adventist HealthCare is a wonderful example—we've embedded it below so you can check it out:
Live streaming. IGTV and Facebook Live are two more channels you can use to establish authority and show "proof" to patients. Some organizations will host Q & A sessions with physicians, dieticians, and other experts.
Instagram. Beyond IGTV, Instagram gives you a lot of options for sharing authority-building content. Dr. Stacie of The Physio Fix is a great example. Here's how she's using Instagram Stories to share all kinds of patient testimonials: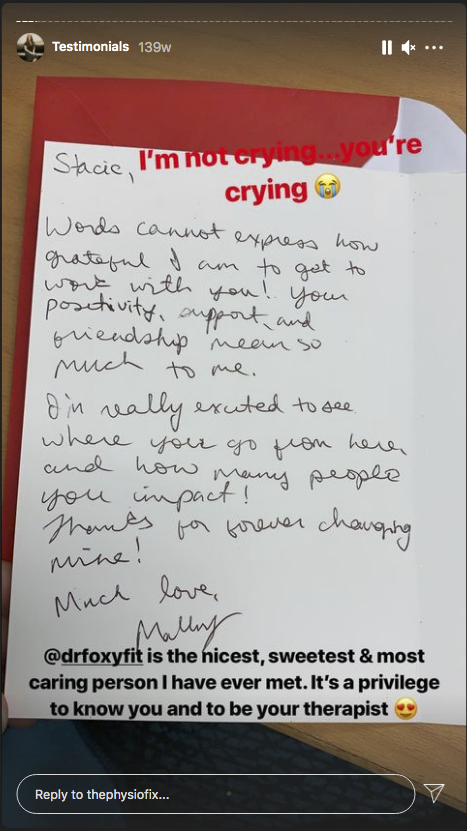 ">
4. Patients Need Help Across the Funnel
"We need a bunch of top-of-funnel blog posts and ebooks" is so 2021. Moving forward, it won't be enough to just be at the bottom of the funnel or to focus on only capturing existing demand. Healthcare organizations must develop a more holistic strategy to build awareness across the funnel.
Why? Because healthcare journeys aren't always linear. Think about the person ready to address an ongoing issue, but who doesn't know who you are or even what their specific healthcare needs really are. More importantly, think about where they're engaging you online. It could be a Google search or while scrolling through social media. They might go directly to your website.
The point is, you'll need a deep catalog of marketing material that's mapped to the entire funnel, from early consideration to "purchase-ready." The idea is to educate and inform prospective patients—to reveal something to them that they have yet to consider about their healthcare decision—wherever and whenever the time is right.
Best Practices: Move Toward a Full-Service Marketing Scope
Whether you do everything in-house or contract out to a marketing agency, the best way to build a full-funnel marketing machine is to expand your service scope. In our own experience, client after healthcare client has moved to full-service scopes. These are comprehensive packages that include new web design, SEO, content, and digital advertising across the funnel.
For an example of a full-funnel strategy, check out How to Engage Patients with a Full-Funnel Facebook Ads Strategy.
">
5. Personalization Will Be the Gold Standard
Thinking back to our recent post about personalization, How to Use Marketing Personalization While Protecting Patient Privacy, one stat sticks out: according to a Salesforce report, 92 percent of marketers believe their customers and prospects expect personalized experiences (up from 85 percent in 2020).
Two Tips for Personalizing Healthcare Marketing
That tells us that patients not only want personalization, but they'll quickly go elsewhere if they don't get it. What does that personalization look like? First and foremost, it has to happen in compliance with healthcare privacy laws, which narrows some of the strategies available to marketers. Here are two ways to make that happen:
Launch and refine your patient portals and/or mobile apps. It's one thing to build an email list based on protected personal health information. Once a person logs into a portal or mobile app, however, your options broaden considerably. Within those interfaces, you can display condition- or treatment-specific content, or recommend certain services or appointments. You can also give patients direct access to their medical information and physicians. That must be part of the reason that more patients use patient portals than ever before.

Personalize the patient experience by building patient portals that give direct access to their medical information and customized content resources.
Let patients choose their journey. You don't need personal health information to adapt content journeys to what specific patients want. For example, if you know that one of your web pages is getting a lot of organic search traffic for the keyword "breast augmentation in san diego," you can tailor it to that particular journey. What kind of information would a person who used that search term and clicked through to your website need? How can you adapt the page to be a bit more personalized to this particular journey?
">
6. Ignore Website and Digital User Experience (UX) at Your Own Peril
One of the most common mistakes we see healthcare organizations make is building purely informational or photographic websites. You'll see even the big names in healthcare standing behind generic websites or even clunky ones. This is a critical mistake that healthcare companies now understand, as evidenced by the influx of clients we see asking us to redo their websites.
Google understands it too, as evidenced by their recent page experience update.
In 2022, healthcare organizations shouldn't need convincing that their website is the digital face of their organization. Rather, they'll need to commit to retooling their sites through the lens of patient need. With your patients' needs as the north star, you'll have a far clearer idea of how to design your website—how to execute:
Site structure and navigation
Messaging, content, and design
Ease of use across devices
Editorial calendar for marketing content
24/7 engagement tools (chatbots, text, email support, and so on)
Accessibility
A Few Tips for Better Healthcare Websites
Focus on your homepage first. This is usually the first interaction people have with your website. As such, the messaging, design, and flow all contribute to the impression you make. Wherever your patients need to go next, your job is to get them there in a step or two (even if they themselves don't know what they need).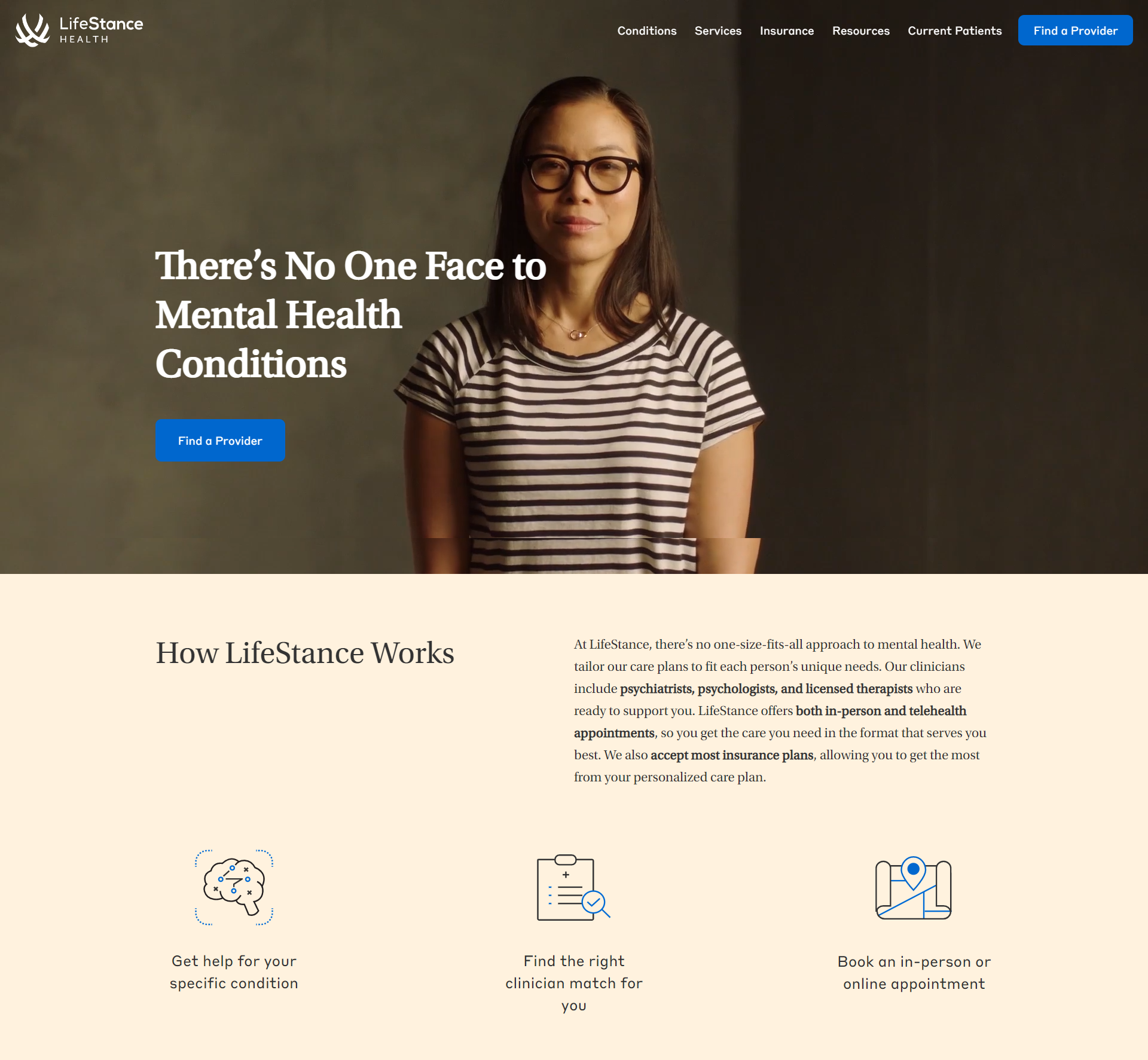 Create buyer personas and map representative patient journeys. You can't build optimized experiences for every person. You can use data to pin down your highest volume journeys, then map those out for reference. Let's say your most common digital customer journey is search engine >> service-optimized landing page >> request a consultation. What are the patient needs along this particular patient journey that you can better serve?
Optimize landing pages based on SEO metrics. Speaking of journeys, the performance report in Google Search Console will quickly tell you which pages are driving the most organic traffic to your website and for which keywords. With that information in hand, how can you optimize the target URL to cater to the people using that search language? What is the intent behind their search? Is your page meeting that need? When you align the page content with the search intent, you'll see higher conversion rates.
">
7. There are Gains to Be Made with Conversion Rate Optimization (CRO)
The information in #6 (web design and UX) is directly tied to CRO. As healthcare becomes more digitally savvy, they'll want to invest more into CRO. This digital marketing discipline allows healthcare organizations to get more from the marketing investment and efforts. It also helps them refine UX to meet patient needs.
Overview and Benefits of Healthcare CRO
Here are the simple-stupid basics: as healthcare marketers, you want website visitors to do something right? To request an appointment, become a patient, or undergo a procedure. Right? That's a conversion. And those conversions happen on your web pages at a certain rate—your conversion rate.
You already knew this. What you might not know is that even a small change in your conversion rate can translate to millions more (or less) in revenue. This is what CRO is all about: tinkering (quite scientifically, we might add) with various aspects of the marketing funnel to improve conversion rates.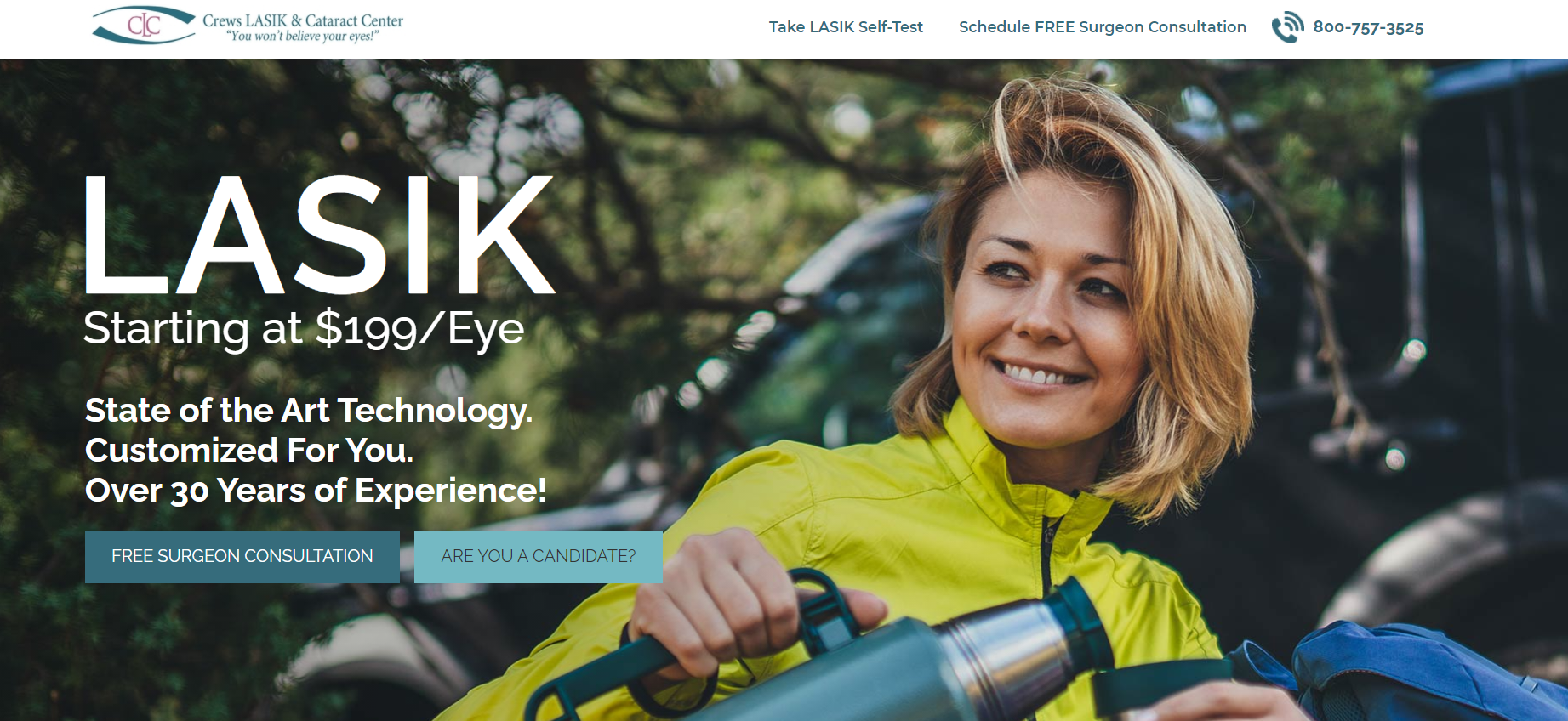 CRO methodologies can be applied across your marketing activities, including:
Website and landing pages
Mobile and app experiences
Content hierarchy
Call-to-action language and placement
Copywriting
Graphic design
The thing is, what's considered a "healthy conversion rate" for medical practitioners jumped to 3.6 percent in 2021, according to an Unbounce CRO report. Getting to that number is not easy, but it can do wonders for improving marketing ROI. In what promises to be a challenging fiscal 2022, getting the most out of every marketing dollar will be mission-critical.
">
8. SEO, But Evolved
In keeping with the broader consumerization of healthcare, healthcare consumers are changing SEO, too. During the COVID-19 pandemic, even digital novices had to take medical care into their own hands, often using technology. They had to be willing to self-diagnose due to a lack of access to facilities.
Put simply: they turned to Google to find providers, solutions, answers, and updates. They asked Siri for answers. They searched Google Maps for providers nearby. They forced the search engine algorithms to change and adapt. So, where does that leave healthcare marketers?
Where Healthcare Marketers Can Do More
There's no magic bullet: to prepare for the future of healthcare SEO; your strategy will have to be comprehensive. In our view, you'd be wise to pay special mind to:
Authoritative, high-value content
Fast, user-friendly web pages
Semantic and conversational search best practices
Entity-focused keyword strategies
We wrote about these topics at length in a recent blog post, How Consumer Behavior is Shaping SEO for Healthcare.
">
9. Marketing Tech Will Be Better Than Ever

Of course, technology underpins and enables nearly all of the trends listed here. Despite budget cuts related to COVID-19, organizations are still increasing spending on marketing technology. This trend is partially influenced by the influx of private equity investments into healthcare, which we've seen first hand.
What Healthcare Marketers Can Do
When presented, most healthcare marketing teams are at least open to trying new technologies. The question is, where and how should you direct that spend? There's no magic bullet: to prepare for the future of healthcare SEO, your strategy will have to be comprehensive. In our view, you'd be wise to pay special mind to:
Patient access: This umbrella term includes telehealth, patient portal, chatbots—any technology that enhances patient access to the care, information, and people they need.
Call tracking: Dynamic call tracking solutions can help marketers identify the source of a call back to a keyword, campaign, landing page, direct mail piece, email, etc. These solutions can give you immediate feedback inside of digital marketing campaigns to make real-time adjustments.
Marketing attribution: Marketing attribution is a hot topic in healthcare. New attribution tools, such as Ruler Analytics, Funnel, and Branch can track every channel that influenced a patient in their journey from awareness to consideration to action.
As you consider new marketing technologies in 2021 and beyond, be mindful of stack creep. According to research from Gartner, only 18% of companies have mastered their stack of marketing technologies. What good are the latest solutions if your teams can't use them to create value?
">
10. New Data Restrictions Make it More Difficult to Reach Patients
You're already quite familiar with the HIPAA Privacy Rule, which protects private health information (PHI). As a marketer, you may or may not have bumped up against General Data Protection Regulation (GDPR) compliance. Moving forward, all healthcare marketers would be wise to stay on top of these regulations to avoid any issues.
Beyond these staple data restrictions, there's something to be said about privacy and changes to digital targeting. Browser cookies are a thing of the past. Apple made major changes to user privacy and data use with the release of iOS 14. That means your ability to reach patients has changed.
How to Ensure Customer Privacy is Protected
In many ways, the massive changes to user privacy rules and algorithms are still being felt across the healthcare industry. Regardless, data collaboration needs to be approached carefully, and cybersecurity risks should be part of any discussion involving technology integration.
Conduct a full audit to reveal risks
Invest in cybersecurity and data platforms
Build a robust data privacy onboarding program
">
Closing Thoughts: It's Time to Hand Patients the Keys
In 2019, the AHA called on-demand healthcare "as easy as ordering pizza." Today, dozens of new companies are disrupting the traditional care models. While we'd certainly argue that this entire shift is driven by patient demand, it goes deeper than that. Patients aren't just holding the keys; they're in the driver's seat and mashing the accelerator to the floor.
At least they'd like to be.
Instead of stopping them, it's time for healthcare marketers to meet healthcare consumers on their terms. The consumerization of healthcare appears throughout all of the 2022 healthcare marketing trends we've explored above. The question is, who will be the healthcare marketers savvy enough to recognize and embrace this change?