How a leading plastic surgeon
improved organic conversions by 55.9%

62%
increase
in site visits (YoY)

211%
increase
in referral visits (MoM)

40%
increase
in clicks from Google
My Business (MoM)
68%
increase
in Google My Business
directions requests (MoM)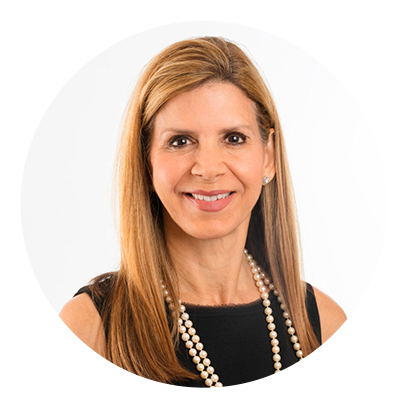 Company Overview
The Dr. Cristina Keusch Boca Raton Plastic Surgery Center is built on a longstanding commitment to the highest standards of patient service, plastic surgery, and overall care. Dr. Keusch has worked hard to build a reputation for a warm, caring, and intimate atmosphere and state-of-the art facilities—one reflected by stellar patient reviews and outstanding results.
Problem
Always a competitive market, plastic surgery in Boca Raton has become even more so with the deferral of elective surgeries during the 2020 global pandemic. To remain competitive—to consistently generate organic digital leads—the Dr. Cristina Keusch Boca Raton Plastic Surgery Center needed to perform a thorough audit and optimization of its website and Google My Business listing. With a lot of high-value content designed to drive leads for high-value plastic surgery services, Dr. Cristina Keusch needed a digital agency capable of aligning all site content with SEO best practices to maximize traffic and conversions.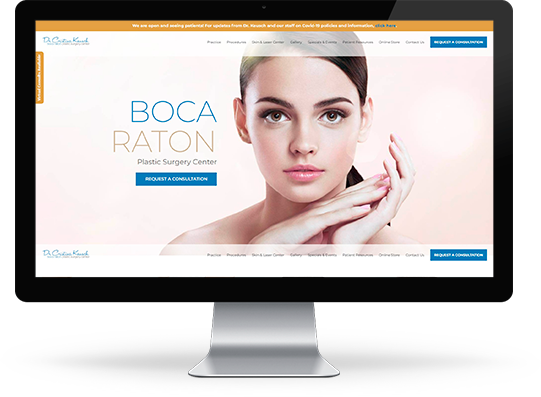 Solutions
On-page and technical SEO updates
After completing a thorough, deep-dive SEO audit of all site content and digital channels,
the Cardinal Digital Marketing made the following changes:

Identified and manually removed non-www URLs to eliminate crawl waste and reduce excessive redirects.

Improved page load speeds by serving optimizing images, limiting redirects, and deferring JavaScript parsing.

Cleaned up XML sitemap by removing thousands of pages not meant to be indexed by search engines. Optimized canonical tags for indexable pages and resolved a missing subfolder.

Wrote custom page titles for all core landing pages and new blog topics to improve individual page rankings and CTR.

Built an internal content linking scheme to help users and search engines discover relevant content.

Wrote custom meta descriptions for all relevant pages (84% of pages were missing meta descriptions) and added alt text to all images.

Performed mobile optimization to address mobile usability errors and ensure all site pages were mobile-friendly for search engines and users.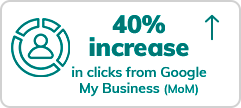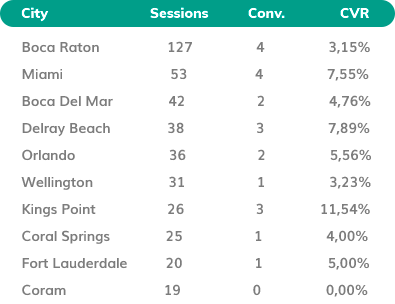 Location Pages and Google My Business Optimization
Because so much of its business comes from the local market, Dr. Cristina Keusch Boca Raton Plastic Surgery Center needed a local search strategy. The Cardinal team put together a comprehensive local search strategy, one built on optimized location pages with unique content, local publications and websites to reach out to for backlinks, and optimizations for the surgery center's Google My Business listing.
Outcomes
To call the Dr. Cristina Keusch Boca Raton Plastic Surgery Center's engagement with Cardinal a complete overhaul is an understatement. While the surgery center's site had plenty of rich content, there was tremendous opportunity for SEO optimizations that would improve organic rankings significantly.
Over the course of twelve months, and as a result of Cardinal's search optimization plan, the Dr. Cristina Keusch Boca Raton Plastic Surgery Center has seen tremendous results. Year over year, their site has enjoyed a 62% increase in website visits. What's more, this traffic is converting into leads (form fills, requests for information, and appointments), to the tune of a
55.9% increase in conversions YoY. More recently, the surgery center's site has seen a 40% increase in clicks from Google, as well as a 211% increase in organic referral visits—both month over month.
Locally, Dr. Keusch is now tapping into the local plastic surgery market, in some cases displacing competitors on search engine results pages (SERPs). The surgery center's Google My Business listing, for example, has seen a 9.5% increase in site visits, as well as a 68% increase in directions requests. People in the area who are looking for plastic surgery are coming across the Dr. Cristina Keusch Boca Raton Plastic Surgery Center when they start exploring their options on Google.

62%
increase
in site visits (YoY)

211%
increase
in referral visits (MoM)

40%
increase
in clicks from Google
My Business (MoM)
68%
increase
in Google My Business
directions requests (MoM)
Ready to Rise Up on the Internet?
Fill out the form to get started!