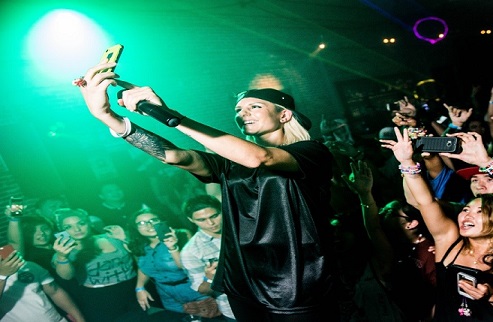 This is where millennials are today. With the popularity of social media outlets like Instagram, Twitter, Facebook and YouTube, individuals between the ages of 15-30 are more likely to attach themselves to a brand that is as trendy as they are. Marketing to millennials is unlike any other  generation for many reasons.
On average, 93 percent of the population born between 1980 and 2000 utilizes the internet. When someone is seeking to learn more about a brand or product or in the beginning phases of the buyers' journey, millennials use the internet to search for companies they know and those they want to know about.
While getting millennials to look at your brand may be easy, keeping them engaged is a much harder task.
Is Your Brand TMZ Worthy?
People want to know the scoop behind your brand. Many will go through the depths of the internet just to ensure that they know your brand, understand your brand and then, formulate if your product is worth discussing or recommending to those who are in their circle.
Start grabbing your audience's attention with the following tips: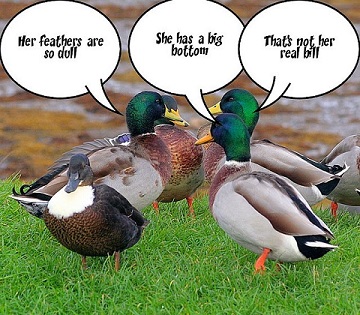 Build buzz around important information- Getting millennials to talk about your brand is the best way to get others talking about your brand.
Don't try to sell your product- People in general hate to be told what to do with their money. When you become too sales-y, you may run the risk of losing brand loyalty so make sure you do not discourage them.
Get creative- Appeal to millennials' creative senses by incorporating various types of techniques, such as infographics, videos and photos about your brand.
Ask for feedback- When millennials feel like they are a part of something, they are more likely to become an advocate of your brand or cause. Sometimes brutally honest, millennials can be very vocal and opinionated, so make sure you are ready for the suggestions to the questions you put out there.
Get them to react- Strong content will inspire, engage and persuade your audience. Give them a reason to want to be a part of your brand and its story.
Make it Last Forever
Currently, 45 percent of the millennial audience feels that today's content marketing is irrelevant and is not compelling enough to share with their peers.
While a brand may create great content, the manner in which you display your content is key. Information that appeals to this targeted demographic includes:
• Personalized material that is catered to issues that are currently trending within their culture
• Content that is not judgmental
• Material that is summed up in a decent amount of verbiage
• Information that is helpful and can easily be shared
• Content that has humor
Millennials can smell B.S. a mile away, so it is best to be true to your brand and your content. Being transparent allows them to respect you while taking an interest in your brand.
In other words, be better than reality television! Give millennials something real to connect with and they will fight for your brand regardless of what others may say.
What Makes Your Brand Relevant?
It is estimated that millennials will control more than 1.4 trillion dollars by 2020.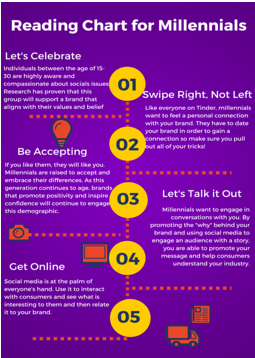 With so much financial power, it is no wonder why companies are tailoring their ads and content to the likes of those who are much younger.
When creating a content campaign, stay away from:
Making your demographic too broad- There are many sub-categories within the millennial age range. According to a NewsCred Survey, millennials respond in a positive way to material that is tailored to their age bracket, where they are in their life and to their cultural interests.
Content that is stupid and not appealing- Millennials are too busy to read a novel. Give them content that is sweet and straight to the point. If your information is thought-provoking and intelligent, they will not only read it, they will also share it with their friends.

Super emotional content- Life can be stressful. With so much drama going on in the world, the last thing a millennial wants to read is a sad love song. The more humor your content has, the more millennials will pay attention .
Linking to an outdated social media platform- If you are still using Myspace, you may be out of the loop. Instead, utilize social platforms, such as Facebook, Instagram and Twitter to target consumers.
With an average attention span of 7-10 seconds, make sure to grab your audience, engage them and then set them free. If you do your job right, millennials will not only take a liking to your brand, they will also promote it for you.
In conclusion, appealing to millennials is the key to your success. By making your brand their best friend, you can not only dominate your market, but you may actually learn something yourself.
Are you looking for new friends? If so, the team at Cardinal Web Solutions can help you befriend the likes of the growing population of millennials. Comprised of many millennials, we know what can grab your audience's attention. Let us tell your story today!