We are already into Q4 of 2017 and soon, the year will be over.
A lot has happened lately.
If you ever wanted to know what digital marketing will look like in 2018, you're not alone. Top companies start making next year's digital marketing plan in the current year.
As customers' behaviors and demands continue to change, you want to know what strategies and tactics will work best in 2018.
For example, a forward-thinking marketing agency will definitely take a proactive shift to mobile advertising knowing that desktop advertising is expected to decrease at the rate of 6% in 2018 — as over 87% of internet users use mobile devices to access the web on a regular basis.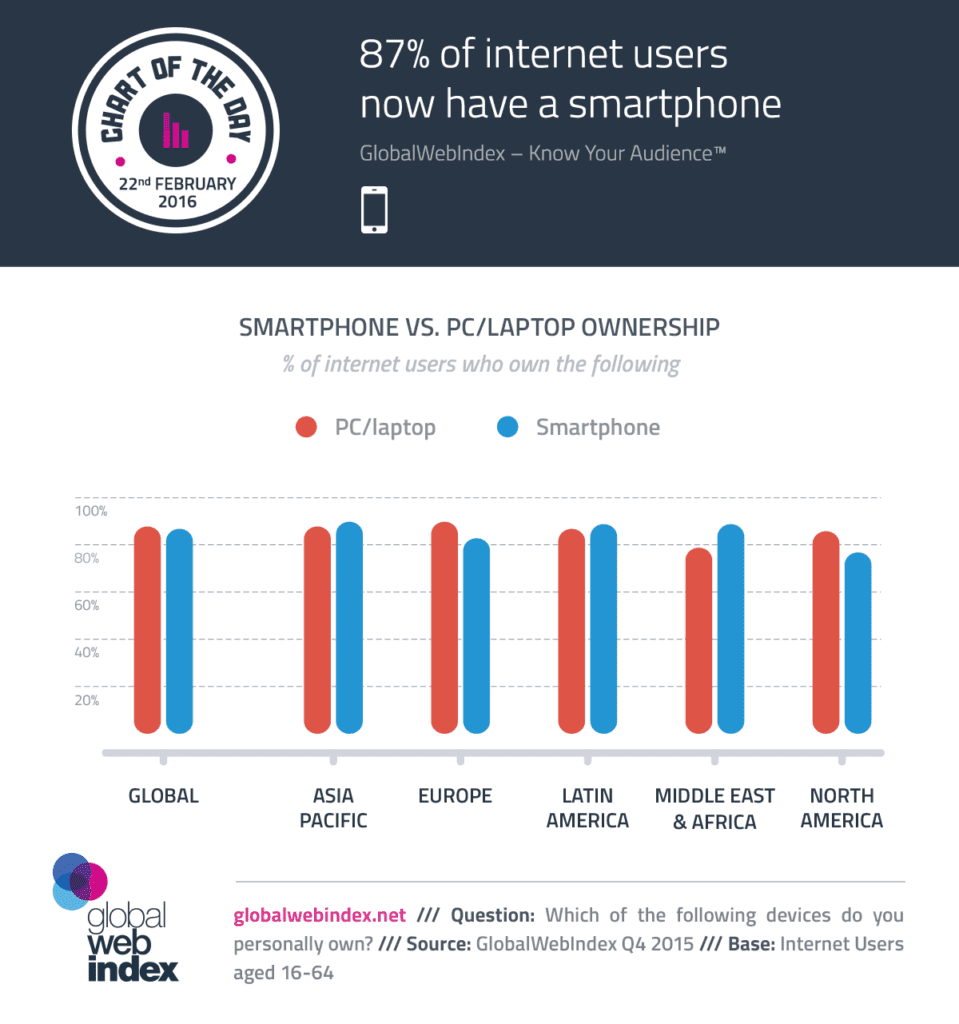 No doubt. Truth is, if you want to continue to thrive and gain competitive advantage in this ever-changing digital marketing space in the coming year, you definitely want to look into the future.
And yet another example, Google and Microsoft that used to be mobile-first companies are turning the wheel to Artificial Intelligence (AI). As a result, Google is implementing a lot of its machine learning infrastructure to enable marketers better understand their customers and to make better marketing decisions.
What are your plans to leverage AI for marketing?
Let's take a deep dive into what the future holds for the different marketing strategies.
The future of Digital Marketing in Paid Search
So, what is 2018 going to look like for Paid Search?
2018 promises something strikingly different.
Google will still reign supreme compared to other search engines.
Google has always been at the top of search marketing and they are still going to retain their position. According to an eMarketer report, Google owned 75.8% of the search market in 2016 and it's said to reach 80% in 2018.
Most interestingly, in 2018, Google will embrace machine learning even more as it works tirelessly to move from advertising based on keywords to advertising based on user intent.
Even though Google is doing a great job already in detecting informational search and commercial search, more is better.
In the recent Google Marketing Next event for 2017, Machine Learning was mentioned by virtually every speaker at the event.
And here is how it's helping now and will improve in 2018:
In-market Audiences: Google introduced the in-Marketing audiences based on machine learning that has been on the display network for quite a while.
With in-Marketing audiences, Google leverages your prospects search query data and activity analysis to determine prospects who are moving closer to the end of the buying cycle and shows them relevant search ads results to enable them take action quickly.
In 2018, you're going to see more of this.
What about mobile paid search?
Studies have shown that 7 out of 10 smartphone owners who make an in-store purchase, take a prior action on their phone before the purchase, it could be a call or checking up on the address, checking reviews, and so on.
They took action. More so, people who click on an advertiser's Google search ad before visiting the store are over 25% more likely to buy something while they are there.

So, with that been said and also considering the fact that the number of mobile users are dangerously increasing everyday, it goes without saying that 2018 is going to be a great year for mobile paid search advertising — while even more advertisers are planning to spend more on Google Adwords. According to a recent study by Hanapin, Advertisers say they plan to increase budgets in Google AdWords by 75%.
The future of Digital Marketing in Display advertising
Display advertising is of the finest form of advertising and its ad spend has been on the increase consistently.
Late March 2017, eMarketer put forward some staggering statistics about display advertising in the US (it's actually their first ever). Here are a few statistics from the research.
This year alone display ad spending is expected to reach $37.20 billion and in 2018, it's expected to reach $41.87 billion.
eMarketer also highlighted a detailed breakdown of spending in native digital display advertising and also mentioned some key factors that'll impact the deployment of native programmatic solutions among media buyers and sellers through 2018.
Besides, mobile display ad revenue takes the lead in display advertising as Facebook makes up 39.1% of spend which equals to $16.3 billion, and up from $12.4 billion in 2016.
Next year, the company will generate about $20.2 billion from display advertising, primarily from mobile. And by 2019, Facebook's display advertising revenues will hit $23.89 billion of spend, equal to 43.7% of spend.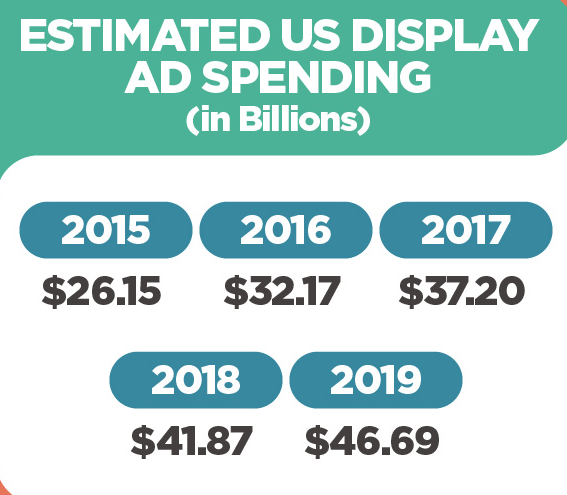 As Google dominates search, Facebook takes over display and "Google's dominance in search, especially mobile search, is largely coming from the growing tendency of consumers to turn to their smartphones to look up everything from the details of a product to directions," Monica Peart, Forecasting Analyst, eMarketer, said in a statement."
More so, Facebook's increase in display ad revenue can also be attributed to the fact that people spend a lot of time on Facebook which continues to attract advertisers interest in great numbers.
"Facebook users are increasingly captivated by videos on the platform — not just on Facebook but on Instagram as well. Video, both live and recorded, is a key driver of growing user engagement and advertiser enthusiasm," added Peart.
No wonder video display ads are expected to be the second leading highest ad spend platform in 2018 and in 2019.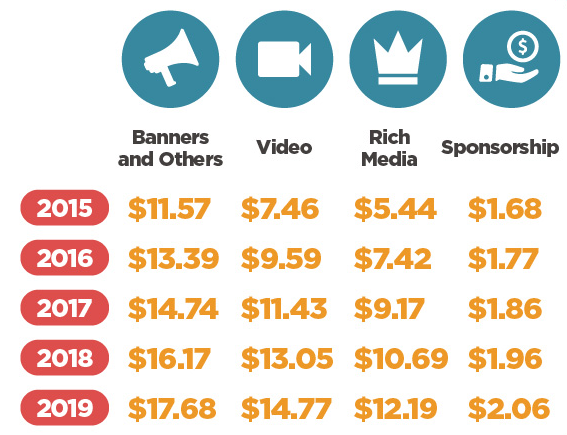 While Facebook soars with $23.89 ad spend revenue, Google ad spend revenue is predicted to rise by $5.24 billion, however, its share of the display ads revenue will drop by 12.5% according to eMarketer.
So, in general, programmatic display ads now accounts for over 80% of US display spending and by 2019 it'll reach 85%.
And this is mostly from mobile devices. While Google and Microsoft are becoming AI-first companies, AI needs to work on mobile devices. And mobile marketing is still taking the lead as people spend crazy amount of time with their mobile phones.
So it makes sense that you map out a well thought-out marketing strategy that targets mobile users as you plan to use display ads in the coming year. Even if you run a brick and mortar business your website must be mobile-friendly.
Here are a few mobile marketing techniques you can act on now in preparation for 2018:
1. Create a Messenger Chat Bot to capture and nurture leads from social media: Since your customers are mostly on social media — most likely on Facebook and 90% of Facebook active users access Facebook through their mobile devices, it makes sense that you engage with them there.
2. If you plan to run display ads in 2018, you should consider leveraging the Facebook Custom Audience option: the Facebook's Custom Audience feature will allow you to use your existing customer's data to retarget similar Facebook users.
And that will allow you to show relevant display ads to your target prospects on Facebook.
3. Create your business app: Having your own mobile app has a lot of benefits. Most importantly it can be a source for great insights to help you learn more about your audience based on their activity on your app.
These insights can help you plan your display ads. Especially when you opt to use the Facebook custom audience ad targeting option.
Well, don't put your eggs all in one basket. Also set out strategic plans to show your ads in other devices. As an average US household owns 5.7 Internet-connected devices, and consumers aged 18 – 64 use three or more devices every day.
More so, there are series of ways you can optimize your Google display ads to get great results such as:
i). Optimizing Ad Group and Keyword performance: Since all keywords are treated as broad match when using display ads, make sure you delete duplicate keywords. As they would be read as the same keywords.
ii). Ad Performance: In display advertising with Google adwords unlike search. You get more ad types like images. Often times, image ads perform better and they definitely have an impact on brand awareness and also encourage conversions.
iii). Placement Performance: It's amazing and at the same time crazy to know where your display ads shows up.
It's important that you watch your automatic ad placements regularly and exclude poor performing websites and web pages that are irrelevant to your business.

Source: SEJ
iv). Hour of Day and Day of Week Performance: In your AdWords campaign, you should watch the hour of day and day of the week with low performance and try to exclude them. Hour of the day can be found in the Dimensions section in AdWords.

Having this in place, you get yourself prepared to rock Display advertising in the coming year. 2018 looks promising for Display advertisers. What do you think?
Display ads is so much of a big deal especially with Programmatic display advertising — "Programmatic ads are placed using artificial intelligence (AI) and real-time bidding (RTB) for online display, social media advertising, mobile and video campaigns, and is expanding to traditional TV advertising marketplaces." — Marketing Land
Programmatic advertising is the new kid in the block in Display advertising. As a form of marketing automation, it streamlines the ad buying process with data-driven, automated technology.
KEO Marketing saw a 508% more conversions using programmatic advertising than pay per click (PPC) advertising alone.
In a recent report by Dun & Bradstreet, it's been predicted that almost 70% of B2B marketers plan to increase spending on programmatic advertising in 2017."
And that will continue to increase in the coming year. As programmatic display advertising continues to be an effective display advertising strategy.
The future of Digital Marketing in Social media
In 2017, there's been a lot of hype around social media marketing.
How is 2018 going to look like?
The coming year promises to surpass the hype of social media marketing in 2017.
Why? A lot of new technologies, innovations, powerful social media features and concepts are being rolled out.
However, here are some social media marketing strategies that will change the face of social media marketing in 2018:
i). Influencer marketing: Influencer marketing has seen a great light in 2017. The hype has been so much.
It has become a lot easier and cheaper for companies and brands to easily find their way to use internet celebrities (influencers) — people with high social media following to market their services and products.
And it's not going to stop soon.
It's going to continue in the coming years and it sure will get better.
The truth is that people are losing faith in the endorsement by famous people in the real world. People trust regular people who interact and engage with them on social media. And they are more likely to buy products that they endorse.
In a recent study by Collective Bias, only 3% of US consumers said they prefer to buy products endorsed by famous celebrities. However, 30% admitted that they will happily buy products endorsed by non-celebrities.
Another study also shows that influencer marketing is the fastest customer acquisition strategy. In a space where it cost 7x more to acquire new customers than it's to retain them, influencer marketing is going to see more light in 2018.
So more than ever, influencers are going to be integrated in the customer's journey.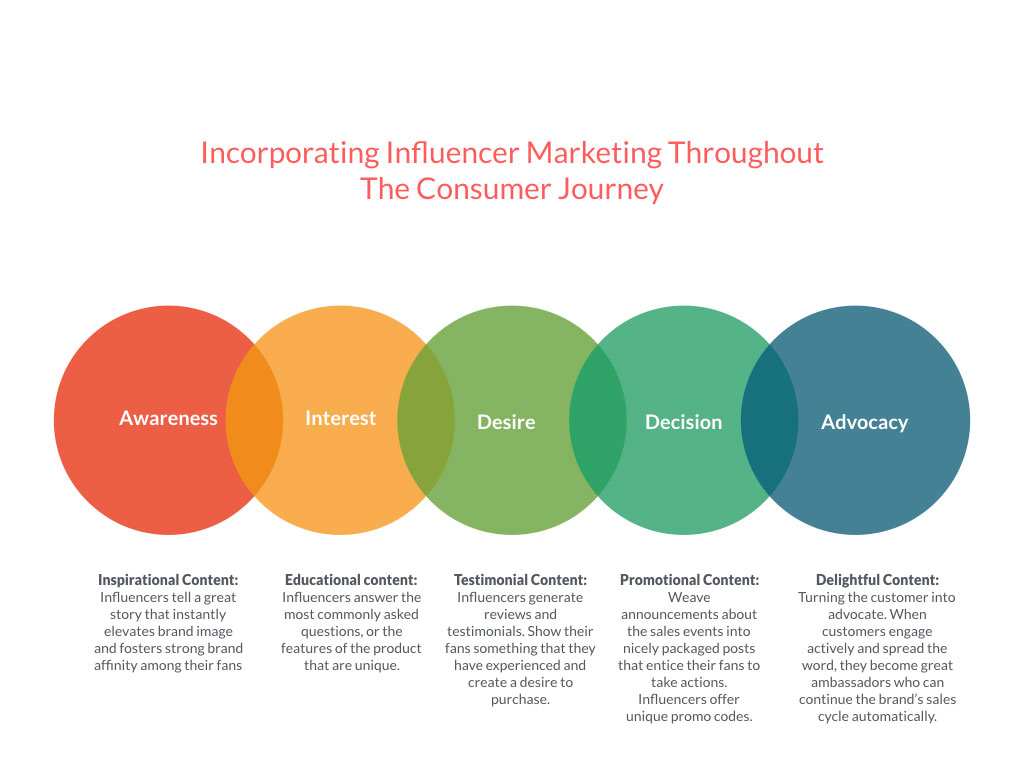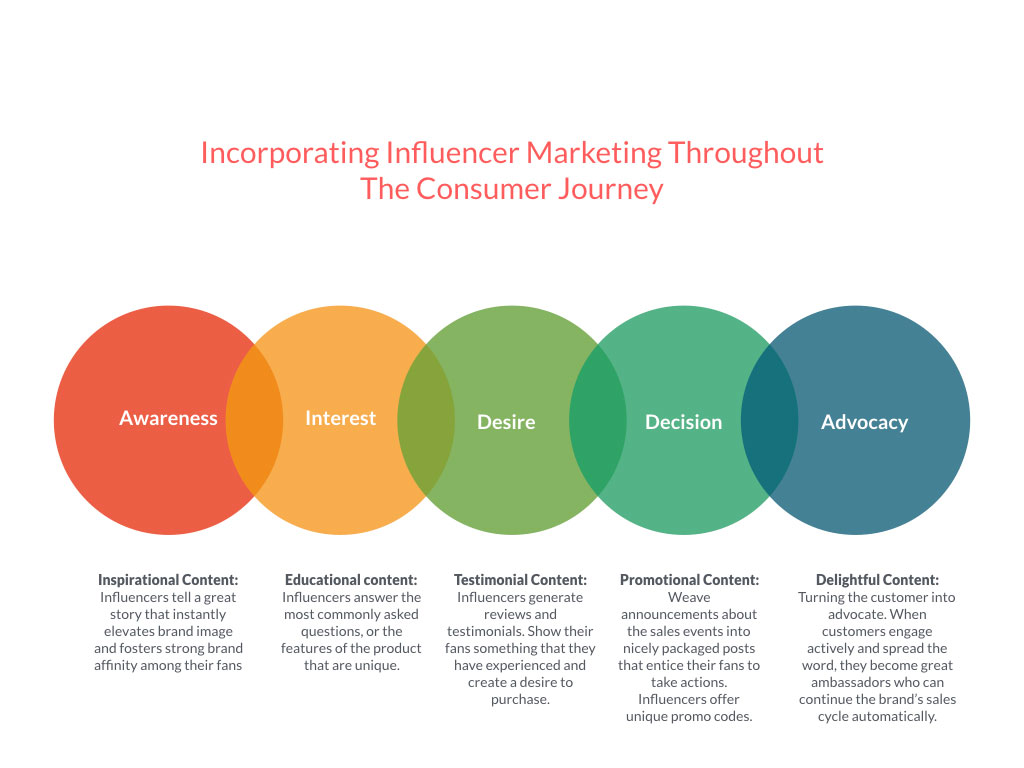 More brands will build more relationships with influencers at different levels — mega-Influencers, macro-Influencers, and even micro-Influencers.
Besides, over 90 percent of marketers who employ an influencer marketing strategy believe it's successful
ii). Expect great investment in platforms loved by Gen Zers like Snapchat and Instagram: A recent research by Goldman Sachs concluded that Generation Z is more valuable to most organisations than millennials.
The Oldest Gen Zers are about 22 years old. And of course, they're beginning to enter the labour market and will have increased buying power for sometime.
More brands will begin to take this into consideration. And will shift their social media strategies to fit in. So, platforms that are loved by Gen Z will likely receive more attention in 2018.
iii). Increasing popularity of Instagram Stories: The number of people using Instagram stories is constantly on the rise. More than 200 million people are using instagram stories each month.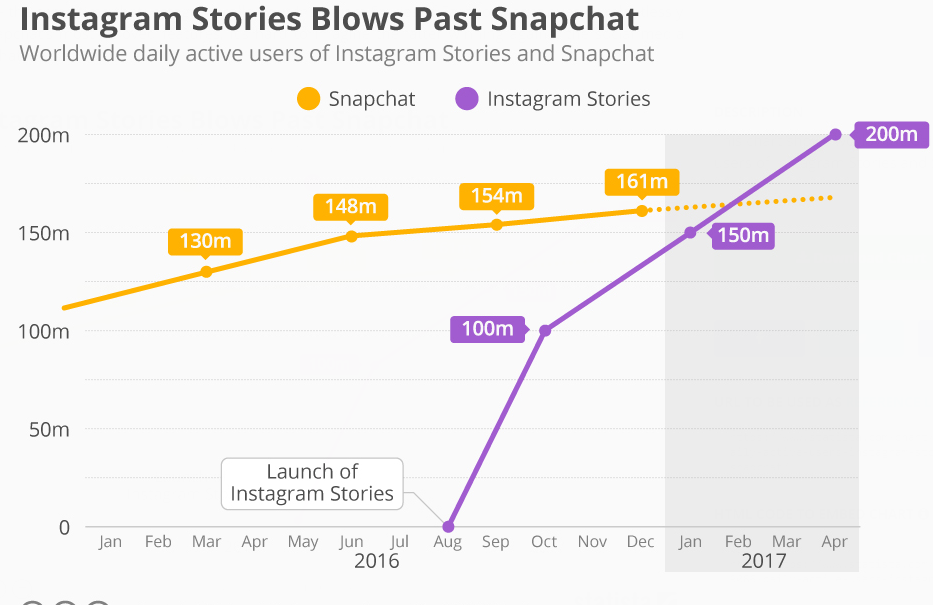 That's about 50 million of those using Snapchat. Surprisingly, Instagram Stories is just a year old. A this rate, almost half of Instagram users will be using Instagram Stories by the End of 2018.
If you're looking to connect with Instagram users, you should consider mastering Instagram stories.
iv). Video will continue to grow: Facebook experience has become more interesting since the addition of Facebook livestreaming and video sharing. It's no news that video content are usually popular and encourages huge engagement.
Currently launched their own video sharing feature — it gained a wider acceptance by Linkedin users.
As the innovation in video algorithms keep improving, video will keep growing more valuable for generating engagement and growing your audience.
v). Social Media for Publishing: Social media platforms are increasingly becoming more robust — all, in a bid to add value to their users to hook them up with their system. They are launching the content publishing platform and encouraging users to create content on their platform.
However, there is benefit for everyone as it can be a great platform to grow your audience amass clients and drive traffic to your website.
It's expected that in the coming year, Facebook and other platforms will launch publishing platforms also.
The future of Digital Marketing in SEO
Recently people don't do SEO. SEO is what you get when you get every other thing right — Create high-quality content, get people to link to your article, they love your article, the link back to you. They will also share your content.
And SEO will most likely continue to be harder to do as Google releases new updates on their algorithms.
So, what is our Atlanta SEO Company expecting in the future from Google and other search engines?
In 2018, we'll more likely see Google running searches with machine learning. Emphasis will not be on keywords. Google will be more obsessed with user intent and user experience (UX).
The focus will be on user intent and as the machine learns patterns and understands content, search results will be more accurate and of course, the activities of black hat SEOs will be managed.
That also means that Google's recent update — RankBrain will gain more emphasis. Why?, Because it's the algorithm that powers the Google's machine learning technology for search.
So how do you prepare yourself for the age of machines? The age when this machines will get perfect and understand content, user behaviours and patterns are still a bit far.
However, what you can do now is to continue creating high-quality and engaging content. And stay away from black-hat SEO.
So when that time comes, you'll still be in business no matter what. Again, if there is anything you want to do for your business, it should be to invest in content marketing. Create more relevant content for your target audience.
A recent study, shows that 72% of marketers confessed that relevant content creation is the most effective tactic when creating an SEO strategy, which beat other popular tactics like keyword research, frequent blogging, and mobile search optimization.
User experience will take the lead: Truth is, if your content is not engaging your users, you'll be losing out a great deal on traffic and worst of all, you'll be losing on conversion.
That means if you your landing pages has a high bounce rate, you should improve it on your content — make it enjoyable and engaging. If your web page's speed is slow then fix it — use the Google's Page Speed tool to analyze your site, find out errors and improve on them.
Another critical yet neglected ranking signal that Google cares about and would be taken seriously is integrating SSL certificate into your website.
As Google plans on strengthening the boost since they want to encourage website owners to switch to HTTPS from HTTP so as to keep everyone safe, it's important that you play along.
2018 could just be the year for that increase in boost.
Conclusion
The coming year looks promising. However, there is also a lot of work to do — no one said, it's going to be easy. Do the work. Start by creating strategies that will help you succeed in 2018.
As always, I'd love to hear from you. What do you think is the future of digital marketing that I didn't cover extensively in this article? Share thoughts in the comment box.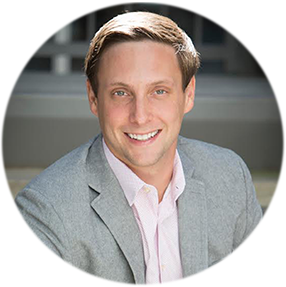 Alex Membrillo
Founder and CEO
Alex Membrillo is the CEO of Cardinal, a digital marketing agency focused on growing multi location companies. His work as CEO of Cardinal has recently earned him the honor of being selected as a member of the 2018 Top 40 Under 40 list by Georgia State University as well as 2015 and 2016 Top 20 Entrepreneur of metro Atlanta by TiE Atlanta, Atlanta Business Chronicle's 2016 Small Business Person of the Year,and the Digital Marketer of the Year by Technology Association of Georgia (TAG).