Things evolve so quickly at Facebook that the question advertisers face in 2021 is what can't we do? Innovation will surely abound, including new ways to employ video, artificial intelligence (AI), and augmented reality. It really promises to be a marketer's smorgasbord, one that's more crowded and competitive than ever.
And yet, Facebook ads don't exist in a vacuum. As a place where people exchange messages, share, and socialize—as a seemingly endless source of endless amounts of content—the Facebook platform is shaped, in part, by the world events happening around it. Add to this mix some of the widespread criticisms of Facebook around data privacy and censorship policies and, all of a sudden, a lot more to think about in 2021. Advertisers have no choice but to at least stay in tune with what is happening within the local, national, and global levels.
Still, despite all the changes that will shape Facebook advertising in 2021, a few things will remain true: the potential reach that advertisers have on this platform is massive. In 2017, the company eclipsed 1.9 billion monthly users. By some estimates, that number has swelled to nearly 3 billion in 2020. To help you tap into this tremendous potential, here's our list of Facebook advertising trends to be prepared for in 2021.
1. COVID-19 Will Leave a Lasting Impact
Say what you will about COVID-19 (there's probably plenty of debate happening on your Facebook timeline), but the economic impact of this pandemic is real. Right now, the only consensus seems to be that economic uncertainty will remain high as we move into 2021.
Interestingly enough, Facebook usage is way up, which makes sense when you consider how much more time people are spending inside as a result of COVID-19. According to Facebook, "in the US and UK, Gen Z, Gen X and baby boomers all say they're spending more time checking social media due to concerns around COVID-19." It's a way to get information, stay connected, quell boredom, and spend money, all at a time when most people are stuck at home.
Takeaways for Advertisers:
The point is, market uncertainty is giving most businesses a bit of pause when it comes to their investments in social media advertising. COVID-19 remains a real and yet unresolved pandemic affecting nearly every country on earth, if not directly, then through things like disrupted air travel or the suspension of athletic competition.
Unlike the past few years, 2021 feels very much up in the air due to COVID-19. As a result, businesses really do need to examine and adjust their Facebook advertising strategies on a case by case basis. For example:
Now might be the best time to take a step back and evaluate your overall strategy. You might have a more rapt audience than ever before, but how has your target demographic been affected by COVID-19? And what makes the most sense for your business given the effects of COVID-19? These questions are likely to remain in 2021.
COVID-19 has directly impacted how you can advertise on Facebook. Whom you market to, how, and what products may or may not fall under Facebook's new Information on Advertising Policies about COVID-19. Stay up to date on these policies so you don't put all your eggs in a non-compliant basket.
How people see your ads will change, too. Facebook recently published Coronavirus (COVID-19) Impact on Store Traffic Ads, for example, stating, "People who see your store traffic ad will also see a short message that advises them to check local government guidance on coronavirus before they visit." Good to keep in mind as you build out your ad strategy.
There is relief available for small businesses. Aside from federal government relief programs, you can also apply for the Facebook Small Business Grants Program if need be.
2. eCommerce Will Boom or Bust (Depending on the Market)
Despite the widespread uncertainty caused by COVID-19, digital consumerism hasn't stopped. eCommerce is up 18%. With most people staying indoors, some under forced lockdown orders, online shopping has become an easy way to get necessities without having to risk a trip to the store.
Not surprisingly, retail is down 10%.
The booms and busts are happening along lines heavily drawn by the pandemic, especially when it comes to eCommerce. Some businesses are experiencing unprecedented growth, while others are facing obsolescence. It's a tough time, for example, to be in the business of tuxedo rentals and formalwear. If you're in the business of home cooking supplies or home office equipment, however, now might be the time to dial up your Facebook ads, because things are probably looking up.
Takeaways for Advertisers:
Consumer demand is following the "new normals" in consumer behavior, and Facebook advertisers need to act accordingly. It's clear that, at least for the time being, people are both on Facebook more and shopping more through the platform. Win-win, right? To capture these sales, eCommerce brands should:
Increase advertising for products in high demand thanks to COVID-19. Looking at your portfolio as a whole, it might be time to crank up ads for home improvement, food and cooking, and beauty and self-care products, while dialing down advertising for luggage, commuter products, and travel goods.
Look for opportunities to capitalize on lower ad costs as more companies hit pause on their advertising budgets. You can monitor these analytics through Facebook Ad Manager.
Focus on mobile. As of Q3 2019, mobile accounts for 94% of Facebook ad revenue, and COVID-19 has only increased the amount of time people are spending on their phones. Make sure that your ads are optimized for mobile, and check out some of the mobile-only advertising techniques now available.
Look for opportunities to be helpful. eCommerce, after all, isn't just about sales and revenue. Could your products solve a problem for people stuck at home? Might they enrich the work from home experience, or make life easier for parents and educators? Use this information to inform creative, messaging, and broader marketing strategies.
3. Facebook Ad Costs Will Be Unpredictable
From the beginning of 2020, global cost-per-click (CPC) for Facebook ads is down, as are Facebook advertising costs across the board. Between the tremendous impacts of COVID-19 and the widespread protests following the killing of George Floyd, consumer behavior has shifted and advertisers are weary. Some have boycotted Facebook advertising outright (more on that later).
Will it stay this way forever? Not likely. Assuming the Facebook advertising platform still exists in 2021 and beyond, what's more likely to happen is that companies will adjust and adapt their Facebook advertising strategies, eventually reigniting competition among advertisers and, subsequently, cost.
According to research from Facebook, "some 89% of advertisers say they have taken action with their budgets in response to COVID-19; with 45% saying they have adjusted media type usage or shifted budget among media types." Eventually, the advertising market will correct itself. Because the truth is, more people than ever before are using the platform. One has to believe it's only a matter of time before advertisers get this sizable audience engaging with ads and buying through Facebook again.
Takeaways for Advertisers:
Jack be nimble, Jack be quick. Advertisers need to examine their ad spend, test their campaigns ad nauseam, and uncover actionable data about their particular markets, all of which can be done through Facebook Ads Manager. In its 4 Strategies to Adapt Your Ad Measurement During Challenging Times, Facebook has laid out a high-level game plan worth following, including:
A focus on the fundamentals
Testing that's adjusted for the times
Multi-cell A/B testing
Industry-specific impact evaluations
4. Facebook Ad Formats Will Continue to Evolve
Market volatility aside, the options available to Facebook advertisers have never been so deep. The technology and resources are stunning, and it can all be quite overwhelming. Video, of course, is all the rage, and augmented reality is taking firm with the evolution of Spark AR Studio.
You can do a whole lot on your mobile phone, too. Facebook Mobile Studio includes a rich feature set for creating killer mobile ads, including image enhancements, short video ads, and animated stories. Very user friendly and very effective, even for beginners.
Takeaways for Advertisers:
The list of new features, formats, and resources seems to grow every day. To help identify what's best for your Facebook advertising strategy, start here:
Start with your business goals.
Do you want to build brand awareness? Retarget? Generate leads? Define your Facebook advertising goals and then drill down to appropriate ad tools.
Know your audience.
Many advertisers are leveraging Facebook IQ to understand the best ways to connect with their target audiences. This is a great place to get hard data on different demographics.
Know the different formats available to you.
Not every Facebook Ad Format makes sense for every business or advertising campaign. But there are eight high-level ad categories on Facebook, each with its possibilities:
Photo
Video
Stories
Messenger
Carousel
Slideshow
Collection
Playables
5. Speaking of Ad Formats, Video Will Continue Its Rise
Video absolutely, unequivocally, cannot be ignored by serious marketers that intend to advertise on Facebook. Here's why: according to statistics gathered by HubSpot, there are 8 billion video views on Facebook—daily. 84% of marketers use Facebook to promote their videos, too. 35% of marketers use Facebook Live to advertise. And way back in 2019 (seems so long ago, doesn't it?), Facebook COO Sheryl Sandberg said that three million advertisers had purchased ads for Facebook Stories.
During "these turbulent times," a lot of people are home, on their phones, and seeking entertainment, joy, humor, or distraction. This, along with the incredible rise of YouTube and TikTok among Gen Z and digital natives, has created a perfect storm for video to become the medium of choice for both consumers and advertisers.
One of the interesting things about Facebook video ads is that they often don't appear to be ads, at least at first. And some are done so well that viewers don't particularly care that they're being sold to. This is in part due to how Facebook embeds those ads in the flow of a normal user experience—"in-stream," in feeds, and in stories.
Takeaways for Advertisers:
Video marketing on Facebook is rather flexible, with options for most budgets and objectives. The possibilities are also pretty expansive, with options for Messenger, Playables, Carousels, and Stories (among others). With new options for interactivity, such as augmented reality and Instant Experiences, there are new ways to keep your audience engaged (and converting).
As you build out your strategy for Facebook video, here are a few things to consider:
Start with your audience. We'll sound like a broken record here, but the audience should be your starting point, not creative or technology. Your audience will tell you which ads will do best, on which devices, and when.
Remember that a lot of people watch Facebook videos with the sound off. Seems strange, but it's true. Optimize your videos for both sound-on and sound-off users for better engagement and accessibility.
If you're going to advertise with video, do it right. Look for creatives that specialize in marketing videos on Facebook (they're out there!). The quality of your video ads matters. How do your video ads stack up to the dozen or so that a consumer might view in a single day?
Dig into the data. Facebook Ad Manager provides a rich data set with all kinds of analytics related to your video marketing efforts. Especially given recent market uncertainty, be prepared to make regular adjustments to optimize your ad spend.
6. Boycotts Could Become a Very Serious Problem for Facebook
Facebook, as it turns out, has some soul searching to do. Even before the George Floyd demonstrations, Facebook and its CEO Mark Zuckerberg were embroiled in controversy surrounding data privacy (among other things). Throughout 2020, a growing number of people and brands have expressed their distrust and displeasure with the social media giant by boycotting the platform altogether.
Major brands, such as North Face, FEI, Starbucks, Unilever, Verizon, and most recently Disney, have massively cut back on Facebook ad spend in response to the ways Facebook is handling political advertisements, fact-checking, and hate speech. In June 2020, civil rights and activist groups banned together to launch "hit the pause on hate" campaign, #StopHateForProfit.
This is … a big deal. First of all, this kind of very public groundswell is making investors nervous about the future of Facebook. Seeing Disney join the boycott, one of the biggest advertisers on the Facebook platform, has given a lot of industry wonks and market experts pause. As of September 3, many advertisers still haven't resumed their Facebook and Instagram campaigns. The word is that many are waiting for 2021 to reevaluate their association with the platform.
Takeaways for Advertisers:
The growing Facebook ad boycott begs two important questions:
Will your brand join the list of companies slashing their Facebook advertising budget?
What changes will come as a result of this boycott?
What changes will you make as a result of this boycott?
In terms of joining the boycott, yours, like every other brand, has some soul searching to do. Is Facebook a company and platform that you want to advertise on? Does that reflect well on your brand? And can you afford the fallout and opportunity cost that comes with forgoing any advertising on the largest social networking platform on the planet?
Though it is hard to predict what changes Facebook will make, you can bet on some kind of response. So far, they have agreed to independent audits of how they categorize, report, and eliminate harmful content. By the end of 2020, the audit plan should be created and ready to implement. This will give advertisers more control over the content that their ads are displayed alongside. While many will view this as a good start, there is still a lot more that needs to be addressed to improve Facebook's reputation.
You'll still want to insulate your advertising strategy against this volatility by tuning into what your partners, employees, and customers are saying. And don't forget the upcoming elections: if 2016 was any indicator, Facebook will be a messy, volatile place come November 2020.
7. Companies Cannot Afford to Ignore Calls for Racial Justice
Protests for racial justice reform, social activism, and demonstrations are certainly nothing new. Following the slaying of George Floyd in 2020, however, there has been tremendous pressure on brands and organizations to take a stand and make real changes.
This feels different.
As statues to confederate figures fall (see: Richmond, Virginia), professional sports teams change their controversial names (see: the Washington professional football team), and corporations pledge money and resources toward a more inclusive society (see: Google), scrutiny is at an all-time high.
The scrutiny of brands extends into advertising, too. People are paying close attention to the timing, tone, and tenor of ads given all that has happened since June 2020. For Facebook advertisers, there are real bottom-line considerations: being a brand that misses the mark, comes across as solely "performative," or stands on the sidelines, could spell disaster. The risk of alienating customers, drawing public scorn, and losing sponsorships and patronage is very real.
Takeaways for Advertisers:
Each business, brand, product, service, and audience is different. For some, the immediate wake of George Floyd's death was a time for pause. Lego decided to suspend all advertising, for example—all digital marketing content, across the board. Other companies decided to use advertising space to show solidarity, or to support a cause. We already mentioned Disney.
Wherever your company stands, it's important to consider your advertising through the lens of what, by most accounts, appears to be a dramatic societal upheaval that has created historic and lasting change. A few things to consider moving forward:
Facebook advertisers must carefully plan future campaigns, if they decide to do them at all. Consider your brand, product, and service in the context of racial awareness, racial justice, and social movements with a strong digital presence. Where do you stand?
Scrutinize campaigns that speak to societal issues. Are you advertising something that helps take tangible steps toward diversity and inclusion (a new hiring program, perhaps)? Are you advertising that just to draw attention to your brand? There's a fine line between practical and performative, and today's consumers are sensitive to the difference.
Understand new Facebook advertising policies. See: Information on Ads About Social Issues, Elections or Politics and COVID-19 (With Ad Examples & FAQs) for more detail.
In 2021 and Beyond, People Will Rule The Day
Not platforms. Not technology. And certainly not the latest marketing gimmicks. If the tremendous upheaval, activism, and change that has swept the scene in 2020 is any indicator, people have the power to demand—and get—more out the platforms they use for social media, entertainment, networking, and consumption.
We're hanging our hats on the prediction that the needs and wants of people—your people, your audience, your target market—can and ought to be the starting point for digital marketers in 2021. This will be true for Facebook ads, Twitter, LinkedIn, and otherwise.
So, ask yourself:
What kind of experience do people want?
What do people expect of brands and the digital marketers that represent them on advertising platforms?
What needs, beyond the material, can your brand fulfill for people?
They're not easy questions to answer, but the answers matter now more than ever. To that end, we're also hanging our hats on what people have been telling us for a couple of years now: mobile will be the way of the walk for the majority of consumers.
Keep this in mind as you build out your Facebook advertising strategy for 2021: people will find you on their mobile phones, a trend that won't likely abate any time soon. Be aware. Be smart. And optimize your Facebook advertising for what people want, first and foremost.
This might be the most important and actionable trend of all.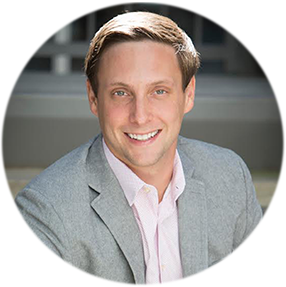 Alex Membrillo
Founder and CEO
Alex Membrillo is the CEO of Cardinal, a digital marketing agency focused on growing multi location companies. His work as CEO of Cardinal has recently earned him the honor of being selected as a member of the 2018 Top 40 Under 40 list by Georgia State University as well as 2015 and 2016 Top 20 Entrepreneur of metro Atlanta by TiE Atlanta, Atlanta Business Chronicle's 2016 Small Business Person of the Year,and the Digital Marketer of the Year by Technology Association of Georgia (TAG).