Raleigh's Top Social Media Marketing Agency
Creating Custom Social Media Marketing Plans
That Connect Customers to Your Business






The advent of social media networks like Facebook, Instagram, and LinkedIn have connected people like never before, and have also presented a great opportunity to reach new customers. Facebook has millions of active users while Twitter and Instagram are close behind (and LinkedIn is the go-to for B2B and professional networking).
Therefore, when growing your business and getting into digital marketing, social media advertising cannot be ignored. However, there is definitely a right way and a wrong way to go about it.
The world of social media may seem overwhelming when you weigh in Facebook, Twitter, Instagram, SnapChat, plus the whole breadth of video platforms. And then making all of your messaging consistent and search engine optimized…where do you start? Fortunately, Cardinal social media marketing experts know how to utilize these networks to drive awareness and convert qualified leads into customers.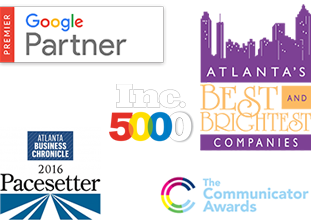 Talk to a Social Media Marketing Expert
Raleigh
Social Media Marketing

Services

No two businesses are the same, so no two social media marketing strategies should be the same. Cardinal creates asocial media marketing plan customized to fit your company's needs and target your ideal audience in Raleigh and beyond. Some other tactics that complement our winning social media marketing plans include:

Social Media Management Experts
Cardinal has a whole team of social media management experts with over a decade of digital marketing knowledge who specialize in streamlining Facebook ad budgets, creating engaging Instagram ads, and coming up with effective LinkedIn messaging that boosts your brand reputation and profits.

Customized Social Media Plans
Cardinal works with your business to put together a customized social media marketing plan that is creative, consistent, and builds brand recognition and trust.
We also take the time to meet with you right here in Raleigh, North Carolina and look over your current social media presence, determining what is working and what can be improved upon. Taking your account as seriously as we do our own, we'll maximize your social media ad spend thus giving you a better ROI.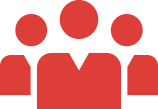 Full Service Agency Partner
As a family of social media marketing and SEO specialists, we're just waiting to come visit you in Raleigh and help you with all your social media marketing needs. There is so much competition and potential to grab new business that we would love to be a part of your growth and success.

Not only do Cardinal social media management experts set up your ad campaigns, we make sure that everything is seamless and working the way it should be to the very end. We look at every step of the buyer's journey from the very first time they see your Instagram picture or your LinkedIn post to purchasing your product- we track and analyze everything.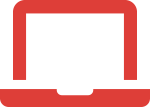 Every website should be unique and capture the customer's attention while being easy to navigate. Cardinal can create simple to complex websites using the latest Wordpress technology and sits down with you in your Raleigh, North Carolina, office to go you're your goals, take a look at your landing pages, and help optimize your website to capture more leads.

Content Writing
Whether you need someone to regularly create Facebook posts or create a blog on your website and share it to your social media networks, Cardinal's experienced writers can consistently provide fresh content, utilizing SEO and your top keywords while still providing quality, engaging copy.
What You Get When You
Partner with Cardinal
Cardinal taps into the expertise of individuals who make social media marketing their business and our team thrives on creating winning strategies for your Raleigh market. When you partner with Cardinal, you inherit:
A Partner
We don't just want to run your social media marketing campaigns, we want to hear your ideas and what you think it will take to reach your goals and grow your business faster.
Undivided Attention
We take the time to understand your business and what you're after. We'll come to you in Raleigh and work to develop a winning campaign customized to your needs.
Dedicated Social Media Specialist
We're never too busy to answer your questions. The specialist that's right for your business works side-by-side with you, giving you personal updates and answering any questions along the way.
Up-to-date Reporting
You receive reports on your social media campaign's performance whenever you choose, and always have 24/7 access to our topnotch team.



3,96M
in revenue

379,2%
return on investment

average cost
per order across
social channels
$2.49


173,880
digital leads in 9 months

blended cost per lead $3,94

ranked #1 in local map listings in 50% of searches
Raleigh, North Carolina, is one of the country's fastest growing communities. As part of the Research Triangle Park, technology, healthcare, textile, and retail industries have been drawn to this area. Durham and Wake complete the three cities that make up the Research Triangle.Cameron Park, Boylan Heights, and Moore Square add the historical flavor to the city.
To keep up with the growth of your city, you need a digital marketing company that can help you grow. Cardinal Digital Marketing wants to help you do just that. We'll develop a marketing plan that targets your ideal clientele and create a distinct flavor, turning your business into a growing business.
If you're ready to grow with a company that knows Raleigh and takes the time to know you, too, send us an email.