New York City's Top Web Design Agency
Cardinal helps create customized, unique websites
that drive conversions and turn prospects into customers






In order to grow, your business needs to put itself out there to allow prospects to find you and the internet has a lot to do with how successful your brand can be. However, it's a competitive digital world out there with many companies vying for the same customers.
The best way to set yourself apart is to have a clear digital strategy with creative messaging and advertising that drives qualified leads to your website. But once they arrive, you must keep them there so that they will continue to interact with your business and turn into an actual sale.
Cardinal cannot only help with driving traffic to your website, it can design a focused, responsive, profitable website that's customized to your needs and meets your goals. With more than 10 years of experience in the digital marketing space, Cardinal has the expertise necessary to delight and inspire prospects to interact with your brand.
The world of digital marketing may seem overwhelming with so many moving parts, and often people become so focused on ways to drive people to their website that they don't realize how important it is to have an optimized website once they get there.
Have you tested your website and made sure that prospects can view the information they need or make a purchase from their mobile device? Does your online advertisement link to the landing page that it's supposed to? How long does it take for your website's images and design elements to load? Is it easy to navigate?
Cardinal is a family of web design specialists who look at the big picture and realize what it takes to turn prospects into customers. Using the latest Wordpress technology, our digital marketing specialists create a uniquely branded website that meets your needs and then turns over the keys so that you are in the driver's seat and can work autonomously without calling us every time you need to make a change.
We may create websites that are fully integrated with your backend software systems to make them easy to manage, but we don't stop there. Because it's not just about delivering a website, it's about delivering results. We'll sit down with you right here in New York City, New York, look over your current website, analyze what's working, what's not, and what it takes to drive business.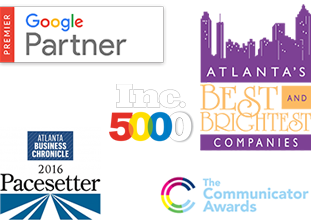 Talk to a Web Design Expert
New York City
Web Design

Services

No two businesses are the same, so no two web designs should be the same. Cardinal creates customized, responsive websites that search engine optimized and move you up the digital ranks. Then we help identify where we can capture customer information and ways where we can keep the conversation going with qualified leads. Your customized website created by Cardinal not only sets you apart from your competitors, you can manage it from right here in New York City without having to call us.

With Cardinal, you get more than just a pleasing-to-look-at website, you get a powerful marketing tool that drives results. We create a uniquely branded and fully functioning website that keeps people coming back for more and continually interacting with your business.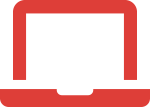 More than 60 percent of internet users are conducting searches from their mobile devices, so when they reach your website it should be compatible to fit their screen. We make sure that your website is easy to navigate and use no matter where or how they find you.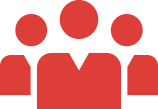 We can create a website for you that is seamlessly integrated on the backend with your email marketing software, point of sale system, anything you need to continue the conversation with your customers that leads to conversions. Using the latest Wordpress technology, we create the framework and web design that fits your unique business model and then we let you manage it…without having to call us. However, if you have any questions or need support, we're here for you.

Conversion Optimization
Every business is based on building customers. We customize our approach to your business needs, coming up with individualized solutions to track and convert customers.

Our Cardinal experts aren't just specialized in web design, they make sure that there is consistency with keywords and content from a Google Ad all the way to the landing page. Consistent messaging builds trust and respect with your prospects and customers and we make sure to see that through all the way to the landing page and retargeting efforts.

Content Writing
Once we build the website and make it all fit together, we continue to do what it takes to drive results. Cardinal's experienced writers can consistently provide fresh content for your blogs and website, utilizing SEO while still providing quality, engaging copy.
What You Get When You
Partner with Cardinal
Cardinal enjoys the expertise of individuals who make web design their business. The Cardinal team thrives on creating winning websites for New York City businesses that drive customers to take action. When you choose Cardinal, you choose:
A Partner
We don't just want to create a new web design, we want to hear your ideas and see what already works and what we can improve on to grow your business and move it in the right direction.
Undivided Focus
We take the time to understand you. We'll come to your office, sit down with you, and work to develop a winning web design that attracts qualified leads and ultimately conversions and ROI.
Dedicated Web Design Specialist
We're never too busy to answer your questions. The specialist that's right for your business will work side-by-side with you, giving personal updates and helping you through any difficulties along the way as we build and optimize your website with the features you need.
Up-to-date Reporting
Receive reports on your website performance whenever you choose, and 24/7 support from our specialized digital marketing team.



3,96M
in revenue

379,2%
return on investment

average cost
per order across
social channels
$2.49


173,880
digital leads in 9 months

blended cost per lead $3,94

ranked #1 in local map listings in 50% of searches
New York City is known for being one of the most economically powerful and leading financial cities. Wall Street has become synonymous for the New York Stock Exchange and NASDAQ. All things financial seem to originate in New York City.
Cardinal Digital Marketing wants to be your Wall Street. We'll buylow and sell high, making wise investments with your marketing dollars. We'll do the bidding for keywords so you don't have to. When the market closes at the end of the day, we'll leave you standing with an increased ROI.
If you're ready to grow with a company that knows New York City and takes the time to know you, too, send us an email.