Earn a
5:1

Return on
Digital Local Store Marketing
Our Franchise Marketing Platform Enables Your
Franchisees to Target Their Local Communities
through Facebook & Display Ads
Your franchisees have been begging for a way to advertise their stores online.
Now you can be their hero.
With Jimoto, your franchisees can run brand approved Facebook & Programmatic Display ad campaigns centered within 2 miles of their store that are cost effective and yield impressive returns. Papa John's has been using Jimoto to the tune of 5:1 returns across its stores. Let's give your franchisees the ability to grow their business because together we can democratize digital.
Local Store Marketing Gone Digital
Give your franchisees the ability to opt into
digital marketing programs centered around their store.
Target and invest in people most likely to
become customers.
Maintain Brand Standards
You as the franchisor provide the ads and LTOs,
franchisees elect whether or not to run the
marketing program and pay with their own money.
Delivering consistent messaging across your
stores has never been this seamless. We give you
the tools and strategy, you control the voice.
JIMOTO BENEFITS

Target the people who
matter most
Jimoto helps you save on ad spend by running campaigns that target people within one mile of your store.

Get back far more
than you give
Clients who use Jimoto often enjoy a 5:1 return on investment for their campaigns.

Give your franchisees the tools they need to thrive
Our intuitive platform makes it easy for franchisees to build and grow their business online, especially those that are not covered by co-op advertising currently.

Impress prospective franchisees with your cutting edge technology
Demonstrating the power of the Jimoto platform will help you stand out to your prospects.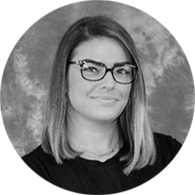 Thanks for always continuing to be on the bleeding edge and kicking butt.
Leah S | Social Media Manager
Papa John's International, Inc.
SCHEDULE A DEMO
WHY CHOOSE JIMOTO
Small upfront costs that deliver huge returns.