Search is arguably one of the most important digital marketing channels now as it can be used to both drive brand awareness and acquire customers. This makes content marketing and SEO campaigns very important for every business owner with a long-term growth strategy. However, since an SEO campaign needs some time to rank and begin getting leads for business owners, most people decide to bet their entire budget on paid ads. Even though SEO campaigns may not necessarily drive results as quickly as paid ads, sticking with them for a few months would not only help in building a great online presence for your business but can also boost your bottom line.
As an example, CareSpot Urgent Care generated 173,880 online leads in nine months and increased organic traffic by 100%. I don't think that nine months is a long time to wait to get those kinds of results. SEO campaigns require effort upfront, but once you rank, you'll continue to generate sales with little recurring expenses.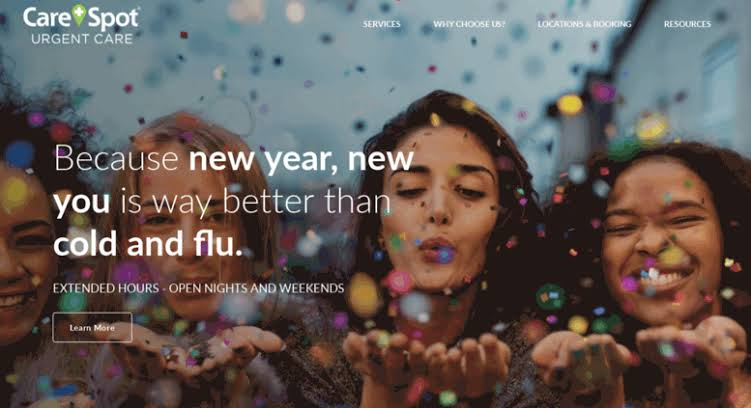 Seeing examples of SEO campaigns is a great way to learn more about how SEO works and how to develop an effective SEO strategy for your business. So, let's take a look at some of the 10 best SEO campaign examples:
1. How Website Revamping Yielded a 22% Increase in Website Traffic and 87% in Mobile Traffic
The first SEO campaign undertaking that should be considered to improve traffic and organic visibility of your website is by revamping the site itself. Nobody likes a website that looks sloppy. In fact, about 38% of users will no longer visit a website if it has a poor design, according to Adobe. On the other hand, attractive website design can increase traffic and leads. Google aims to deliver the best possible results to its users. That means, they favor websites that have excellent user experiences (UX). If you want to increase your website's ranking, you need to have an excellent website design and UX.
Here is an example:
The Company: The American Egg Board (AEB) is an organization that was founded to connect America's egg farmers with the right consumers and communicate the value of The Incredible Edible Egg.™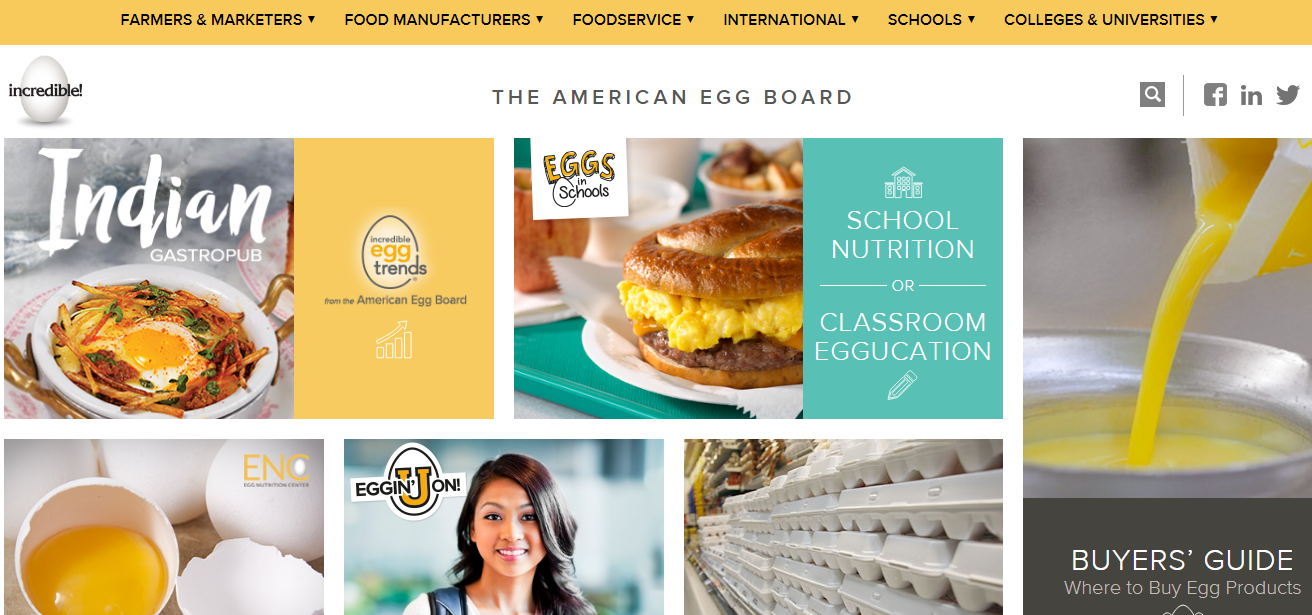 Challenges: AEB relied heavily on organic traffic to drive awareness and stimulate demand for egg consumption. However, year after year, its website showed declining traffic and organic visibility.
Solutions: AEB revamped its website to make it more search-friendly, maximized visibility through SEO strategy, developed an integrated site-wide keyword strategy, uncovered user intent, organized the website's content, improved UX, and removed and merged sections of the old website to support keyword strategy.
The keyword strategy used medium-tail keywords, short-tail keywords, and long-tail keywords. Short-tail keywords and long-tail keywords yielded the most competitive rankings in the organic search results. Targeting medium-tail keywords of about three-to-four word phrases with low competition and higher monthly search volume of about 1-10K is appropriate.
AEB also used Google's predictive searches to get a bucket full of relevant medium-tail keywords.

Finally, the organization promotes its content on social media to reach out to the audience on mobile devices.
Results: The website revamping made content discovery on AEB's website quick and easy for both users and search engines. This improved the overall visitor experience on the website. The company recorded an 87% growth in mobile traffic, a 22% increase in website traffic, and a 39% increase in recipe sharing.
2. How Better Blogging Strategy and CTAs Boosted Ranking by 84 Positions
Call-to-actions (CTAs) refers to the next steps digital marketers want their visitors or audience to take, for example, "Click Here to Download," "Buy Now," etc. Without a clear CTA on your web pages or landing pages, your audience may not know exactly what to do next after visiting your page. Here's an example:
The Company: Kids Klub Dentistry.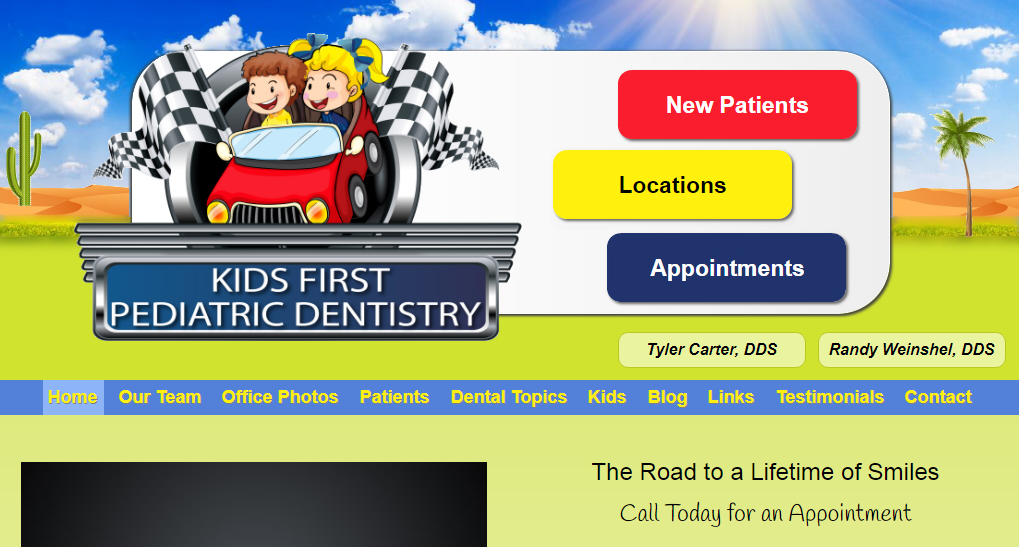 Challenges: Kids Klub Dentistry wanted to increase its website's visibility in local search engine rankings for the sole purpose of acquiring more patients and increasing visibility and authority online, thereby maximizing ROI.
Solutions: The team worked with an SEO firm to analyze its competitor's SEO strategy and conduct strategic keyword research. First, the dental practice improved the website to ensure titles, headings, content, and keywords were properly optimized
They also developed a plan to acquire more online reviews from customers. Not only does this improve their brand's reputation and improve trustworthiness, it helps improve their search engine results page (SERP) ranking. Google is always looking for signals that will help them determine the best ranking for a website. Increasing positive reviews will improve a website's ranking, as well as increase conversions.
Results: Their review campaign improved client engagement and generated more than 39 reviews. In just one year, Kids Klub Dentistry's online rankings increased by more than 84 positions. With the improved rankings, they were able to increase organic traffic by more than 17%.
3. Two-pronged SEO Approach Brings Vision to Life and Increases Traffic More than 40%
America's Best is a nationwide eye care brand with more than 500 retail stores. They had aggressive growth plans and local print advertising and walk-in traffic weren't delivering the results they wanted. They needed a more robust digital marketing strategy.
The Company: America's Best Contacts & Eyeglasses
Challenges: Research revealed that America's Best was not accurately communicating their authority to the industry—and Google. They lacked a strong authoritative online reputation, which ultimately hurt their rankings.
Solutions: Their SEO strategy consisted of a two-pronged approach that focused on both onsite and offsite SEO. First, they developed a comprehensive keyword strategy that would enable them to identify the most profitable keywords to target. Using those keywords, they restructured their web presence and updated all meta tags, alt image tags, and enhanced their web page content.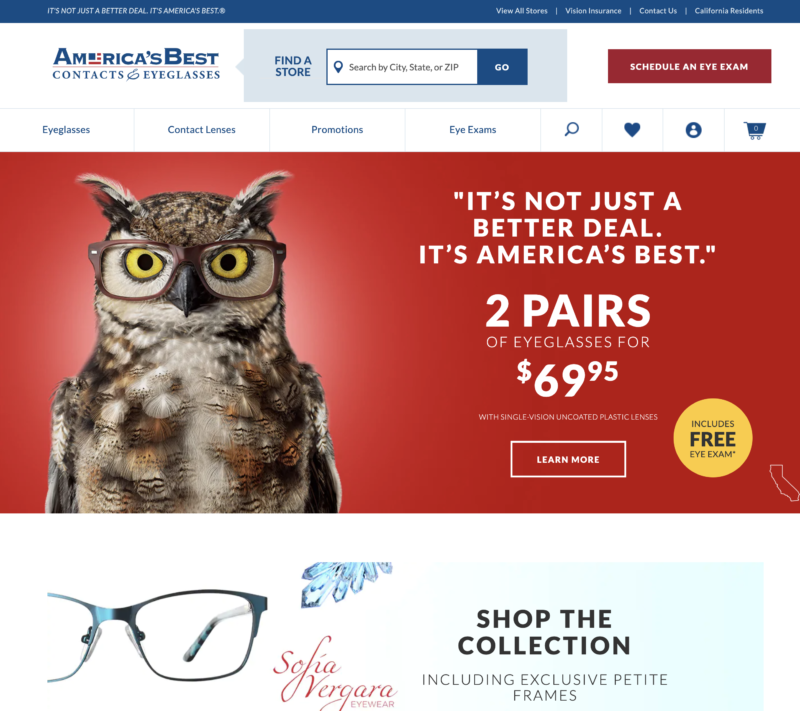 Offsite, they focused on updating and optimizing online directories and developing a robust link-building campaign. The link building campaign helped them increase their authority within the industry, as well as improve their page rank.
Results: Their new SEO strategy was able to deliver impressive results. They were able to get on the first page for 120 of their targeted keywords. As a result, they saw a 40.9% increase in website traffic and a 31.5% increase in pageviews.
4. How Improving Website Structure Increased Conversions by Over 85%
Improving website structure is always the first step in any SEO campaign. This approach helped Belden Brick Company achieve great results.
The company: Belden Brick
Challenges: Given its huge product catalog, Belden Brick Company has many webpages. This has made it difficult for the company to update its existing website so that it worked better for clients and attracted more leads.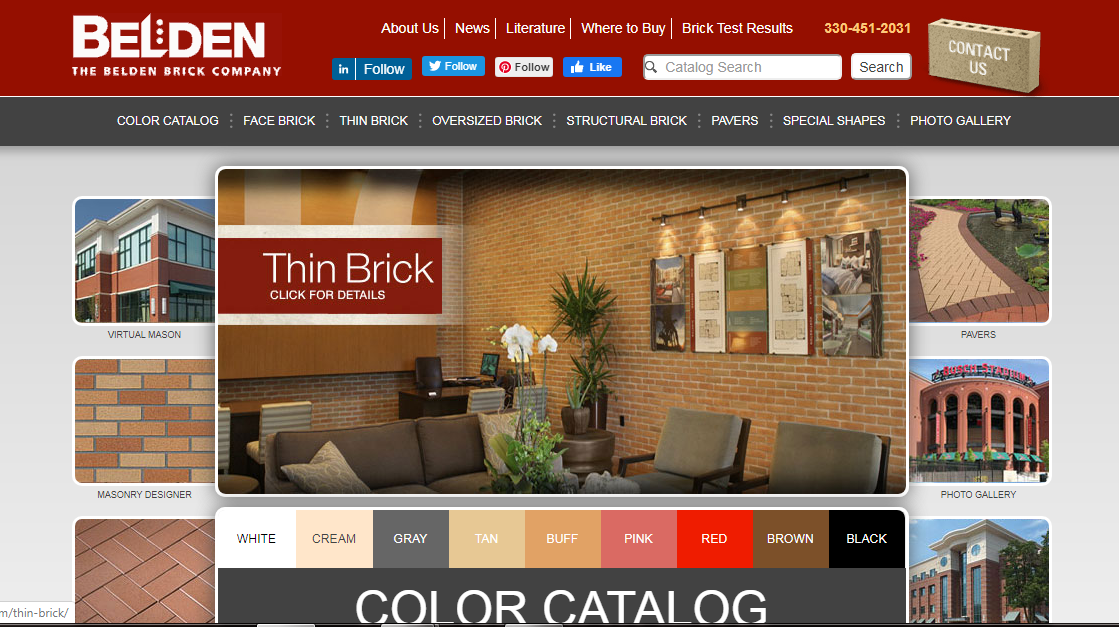 Solutions: Given the size of Belden's website and its pages, there's was a need for consistency if it wanted to capture more leads. The company redesigned its website to look cohesive and professional at all times. On the backend, developers also optimized and cleaned up HTML and CSS codes, as well as formatted content. In turn, this led to better website usability and conversion rates.
Results: Within 12 months, Belden Brick Company experienced an increase in converted visitors by more than 85%. There was also an increase in the number of repeat visitors.
5. How Content Redesigning Grew Organic Visits by One Million
One way to attract visitors and increase engagement is by making your content look appealing and attractive to your readers. Windows Report used this strategy to increase traffic to its website.
The Company: Windowsreport.com is an independent online publication based in the UK.
Challenges: Website traffic has been declining for a long time.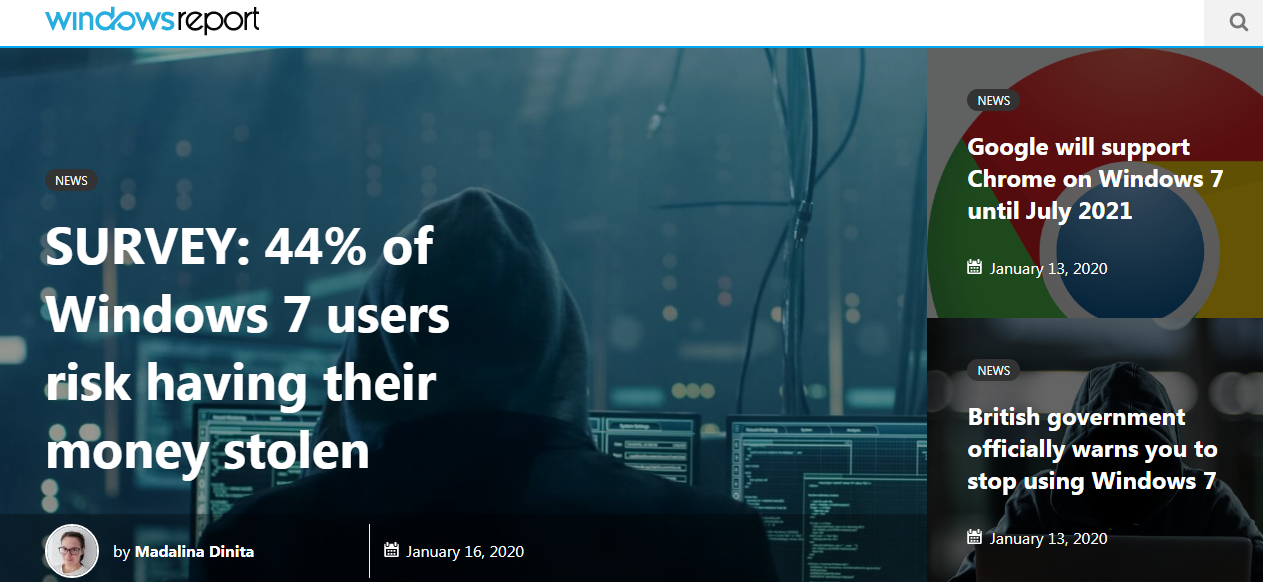 Solutions: Instead of undertaking traditional SEO improvements, CPS decided to improve its website through an overall redesign and organized content by using the entity-based content model. This entailed:
Updating old content
Cleaning up 404 error pages and redirecting chains
Changing page titles to make them more relevant
Including more natural-sounding keywords in their content
Building a linked graph for its magazine
Results: With this strategy, Windowsreport.com generated over one million new organic users every month.
6. How Building an Online Presence Increased Appointment Bookings by 1,217%!
OVME is a medical aesthetic practice that focuses on cosmetic enhancements and provides treatments such as botox, facials, and fillers. Potential customers expect a refined high-end experience, both offline and online, which their existing website failed to deliver.
The Company: OVME
Challenges: OVME needed a major website overhaul; their existing website did not adhere to SEO best practices, was overly complicated, and failed to attract the attention of their desired customers. In addition, weak call-to-actions failed to convert website visitors.
Solutions: The first step was to simplify their website and add strong conversion opportunities throughout. The new website was also mobile optimized so that there was no opportunity to miss a conversion. At the same time, technical SEO best practices were used and the page titles, alt tags, page content, schema markup, and metadata were optimized around target keywords.
After the website was updated, a robust link-building strategy was developed, which helped increase the authority of the website and improve their rankings.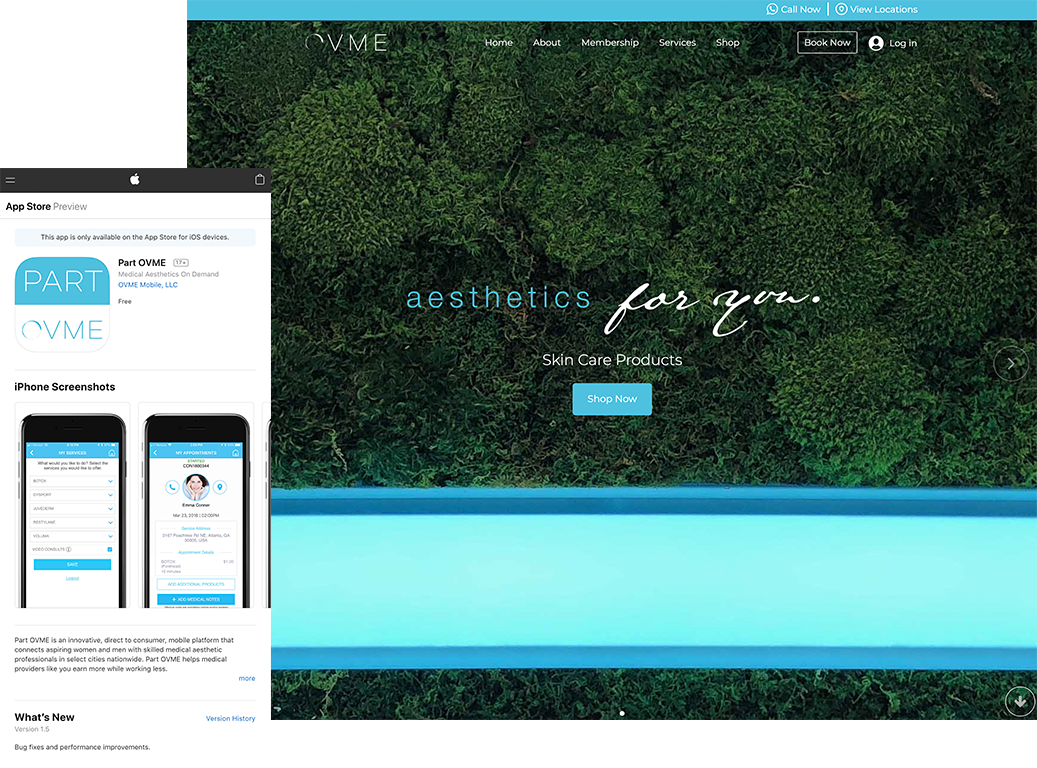 Results: Within three months, OVME increased their ranking for their target keywords, which resulted in a 10% increase in organic website traffic and a 60% increase in phone calls that came from organic search. Because their keyword strategy focused on keywords that were strongly linked to conversions, they were able to increase their online appointment bookings by 1,217%!
7. How Improving Website Content and Conducting Extensive Keyword Research Increased Daily Website Visits by More Than 40%
"Content is king," says Bill Gates, and keywords are crucial to any SEO campaign. Maldives Traveller put both to use and experienced a great turnaround in organic traffic.
The Company: Maldives Traveller
Challenges: The tourism company had an issue with some of its existing digital marketing strategies not yielding the desired results.
Solutions: Maldives Traveller improved its website content and SEO strategy by honing in on the most relevant and less-competitive keywords. The company engaged in extensive keyword research to determine the right target keywords that they could achieve the highest rankings. It was also important that they focused on the keywords that actually yielded conversions. They didn't want traffic for traffic's sake; they wanted to attract people that would actually convert.
Results: By taking a shot at the new SEO campaign strategies, Maldive Traveller was able to grow the number of visitors per day by over 40%. Of course, this also resulted in increased brand awareness. The number of visitors who returned to the website also increased due to the strategically chosen keywords.
8. A Family-Owned Magazine Grew Traffic By 321% With Highly Focused Content
Content is very crucial for enterprise websites to earn quality inbound links and organic traffic, which will subsequently boost their ranking and result in more brand exposure.
The Company: Tharawat Magazine is best-known as a reliable publication on family-owned businesses. The company has thousands of published articles on its website.
Challenges: Despite being a well-known online magazine, Tharawat experiences very low website traffic. To reverse this trend, the company decided to introduce an SEO strategy.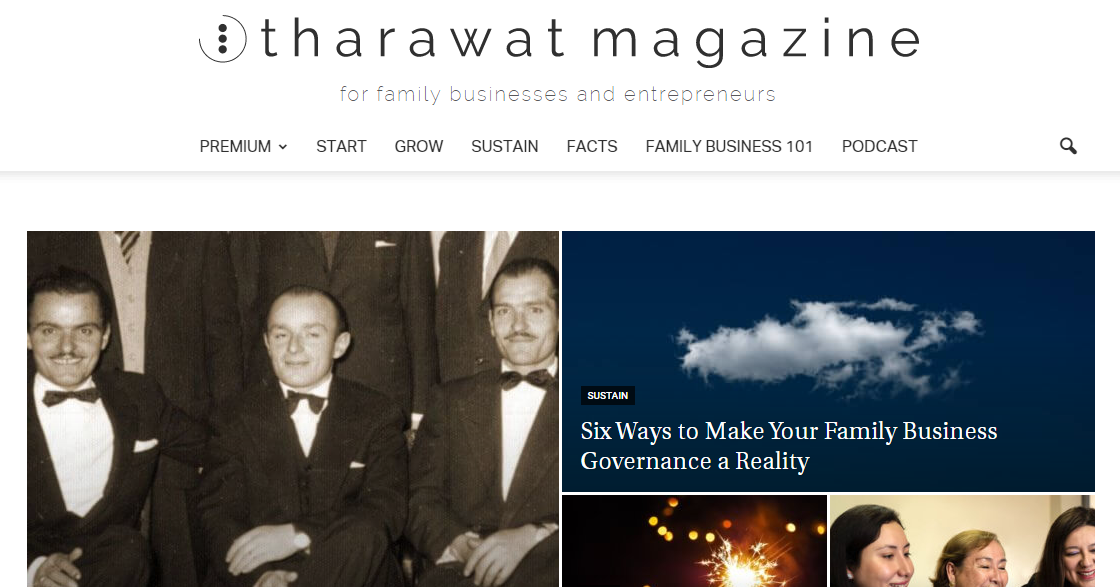 Solutions: The company realized that it was under-utilizing the wealth of published content on its website. So Tharawat, optimized and restructured the entire library of articles on its platform with top-ranking keywords.
Results: In the first five months, the company's website witnessed a dramatic increase in its visibility. Traffic to the website rose by 321%.
9. How Content Repurposing Generated More Than 92.65% More Users Through Organic Search
The Company: SalzburgerLand Tourismus is responsible for marketing, development, and promotion of tourism in the region of Salzburg.
Challenges: SalzburgerLand Tourismus had challenges with acquiring and engaging travelers from around the world. They lacked high-quality content that appealed to their target buyer.
Solutions: First, they migrated the website to the WordPress platform. Then, they studied travelers' behaviors using search intents and regional open data on inquiries and bookings. They used that data to redefine personas, market segments, and tailor information needs for each target group.
With this analysis, SalzburgerLand Tourismus organized existing and new web content around different types of travelers. It also repurposed its blog posts into various other formats, such as images, videos, and podcasts. As a result, the company was able to attract interested buyers and expand its reach.
Results: This campaign yielded 92.65% more users through organic search.
10. How Optimizing Web Content for Search Engines and Voice Search Increased Traffic by 60%
The Company: 7wData is a blogging platform that has content to foster innovation and link people and products.
Challenges: 7wData decided to become a one-stop destination where users could find all information regarding data, but the company was experiencing low traffic and a high bounce rate.
Solutions: The company prepared and optimized its web content for search engines and voice search, which increased visibility and allowed people to find content on the platform much more easily. The number of digital voice assistants is growing year over year; by optimizing for voice search, they would be able to rank well for this growing trend.
Results: Within a few weeks, organic traffic to 7wData grew by 30%. In roughly four months, organic users' acquisition went from insignificant to well over 60% when compared to the previous period.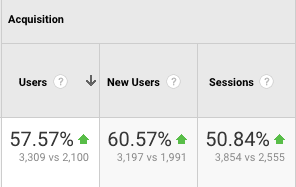 Conclusion
There you have it, some of the best SEO campaign examples to inspire your next campaign. These campaigns are proof that SEO still works, regardless of the niche or industry that you may be operating in. The insights from these SEO campaign examples should be enough to help you develop effective strategies to grow your own organic search visibility. The increased number of visitors, positive growth in product sales, and an increase in the rates of conversion are all evidence that SEO campaigns are effective digital marketing activities for any business.
If you ever run into muddy waters or don't know where to begin, then you'll only need to ask questions. At Cardinal Digital Marketing, we're willing to listen to your needs and develop an effective SEO strategy that grows your business. Feel free to contact us today!