How a law firm is increasing their website traffic by 20% through search-optimized content strategy


Cardinal's Continued Efforts resulted in:
20%
increase in organic website traffic YoY
14%
increase in home page conversions
6%
increase in new website users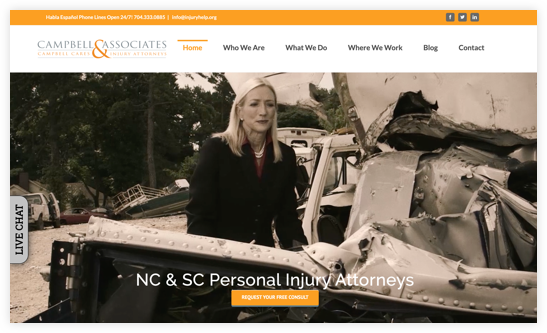 Company Overview
Campbell & Associates is a personal injury law firm that serves both North and South Carolina. With over 60 years of combined experience, their team works to build trustworthy relationships with each and every one of their clients. Their personal injury lawyers and support staff have assisted over 35,000 people in achieving a settlement or jury verdict.
Problem
Businesses are continuously experiencing a shift in how they engage with customers due to constant advancements in the digital marketing space. Specialized services such as Campbell & Associates especially must remain diligent in maintaining a highly visible digital presence to build trust and reach potential clients. For that reason, Campbell & Associates engaged Cardinal Digital Marketing to improve the quality of traffic to their website so they can better compete in online search with local competitors and, ideally, drive new business through those channels.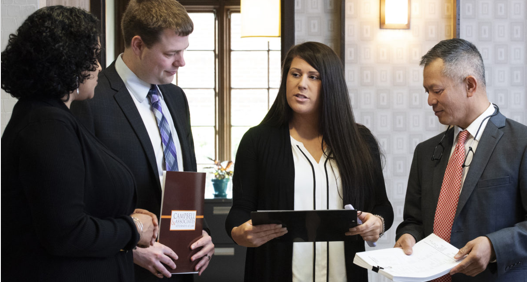 Solutions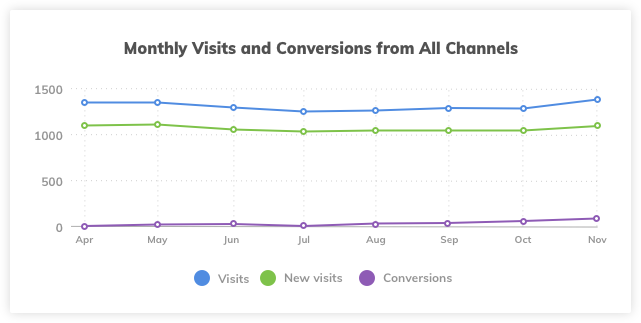 On-page and technical SEO updates
The online marketplace is constantly shifting, so it is important to adapt with it. Since the search engines have dynamic guidelines that are consistently updated, Cardinal Digital Marketing conducted routine Google penalties audits to ensure Campbell & Associates' website properties align with the current SEO best practices.
A site-wide SEO troubleshooting audit was also performed to address any technical issues. This included improvements to overall site structure, page load speed, metadata, and redirects. Our team was able to redirect users from existing 404s to the next most relevant page so they no longer encounter the error and arrive at the website. This helps with the sites crawlability, which leads to increased traffic, time spent on each page, and the overall domain score.
Aggressive content and link-building activities
Technical and on-page SEO is only half the game of maintaining a high-quality online presence. Businesses also must be continuously updating and optimizing their content. Cardinal Digital Marketing improved visibility for Campbell & Associates by publishing new blog posts on a weekly cadence, each one based on a topic relevant and valuable to the firm's target audience. Aside from bringing value to potential clients, all new blog content was interlinked and search-optimized. Each new article also contained highly optimized images with keyword-rich alt text.
In addition to creating new content, our team also increased the ranking of existing pieces by linking newly published posts to them, as well as performing backlink outreach to third-party sites. Quality backlinks not only show readers that your content is trustworthy, but it also shows the search engines that it is valuable, authoritative content.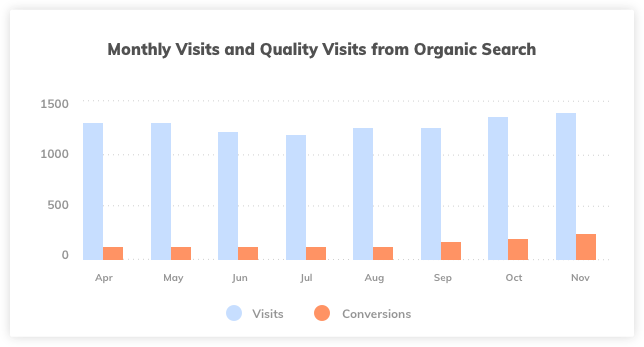 Outcomes
Campbell & Associates achieved an impressive 20% increase in organic website traffic, with half of it coming from Google searches alone. Not only are more people making it to their site, but they are also moving down the funnel and becoming leads. This can be seen in a 14% increase in home page conversions and a 4% increase in conversions from organic search traffic.
20%
increase in organic website traffic YoY
14%
increase in home page conversions
6%
increase in new website users
Additionally, the firm's online content is gaining traction with new users. Campbell & Associates can expect to see continued growth in quality website traffic and conversions by performing routine SEO check-ups on all aspects of their website and by continuing to index fresh, authoritative content.
Ready to Rise Up on the Internet?
Fill out the form to get started!