How a luxury national apartment property group deployed SEO and PPC strategies to increase their traffic by 118%


Cardinal's Continued Efforts resulted in:
118%
increase in organic traffic
74%
increase in conversion rate
66%
decrease in cost per acquisition (CPA) indicating a far more budget efficient PPC campaign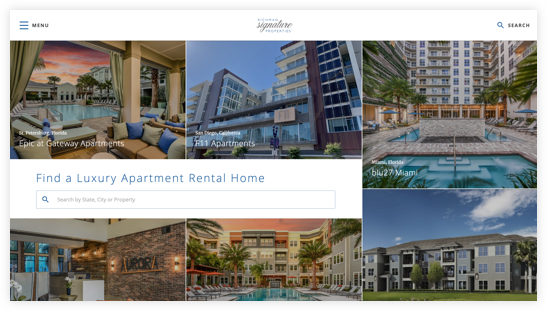 Company Overview
Richman Signature Properties has developed, acquired, owned, and managed high-volume apartment rental properties, across the United States, since 1987. During that time, the company has grown to 1,500 properties, 115,000 units, and $20 billion in total development costs.
Problem
It's no mystery that the apartment rental market is vast, volatile, and highly competitive. With more than 1,500 rental properties in its nationwide portfolio, Richman Signature Properties needed to bring in a marketing and SEO expert to assess their existing website properties, with the goal of attracting and converting more prospective renters through organic search search channels (such as Google). The company also needed to make its PPC campaigns more cost-efficient while driving more conversions (new leads) across the board.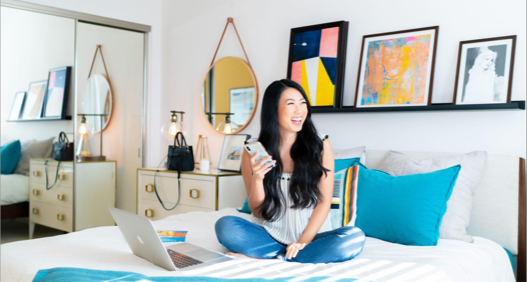 Solutions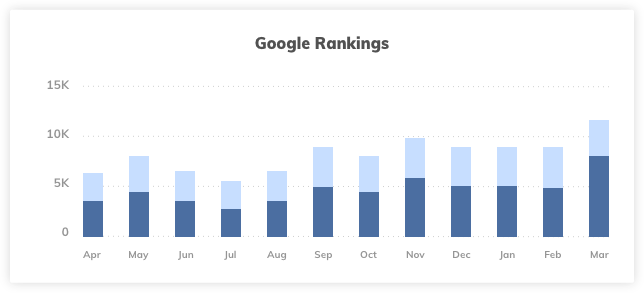 On-page and technical SEO updates across all pages and blogs
Working with the client's existing technical partner, the Cardinal Digital Marketing team was able to identify and collaboratively address a long list of technical SEO issues. This included improvements to site structure and page load speed, as well as close attention to all website metadata. Richman Signature Properties blog, specifically, received a comprehensive overhaul. First and foremost, our teams established a formal blog structure, then implemented post-by-post optimizations, as well the reorganization of all blog categories. After implementing these site and blog changes, then reindexing the site with Google, Richman Signature Properties saw dramatic improvements to organic keyword rankings and traffic.
Aggressive link-building activities
During our initial SEO assessment, our teams identified domain authority as an opportunity for massive improvement. To help boost domain authority for the Richman Signature Properties, our team performed link building outreach for specific properties, successfully placing links on a variety of authoritative industry and consumer websites. As a result of these link-building activities, Richman Signature Properties backlink portfolio has nearly doubled, leading to impressive gains in terms of domain authority and organic keyword rankings overall.


Aggressive link-building activities
In addition to sitewide SEO efforts, our teams launched (or relaunched newly optimized) PPC campaigns optimized for targeted audiences with the goal of driving additional qualified leads to specific rental properties in specific locales. The Cardinal Digital Marketing team reorganized campaigns to allow for more efficient ways to manage budget and increase conversion rates across multiple locations. In addition, our team optimized keyword bid adjustments, implemented new ad copy, and shifted budget to higher converting campaigns.
Outcomes
As a result of on-page and technical SEO, site restructuring, and link-building activities, total organic impressions improved by 50% month-to-date. This included a 7% improvement in impressions for the keyword "apartments near me."
Comparing newly optimized and restructured PPC campaigns, Richman Signature Properties has achieved a 107% increase in click through rate (CTR) while conversion rates have increased 74%. This had led to a 32% drop in cost per acquisition (CPA), indicating far more efficient PPC campaigns (and far better ROI).
118%
increase in organic traffic
74%
increase in conversion rate
66%
decrease in cost per acquisition (CPA) indicating a far more budget efficient PPC campaign
Overall, new SEO and PPC efforts powered by the Cardinal Digital Marketing team have helped Richman Signature Properties burnish their digital presence, improve their visibility online, and, in doing so, drive high-quality leads that turn into revenue-generating leases—all online.
Ready to Rise Up on the Internet?
Fill out the form to get started!