Cardinal Digital Marketing
2021 Reflections
A Letter from Alex Membrillo, CEO
Dear Flockers New and Old,
Whether you work for Cardinal Digital Marketing or you work with us, it's a downright gobsmacking honor to fly with you. I mean it. Sure, there have been some bumps in the road this past year, as with any. There have been some big and bombastic client wins, too (more on that in a second). The common thread?
Our people.
That's what I'm most proud of as I reflect back on 2021.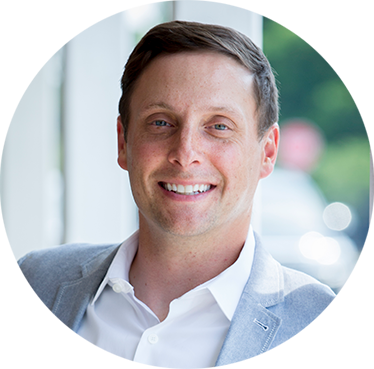 Now before you think I'm going full-on Michael Scott, hear me out. Because our extraordinary Flock of bipeds did extraordinary things this past year. We grew from 15 to 50 people in the middle of a global pandemic, for one. Honestly, who does that? Instead of layoffs, furloughs, and pay reductions, we went on the offensive.
Heck, we brought on Flockers from around the country that have truly embodied our culture and our ideals of igniting client growth and helping patients get healthy. Now we have people around the country to meet for dinner, drinks, or a cuppa.
That's pretty cool if you ask me.
Not that there weren't challenges. Of course, there were challenges. The whole transition to a 100% remote workforce thing, for one. Finding Flock-worthy digital marketing talent in a really competitive environment. But even when things were really tough, I saw the team treating each other and our clients with respect. Not just "respect."
Respect.
We're growing clients and helping people the right way.
Speaking of operations (see what I did there?), here's how I know we're in the right stance. You might recall the significant investments we made in talent, creative, and analytics. We expanded our media and SEO teams, too. Since then, we've gone from a 96% client retention rate monthly to just a tick over 97. Clients are staying with us longer. They're happy about the results that they're getting. They're getting a lot of value out of our marketing team's expertise and developing solid relationships with our people.
It also helps when a growing company like ours makes the transition from entrepreneurially run to professionally managed. Bringing on a management team was one of the best things to happen to Cardinal. We're more aligned and organized now. We're as supportive as ever, but more mutually committed to growing in the right direction.
We go to each other's weddings! We've even got baby Flockers now!
It's people, people. Everyone's going to be that much smarter and ready to kick ass next year. And hats off to our clients, by the way. They stuck with us through a pandemic when they were nervous about their budgets getting shut down or being able to see patients. They stuck with it and things got better. That takes gumption and I'm not talking about college football gumption. I'm talking get stuff done for the patients we serve gumption.
The kind of gumption that makes a big difference for more of our customers' customers.
They absolutely smashed it out of the park, our clients did. As did our agency and team. What says we can't up the ante? Who says we can't go gangbusters while still maintaining our culture, self-worth, and happiness? Shoot for the stars and land on the moon if you miss, kind of thing.
I'm all in.
Hence our renewed mission statement. While we're always trying to ignite client growth, we're also trying to get 10 million patients healthy by connecting them with the best providers. We're tracking every single lead and every single patient that comes through one of our clients and, not going to lie, we're about 40 years away from achieving that.
For now.
Just watch that number go down once this Flock is let loose in 2022. Watch our clients grow their patient bases exponentially. Watch our own client base expand dramatically.
You just watch.

Who We Are
For high-growth multi-location healthcare organizations, Cardinal Digital Marketing is the performance digital marketing agency that helps you book more patients through creative SEO and efficient paid media strategies backed by deep industry experience and integrated data analytics.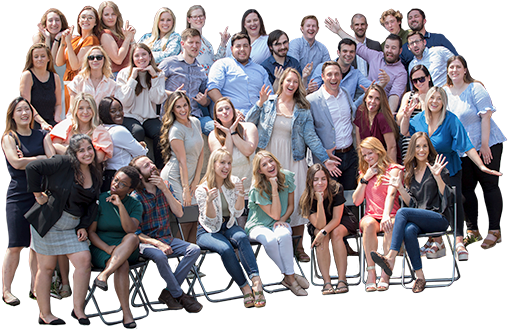 Read Our Mission
That's our core book of business and that's who we'll be working with exclusively in 2022. It's a commitment that's also reflected in our mission:
How We Help Our Clients
Consumers are changing, especially in the world of healthcare. In response, we're constantly evolving
and investing in the people, tools, and resources needed to achieve outsized results for our clients.

Beyond increasing search rankings and organic traffic, our comprehensive SEO strategies bring the right people to your site at the right time. You'll see nearly all aspects of our search services reflected in What Are the Benefits of SEO?

Encompasses any paid digital advertising, from paid search and display, to Facebook Ads and programmatic display. Across the board, our philosophy is to increase ROI while constantly showing our work.

Don't just attract people to your digital marketing channels, but convert them into paying customers. That's the power of our CRO, analytics, and creative services. Our team builds efficient, engaging, low-friction journeys across a variety of channels and campaigns.
Hear from the Leadership Team
You've heard from Alex Membrilo, CEO of Cardinal. Here's how other members
of our leadership team reflected on the ups and downs of 2021.

Lauren Leone, SVP of Client Services
"We will have just barely met this 2021 objective by December (just in the knick of time!) but we promised ourselves, our current team, and our future Flockers that we would 'hire ahead' meaning that we would allow time in the new employee onboarding to train and integrate, rather than bring on new people only when capacity was needed. We bet on our ability to market ourselves and grow our new client base and it has paid off."
"Changing paths from a consultancy to a growth-minded organization has been no easy task. Cardinal made the decision in 2019 to reinvigorate our growth and try to 5x the number of healthcare organizations we can help, and here we are 3 years into a 5-year plan and we've well-exceeded our targets. 2020 and 2021 were massive growth years, adding 40-50% more employees each year and maintaining culture along the way is something to be proud of."
Erica McHugh, SVP of Agency Operations
"Honestly, I got the warm and fuzzies every time I drafted an offer letter. Cardinal is able to grow when we grow our people. That means allowing our team to grow and expand their skills, learn, and become better marketers. The team we've built over the past year is prettyyyy cool. Now the top priority is to invest in the future by cultivating the careers of world-class marketers. One thing I'm particularly proud of is the paid internship program we launched in 2021. I look forward to welcoming more new interns in 2022—to continue building our culture around camaraderie, friendships, and willingness to help each other out. On a pragmatic business level, I'm very excited about ramping up our SMB program to help small businesses grow through honest, effective digital marketing."


Rich Briddock, SVP of Performance Marketing
"What a thing to give clients better performance the Cardinal way. You can no longer just run SEO, PPC, or paid social campaigns with average creative. You really have to evaluate the whole patient journey and serve different and very effective creative at every touch. We've invested a lot into our creative offering. Analytics, too. Our clients have done really well this year because they've invested in understanding patients better and how many leads are actually turning into patients. Now they're running really effective campaigns that get people to pay attention. You love to see it."
See Our 2021 Growth Highlights
Wow. Did we ever bounce back in 2021. Our faith in people and commitment to expanding our team paid off for clients. We closed tons of new business, helping us wn another Inc 5000 Fastest-Growing Private Company 2021 award. In addition, we've been able to share those successes through our employee profit-sharing program, in which the fruits of our high profitability are distributed back to our ever-important staff.

50 total employees
with headcount up 212% since last year

32 new clients
added in 2021 alone

71% increase in monthly revenue
with profitability averaging 24% for the year

Lauren Leone
SVP of Client Services
SALES & MARKETING
"Cardinal is a strategic partner trusted by high-growth groups. Looking at our sales and marketing team in particular, I'm extremely proud of the fact that we have maintained the concept of 'trusted advisor' even as we try to grow at exponential rates. We have never crossed the line of forming new partnerships into 'selling.' We have never tried to close a deal with a partner that wasn't a good fit for our team."

Jacquelyn Green
Director of SEO Operations
SEO
"Our awesome interns have helped us create a scalable growth pipeline on the SEO team, with a clear structure so team members can have exposure to all levels of accounts while having independence on those they can manage. With John McAlpin and Alyssa King, we've built out an entirely new link building program that's focused on generating actual performance movement for our clients. And we created a comprehensive COVID-19 resources hub for Cameron Hospital, driving nearly 3,000 people there. SEO can make a difference in the community!"
Stearns-Montgomery came to us with nearly no significant search rankings. Since then, we've helped Stearns-Montgomery:
Since starting our engagement in Jan. 2021,
Cardinal has helped King'sBridge Senior Living dominate the local pack.
Atlanta Mobile Aesthetics has been a client since 2019. This year, we focused on supporting the client as they built out new service offerings and new locations.
Achieved first-page ranking for "Georgia child support calculator" (5.4k monthly search volume)
Increased organic traffic to the calculator page from ~180 organic visitors to more than 2,000 monthly visitors in May 2021.
Boosted organic keyword visibility for the child support page by +200%
Grew local listing impressions from 1.6k in Sept 2020 to more than 14k in Sept 2021
Optimized Google My Business profile alongside total site optimization
Top 3 positions for key terms such as "home botox injections" and "aesthetic laser therapy"
Top 10 positions for "pdo thread lift" (a new, very popular service), "mesotherapy near me," and "iv hydrotherapy"

Nicholas Van Winkle
Director of Paid Media
PAID MEDIA
"How do you get people to show up and do the work? It's the culture. I've been in this game a long time. The trouble with most agencies is that they put client relationships first, but treat their people as cannon fodder. Here, we value our people immensely. We keep a hand on the wheel and care about the right things. We've never been just another agency grindhouse."

LifeStance Health started out as regional with just a few locations when we started working with them. Since then, they've grown to more than 500 locations and 4300 clinicians. In 2021, they rang the bell on the Nasdaq as one of the largest publicly listed behavioral groups in the country. Isn't that what Cardinal is all about?
21% conversion rate for PPC
24% CPA decrease for paid social
195% increase in total site conversions in six months
Brand Marketing
"Cardinal is now recognized as the performance marketing leader for high-growth healthcare organizations. Our marketing approach has never been about shoving the Cardinal brand down people's throats. We're here to help healthcare organizations grow and I'm proud of the content program we've built to help them do that.
It's always about how we can provide value, by helping them overcome challenges, innovate, and ultimately grow. When you do that successfully, it's only natural that they'll come to you when they're ready—and tell their friends about you too."

Ashley Petrochenko
Director of Marketing

Presentations at SHSMD and HCIC conferences
this fall with our client, Cameron Memorial Community
Hospital (Leveraging Disruption to Strengthen Brand Reputation and Your Digital Presence)

New healthcare marketing podcast
launched in February, the Ignite Digital Marketing Podcast features our experts with new episodes each week

Webinars with industry leaders, partners, and clients
including Smile Doctors, LifeStance Health, SmileWorkshop, New York-Presbyterian Hospital, Modern Vascular, Yext, and BirdEye

New healthcare publications in Dentistry Today, Physicians Practice, Dental Economics, and OrthoThrive
Learn More About What it Means to Flock With Us
Our culture is built on our company's core qualities. Inquisitiveness. Curiosity. Respectful communication. Hard work and selflessness.
Hear from our new 2021 hires on why Cardinal is such a great place to work.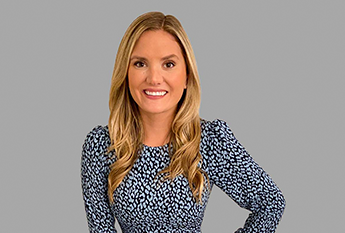 Tara Bannon
Account Director
"Being surrounded by people who are passionate about what they do pushes me to work harder and be better and I knew that would happen at Cardinal. Even with being remote, I immediately felt welcomed into the Cardinal 'Flock'."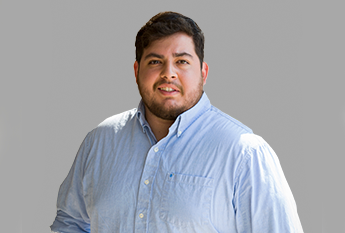 Ryan Schmitt
Digital Analyst
"Alex Membrillo has created a welcoming and encouraging culture that motivates me to do my job well. Additionally, Rich Briddock and Alex Kemp have been extremely helpful during my first few months. Oh, and the La Croix and white cheddar popcorn are a godsend."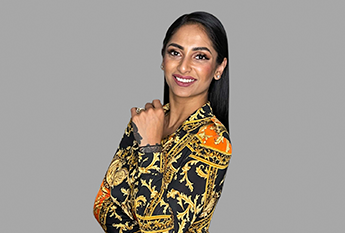 Sabrina Matthews
Sr. Web Developer
"I chose Cardinal because of the room for growth and advancement in my career. No 10-12 hr daily shifts.. That was wearing down on my mental health at my previous employment. I was also told we take mandatory PTO and our mental health is taken seriously at Cardinal."
Catch Us Out and About for A Night on the Town
Check out photos from some of our favorite company events in 2021.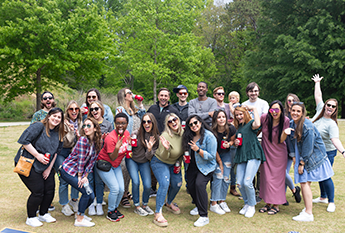 COVID-19 Safe Picnic In The Park
This was the first time we saw our coworkers face-to-face since the beginning of the lockdown. See the smiles on our faces? We were able to meet new Flockers and family members over catered BBQ and drinks.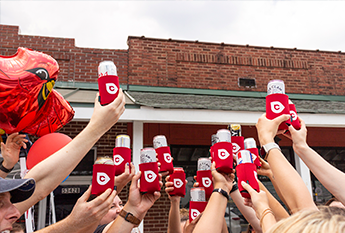 12-Year Anniversary Party at HQ
As Alex noted in his speech, 2020 was difficult, but we came out the other side stronger than ever. And boy were we ready to celebrate, which isn't hard to do with a DJ, magician, catering, drinks, and games …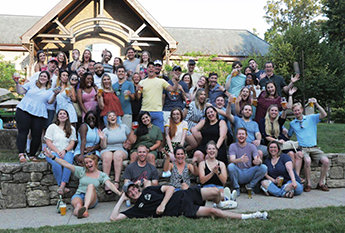 Annual Company Trip: Asheville
Time to bring the Flock together after a year of working remotely and cut loose a little bit. We had a blast getting to know each other at Sierra Nevada Brewing Company and then dinner at the world-famous Biltmore.
Let's Not Forget Our Donations and Causes
In keeping with our commitment to improving the lives of our clients' clients,
Cardinal supports both our local community and international causes.

















Outlook for the Future
It's me again, Alex. Look, our employees and clients might come first. And we might be humble in our work. But our goal is to be the #1 agency that every healthcare organization thinks of when they're planning for growth. That's going to mean cultivating a world-class team and continuing to build our healthcare-specialized experience. It's going to mean continued investments in creative services, analytical capabilities, and operational bandwidth.
It's going to mean building an even stronger client community, too. In 2022, we plan on creating a lot more educational resources. We're going to churn out webinars, events, podcasts, and video tutorials. We'll host a marketing summit for high-growth multi-location healthcare organizations.
Anything that helps us achieve our goal to help healthcare marketers grow and reach more patients.
Let's get excited! 2022 is going to be Flocking awesome.