Resources from this interview
[music]
[00:00:02] Ad: Welcome to the Ignite Podcast where we help marketers and CEOs learn the latest tips and tricks to help ignite growth in their business. This isn't your typical marketing podcast. We push beyond platitudes to deliver you real-world stories from the trenches. Are you ready to learn? Are you ready to grow? Are you ready to have fun? Well then buckle up, because you are about to enter the Ignite Podcast.
[music]
[00:00:33] Alex: Hey everybody, welcome to Ignite. This is Alex Membrillo and I could not be more excited. Today we have a super-famous international marketer. We've got Glen Gribbon on the line with us and you guys are going to love hearing his background. He's gone from everything from helping save your teeth by working with Colgate, to destroying your teeth by working for Snickers, and recently he has the pleasure of helping grow one of my favorite brands, The Macallan. Everybody welcome Glen to the show.
Glen, give us a little bit of your background and how you became so super-famous.
[00:01:06] Glen: Hi Alex, I'm not sure super-famous is quite the term I would use, but it's certainly, for me, been a very winding path that took me from working for Mars and Colgate. As you said, I can definitely confirm it's more fun to be causing damage to the teeth than it is to be saving them, but from Mars and Colgate, like a lot of Scots move to London as soon as they graduate. We made pretty much a lifestyle decision to move back to Scotland and I actually then joined Jim Beam, which was really the first international business [unintelligible 00:01:49] so I'm closer to the Balkans and Eastern Europe.
Then my first marketing director job was when our group office actually acquired, we did an MBO, which at that time was Scotland's largest MBO, £220 million, and acquired at that point was Jim Beam's regional whisky interests and created a company that is called Whyte and Mackay. I did that for three years and then after that, and actually six years out of marketing, I was managing director of a company called Sharper Brands that bought and sold unwanted brands from companies, especially Henkel, and then managing director of a business called Vets Now.
Then by chance, six years ago, a guy called Bill Farrar, who was the sales and marketing director at Edrington at that time asked me if I would be interested in coming back into the whisky world and back into the marketing world to manage The Famous Grouse within Edrington, which I did. I then became brand director for the blended Scotch business which includes Cutty Sark. Then two years ago switched across to Macallan, so, not your traditional brand management path but one that's had a little bit more flexibility I think, than you might normally come across.
[00:03:13] Alex: Yes, absolutely. Talk to us a little bit about the difference between marketing for something like Jim Beam and what you have found is working with Macallan.
[00:03:22] Glen: Yes, I mean Macallan's just a very different brand and it occupies a unique space in the exports. It's the number one single malt brand by value but especially it really dominates the prestige whisky space. If you look at whisky golden option sites at the moment you'll see Macallan has got more of a 50% share of whisky sold, so it really has that unique position where it really lives amongst other luxury brands and not just within spirits.
Whereas Jim Beam is a very different brand that sits low within the mainstream, I have to say I loved working in both brands and in Beam we were looking at pioneering some of the emerging markets within Europe, like Bulgaria and Romania. So it was very early stage development with the brands, whereas, of course, Macallan is a much more mature proposition. Both very different but both great fun to work with.
[00:04:29] Alex: Yes, I hear you. Talk to us a little bit about what works in helping to promote brand awareness for Macallan. We already have the largest whisky brand, and it's the best Scotch, everybody knows that. I'm a huge fan of it, in fact, all of my crazy sales and marketers out there, the way I got this call, I have been hounding Glen for weeks with crazy emails. Then one day out of the blue I walked into a liquor store, bought Macallan 12, took of a picture of me looking like a nut job with it and sent it to Glen. He said, "You're so damn annoying, let's just go ahead and get on this damn call with you."
Everybody out there, the crazy stuff you can do may work. So talk to us about how you run your campaigns. I've been reading up a lot and it seems like a lot of spirits brands are going away from the comparison model of comparing their liquor brands from one to the next to try to get a leg up on the competition. Instead, moving almost to an experiential type campaign, where they're giving millennials, at least, different experiences by saying, "Hey listen, you can combine this with that and then you can have a night out with your friends." Are you seeing any of that or is all of this fodder for the papers.
[00:05:37] Glen: No, actually, and I think certainly for Macallan that's been one of the areas that has been particularly successful and I would add owing to that the collaborations that we have had with a variety of different partners. The most successful of which I think is one with the Roca brothers who own a restaurant in Spain, twice voted the world's best restaurant, El Celler de Can Roca, which is a Michelin star restaurant and we've worked with them on a whole range of actually innovation projects.
We created a product called Edition, which was a collaboration between the brothers- there's three of them- and our whisky-making team to develop a range of casks to create a whisky that really was a genuine collaboration between two people offering very diverse perspectives to whisky. But we also ran a whole range of different experiential events with them, especially markets with Mexico, which is one of the priority growth markets for Macallan, where that has worked incredibly well. Of course with leverage, APR and social benefit off the back of that.
Historically I would say that Macallan has been less reliant on traditional paid media than a lot of next competitor brands. The space that you're talking about is one that's very familiar to us. Not just for the Roca brothers, I have to say, we did some great activities with Roja Dove, who's probably the leading fragrance expert in the world, and Steve acquired it recently, so absolutely it's a material part of our marketing approach.
[00:07:22] Alex: You were in a partnership with a fragrance expert? So can I spray Scotch on me before I go to work?
[00:07:27] Glen: [laughs] It's worth a try. Yes. You know what was great about it, you see things from a very different perspective to whisky because you focus entirely on sensory and aroma, which is a really important part of what our whisky-makers do, but that just brings a new dimension to making whisky. Yes, the product's called Edition and if you get the chance to buy it, I would.
[00:07:59] Alex: Yes, all right, good, we're going to look out for that. Talk to us about Mexico. How was that identified as a growth market? Why is it a growth market and what are we doing to get deeper in there and getting more market share?
[00:08:11] Glen: Yes, we've got a fantastic partner in Mexico we work with, the Cuervo who are, of course, incredibly strong in that market. The reality is that there is an important interaction between the US and Mexico and Macallan is such a strong brand in the US market that that presents an early stage opportunity.
Mexico traditionally it's been a deluxe blend, so an aged blend market and the pattern that we everywhere in the world, pretty much without fail, is you can see a move from drinking deluxe 12-year-old aged Scotch to drinking single malt and that's because the single malt category just talks to all of the brands that are important to consumers. Authenticity, heritage, expertise, quality. We see the same pattern emerging in Mexico, so it's partly leveraging the strength of the brand and nicely recognized rather than think about the US and Mexico, we think about one region, we think about it as the Americas and the same for the brand in the US is important.
[00:09:23] Alex: Okay, very cool, and so your kind of whumping it in and you see the Americas in general as very important. Hopefully, Trump one day sees that we're all one people too and stops asking for this damn wall. Glen, you're so lucky to not be having to deal with this crazy asshole. All right.
[00:09:38] Glen: Yes, we have got our own challenges in the UK but it tops that.
[00:09:44] Alex: Yes, I've heard a little bit, I've heard a few of the challenges [laughs] that you guys have had. Yes, actually, we might be coasting on easy street compared to what you have going on across the pond right now.
[00:09:55] Glen: Yes, ask us in two years and we'll tell you.
[00:09:57] Alex: [laughs] Okay, very cool, so all right, so we've talked a little bit about the types of campaigns that we're running. You're clued into a lot of these partner activations and things like that. Where do you see spirits marketing going in the next few years? What kind of platforms? What's working? What type of content? Is it going to change? Give us a little future forecasting, here.
[00:10:15] Glen: There's a few issues to pull out. On a global level. I don't think there's any doubt that increasing marketing regulation, in the various different forms, is a very real issue for spirits marketing. Key markets in the world like Russia, Vietnam have got a very, very respective marketing environments. That irrevocably influences the mix of the territory that you're able to deploy. The growth of, I hate the word craft, but craft of localization is just an incredibly interesting trend that's, fundamentally, changed the marketing environment especially in the US, with the growth of smaller Bourbon brands. The gin trend within Europe.
I think, looking at macro trends, are almost calling out increased regulation and growth in local or craft brands. I think, for Macallan, our strong sense is that fundamentals remain the same. We think that Macallan is a luxury whisky brand and our marketing effort centers around that. I think, there are great opportunities for ultra-premium prestige whisky over coming years. That's an area that we'll certainly be giving much more focus to. No doubt that within spirits, the pace of innovation and the first development of technology, of course.
Even packaging technology.
Ford, I think, is creating some amazing opportunities to one other point of purchase not so smart competitors. Doing some great work in that space. For Macallan, the areas that we believe will give greater focus over the coming years is personalization, storytelling through our social content, our loyalty through CRM programs. Over the next few years, we've got a significant increase in our paid digital spend globally. Which is something that we haven't relied on to the same extent in the past.
[00:12:28] Alex: Well, that's something I love hearing. [laughs] Increasing our– I wish all of my clients were saying the same thing. That's great Glen. We're looking at– What I heard there is, in the next few years, we're going to see more personalization of content and the outreach campaigns that are driven, predominantly, from having some kind of identifiable information loaded into a CRM about your customers. Did I hear that correctly?
[00:12:50] Glen: Yes. That's a, probably, better articulation. That's exactly it.
[00:12:56] Alex: Okay, good. Then, we're going to be launching. Wow. The capability told launch, one to one advertising campaigns to make sure that you're social advertising and your email promotions are going out to somebody with very catered messaging about the brands that they care about. Okay, very cool. You guys are going to be doing a lot more of that. You mentioned launching more high-end brands. Is that what I heard there, as well?
[00:13:20] Glen: Yes. That's right. The type of relationship that we need to have with a consumer that pays $10,000 for a bottle of whisky, really, does have to be a true personal relationship. Not just in terms of social content but just in terms of how we manage that relationship. We talk a lot about white glove service. Making sure that through our network of brand ambassadors, that we have around the world, that we really are giving that personal service to consumers that are wanting to pay that amount of money for a bottle of Macallan.
That said, our single biggest priority in Macallan is to recruit more consumers to a 12-year-old business. We've got really ambitious plans to grow that business over the next 10 years. You need to do both jobs. You need to grow your value and your profitability through prestige. At the same time, you need to make sure that you're recruiting more consumers into the brand.
[00:14:23] Alex: Yes, absolutely. I think the car brands do something very similar. They launch the high-end exotic concept car. That's to attract more people. Ford has done a great job with that with the Ford GT. It just creates a lot more Mustang buyers and I fall into that. I totally get it. The racing prestige of having the high end $10,000 bottles of whisky. Then, you have all the people like me going and buying the 12 every week at the grocery store. Not every week, guys. I'm not going through a bottle of scotch every week. You get the point.
[laughter]
I would if I could. We talked a lot about Macallan. You got some phenomenally interesting things. I love the forward facing endeavors that you guys have going on. Talk to us a little bit about your career. I've got a lot of marketers here in the States that are debating, "Do I go back for the extra degree?" You have an MBA, did you find it to be useful? If so, how was it useful?
[00:15:17] Glen: Yes. From a personal point of view, it was incredibly useful. Actually, I did an MBA in retail and retailing. Actually, because I wanted to get more of a customer perspective. It was great fun. I met some amazing people and learned a lot. Hasn't done a huge lot to progress my career. I'm less certain about that. I don't think that should be the only driver in this principle of continual learning. It's just such a great thing to do. Of course, you meet a diverse group of people that you, probably, wouldn't normally meet in your normal career. That's where the real benefit comes from.
[00:16:04] Alex: Yes. It gave you a new perspective. You got to meet a lot of new people. It gave you a new perspective in seeing things from a consumer side which, I'm sure, getting a degree in retail helped the consumer side of marketing at Macallan or something like that. Do you also have a JB? I don't know what they call them, across the pond. Do you have a law degree, as well?
[00:16:23] Glen: No. I did my first degree was in– It was a joint degree, actually, in marketing and HR. Then, I did another postgrad in employment law. Don't ask. Again, an interesting exercise but definitely one that hasn't paid any dividends. Then, I did an MBA. I do think, the more diversity you can get in terms of the people that you come across. Education's a great way to do that. I'm also a non-exec director on, it's called the Edinburgh Royal Military Tattoo. If you've ever been to Edinburgh during the festival time, it's a huge event where 250,000 people come to see what's just a spectacular music and dance event that's going out round and round the world.
Again, you just meet people that you would never normally come across in your working life. In my case, it's some of the military guys. Three-star generals are now involved in the Tattoo. I just think that diversity in the people that you meet and can engage with is such an important part in broadening your perspective.
[00:17:36] Alex: Yes. Interestingly, I actually see Ford, we were just talking about Ford, they're one of the corporate sponsors for the Miltary Tattoo. Very interesting. The message, I don't want to lose the message here. The message Glen's trying to convey here is meeting a diverse set of people, whether it's through your philanthropy work or the school you're going to, is one of the keys to success in business. Of getting different perspectives and getting into different networks. Did I understand that right? I want to make sure I don't lose that message.
[00:18:02] Glen: No. I think you have. Whenever we are recruiting into the business, within spirits in years gone by, there was a tendency to always recruit from within spirits. That's something that we make a conscious effort not to do, now. We try to recruit from diverse industries, diverse brands, different categories because– Companies of a different size, a different scale because it brings a much healthier mix of people into the business. I'm really interested in good brand people that can show they can work across different categories and brands because, I think, that flexibility is very important.
[00:18:47] Alex: Yes. You get different perspectives and different things that were working in different industries. Advertising techniques can be pulled into the spirits industry. We have found that. Papa John's is one of our clients. We're bringing healthcare marketers to work on Papa John's because they'll bring a different perspective of what consumers are looking to see. Really interesting to comingle two different specialties. I see the value in that. Okay, only a couple of questions, here.
Glen, give us a takeaway here. What was the biggest learning lesson you've had in your career? If you could look back, you may not want to change it necessarily, but it definitely was a pivotal point in your career.
[00:19:26] Glen: You think about where you might have taken a wrong turning. For me, I think, it was when I made the decision to leave Mars which was just a fantastic business to work in. I thoroughly enjoyed it. I left, for what I think, were the wrong reasons. I just felt that I was in a real hurry. Of course, sometimes when you step out of a business you're able to take a bigger step forwards quicker. It was a wrong thing to do. I can only say to people, "Have a destination in mind, from a career perspective. Don't agonize too much over the path that you take. Don't be in quite such a rush. Also, occasionally, be comfortable with taking the path that's less trodden. I don't think I've got a classic CV but I did a couple of things that were really, really interesting. Don't be scared of doing that. The marketing fundamentals are, for me, the same whether you work in chocolate, toothpaste or toilet cleaners. All of which I have worked in and whisky.
[00:20:29] Alex: I hear that. Actually, I love that message because, as an agency, we employ a lot of people right out of college. That was our model for a long time. We'd be pulling people right out of college. Then, 18 months in because, I think, you had this job with Mars. I think it was only two years out of your first degree, right? As in '93.
[00:20:50] Glen: Yes, that's right.
[00:20:51] Alex: You were, probably, pretty young and had just come out of school and you're saying, "Hey, I'm not moving fast enough in this position. I'm going to go ahead and hop over to Colgate and uplevel my title and responsibilities and all that fun stuff." I think that's a really good message for all the millennials. Well, it's even a newer generation, now. When you're coming out of school, don't be in a huge rush. If you're in a good spot, you can learn a lot more where you are than just going to change for the sake of change. Is that what I'm hearing?
[00:21:19] Glen: Yes, that's exactly it. I, also, think you can, maybe, be able to talk and coin about the experience that you're able to get when you work in the agency world, which is you get a diversity of experience. You see different companies. For that reason, again, the traditional model. Go back 10 years that, I had to do that, you started as an assistant brand manager and you worked your way through it. I think that's very relevant, now. I want people that have worked in great agencies. I have worked across multiple brands. It's that flexibility and diversity of thinking that's just so important to organizations, now.
[00:22:04] Alex: You heard it from Glen, himself. Go work at agencies, guys. [laughs]
[00:22:10] Glen: Then, come and work in Edrington.
[laughter]
[00:22:14] Alex: Yes, we'll take it. I love it. We got to learning our biggest learning lesson. We've covered skills that go into making a good marketer, I love that. Do you many other podcasts or books that you'd recommend to our listeners for them to stay ahead of the game?
[00:22:28] Glen: It's a little bit old school. I still think it's a great book, which is Byron Sharp's book How Brands Grow. Like most things, I don't agree with everything that he says. I just think that there's some really big lessons and relevant lessons that we're applying to Macallan. In particular, the absolute necessity of focusing on new consumer recruitment and building memory structures through distinctive assets. It's a real database publication. It's based on fact. I think it's a great read. I'd recommend it. There's different podcasts and YouTube content that exists, as well, but the cost.
[00:23:12] Alex: Yes. There's nothing better than just curling up to a book at night before going to bed. You heard it here, guys. How Brands Grow by Byron Sharp. That's a good one. Make sure you all pick that up. It's got a lot of good fundamentals in there. Glen does not recommend podcasts. Anybody listening to this, drop this podcast, hang up. Go get that damn book.
[laughter]
[00:23:34] Alex: Good. Glen, this has been really entertaining. I hope all of our listeners have gotten a lot out of hearing from you. I'm sure that they have. Everybody, let's thank Glen. Glen, thank you so much. We have the super, internationally famous Glen Gribbon on the line with us. Thank you so much for your time. Where can our listeners find you?
[00:23:51] Glen: Find? Well, LinkedIn. LinkedIn's, probably, the best place to go to. Yes, very happy to connect with anybody through LinkedIn. If you happen to be in Glasgow anytime? [laughs]
[00:24:06] Alex: There you go, guys. You have an invitation to Glasgow and you have an invitation to hit him up on LinkedIn. He'll be happy to answer your emails. He answered my spam mails. I can tell you, right now, he'll be more than happy to help you. Glen, thank you so much for your time. We appreciate it, brother.
[00:24:23] Glen: No problem. Thanks. Bye.
[music]
[00:24:25] Announcement: Thanks for listening to this episode of Ignite. If you like what you heard, please leave us a rating and review. Before you go, please remember to subscribe to this podcast so you don't miss the next episode. For more digital marketing tips make sure you visit cardinaldigitalmarketing.com. Have a great rest of the day. Don't forget, that the most important part of your job is to Ignite Growth.
[00:24:51] [END OF AUDIO]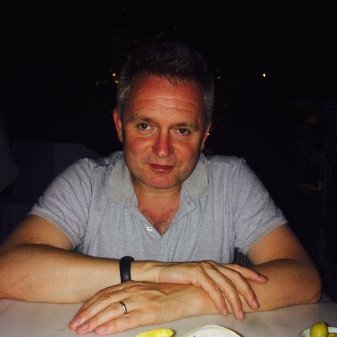 Glen Gribbon, The Macallan Scotch Whisky
Alex Membrillo
CEO
Alex Membrillo is the CEO of Cardinal, a digital marketing agency focused on growing multi location companies. His work as CEO of Cardinal has recently earned him the honor of being selected as a member of the 2018 Top 40 Under 40 list by Georgia State University as well as 2015 and 2016 Top 20 Entrepreneur of metro Atlanta by TiE Atlanta, Atlanta Business Chronicle's 2016 Small Business Person of the Year,and the Digital Marketer of the Year by Technology Association of Georgia (TAG).
Cardinal has experienced exponential growth under Membrillo's leadership, being consecutively named on the Inc. 5000 list of fastest growing privately-held US companies for the last three years. Membrillo's innovative approach to digital marketing has transformed the industry and delivered remarkable results to clients of all sizes and markets. He has been featured in leading national publications including The Business Journals, Entrepreneur, Search Engine Journal, and The Wall Street Journal. He has also served as an expert speaker for conferences including the American Marketing Association, SouthWired, and Vistage Executive Leaders, where he spoke on his unique approach to Millennial Management to over 400 CEOs.