A world-class marketing agency based right here
in Atlanta is your key to a better ROI
Cardinal is an Atlanta marketing agency you can trust to boost your awareness, web authority, and overall results






The advent of the internet and the rapid growth of technology has created a whole new way to do marketing and if you're not keeping up with the changes, then your competition is most likely owning your industry. Therefore, you need a local Atlanta marketing agency that can help you get up to speed- and surpass- your competition by utilizing innovative, effective marketing techniques that drive growth and awareness.
Fortunately, Cardinal Marketing Agency has the best and the brightest marketers that can fix and manage any part of your marketing campaigns. At Cardinal Atlanta, we know how todo a holistic analysis on your brand's efforts from the look and feel of your website and how that relates to your advertising down to the open rates on your email newsletters and what that means for your overall ROI. Then we implement tried and true marketing tactics to improve your results.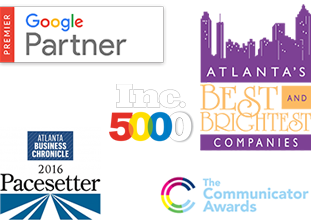 Talk to an Atlanta Marketing Agency Expert
Atlanta
Marketing

Services

It's a competitive world out there and you need a marketing agency who understands your business and can use your unique position in the industry to get to the top of search engine rankings and better relate to your customers. Therefore, Cardinal's team of experts create marketing plans that are customized to fit your individual needs. We work 1-on-1 with you to decide what combination of advertising tools best suits your business to facilitate a growth in profits. To help you get the results you need, we utilize:

At Cardinal, our marketing experts specialize in paid search advertising campaigns. After a consultation when we learn about your business, we do a thorough keyword search and evaluate what channels best reach your key audience. We also scope out your competitors to see exactly where and how they have the advantage. Then we create a plan to edge them out and get you to the top of Google search results.

Along with implementing a solid paid search advertising campaign, Cardinal Atlanta marketing agency utilizes programmatic display to allow you to get the most out of your marketing budget. With this tactic, you can reach the right audience at the right time so that the odds of people buying your product or service are better.

Conversion Rate Optimization
After implementing a paid search or digital marketing campaign, we run A/B testing and consistently monitor every channel, every action, and every process to see how people are moving through the buyer's funnel and what they are responding to. We readjust the strategy when needed to make sure that every opportunity and action is optimized to its full potential.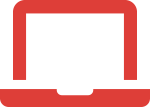 Cardinal Atlanta Marketing Agency not only focuses its efforts on innovative and bulletproof digital marketing campaigns, but we have an amazing creative team that helps you keep messaging and design consistent to build trust and drive home the sale. Therefore, we know how to create web designs that turn leads into customers by putting fun, engaging elements in place that boost conversions.

Along with our organic and paid SEO efforts, we know how many people you can reach through Facebook and other social networks to encourage interaction with your business. We'll help target the right audience through your Facebook campaigns, keeping them consistent with your other SEO tactics to help build trust, excitement, and influence with your brand.

Transparent Reporting and Analytics
Cardinal marketing experts set up your ad campaigns, but we make a concerted effort to ensure that everything is seamless and is working properly through to the very end. Plus, you will personally have access to an online dashboard 24/7 so you can see how your advertising campaigns are performing at your convenience. We test, track, and analyze everything.
What You Get When You
Partner with Cardinal
The team at Cardinal Atlanta marketing agency makes digital marketing their number one focus. We thrive on creating winning strategies for our local Atlanta clients. Therefore,when you choose Cardinal as your Atlanta marketing agency, you get:
A Partner
We don't just want to run your advertising campaigns, we want to hear your ideas about what you think will help grow your business and reach your goals faster.
Undivided Focus
We take the time to understand your business and its goals. We'll come to your office in Atlanta and work to develop a winning campaign customized to your needs. But it doesn't stop there- we stay in touch as often as you want to make sure it's performing the way you want it to.
Dedicated Marketing Specialists
We're never too busy to answer your questions. The marketing specialist that's right for your business will work side-by-side with you, giving personal updates and helping you through any difficulties along the way.
Up-to-date Reporting
You will receive reports anytime you want them and have 24/7 access to our topnotch team and support.



3,96M
in revenue

379,2%
return on investment

average cost
per order across
social channels
$2.49


173,880
digital leads in 9 months

blended cost per lead $3,94

ranked #1 in local map listings in 50% of searches
Atlanta, Georgia, is a city exploding with possibility and prosperity. Full of culture, big business, and diversity, Atlanta continues to grow and become more of a leading global economic force. Called "the best place to do business", Atlanta is home to Fortune 500 companies such as Coca-Cola and The Home Depot. And it's no wonder…businesses who reside there get tax breaks, it's close to many universities and its international airport is the busiest in the world.
What once was simply the end point of a major railroad, it soon grew to host a depot for two major railroad companies making it more the center of transportation more than the end of it. Even its destruction from the Civil War couldn't keep Atlanta down…its residents rebuilt it quickly and along with the rapid rise in transportation, Atlanta was soon dubbed the "New South" in commerce.
Now with a population of almost 500,000 people in the heart of the city, it caters to the best of the best in a plethora of global industries.
And just as your city has kept up with the changing times, Cardinal Atlanta marketing agency wants to help your business keep pace with the rapidly changing marketplace. We're here to walk you through the maze of PPC, SEO, and digital marketing so that you can keep up- or get ahead- of your competitors. We're here to help you change your marketing approach reflective of the times in which you live, keeping your business alive and growing with the rate of inflation.
If you're ready to grow with a company that understands Atlanta like no other and takes the time to get to know you and your business, then call or send us an email today.